Bitcoin losses are tax deductible. Most crypto investors and traders are trying to recover from the red. The recovery experienced since the start of 2020 was brought to a screeching halt on March 12 as Bitcoin lost almost 40% within 48 hours. The general cryptocurrency capitalization wiped out over $50 billion within 24 hours. Due to the latest crumble, this tax season presents a major challenge for the Bitcoin community. If anyone sold their cryptos at a loss, there might be a silver lining in this cloud since bitcoin losses are tax-deductible.
Whenever the income tax season closes down, everyone gears up for filing returns and paying taxes. The past two years have been bruising for bitcoin, with the crypto falling significantly. But, one can claim bitcoin losses on tax under various circumstances. American investors lost $1.7 billion through the sale of bitcoin in 2018, as reported by CreditKarma.
But, just about 50% of them reported these losses to the taxman. Most people may not realize that they could save some money by deducting their bitcoin losses. Moreover, failing to report the losses may result in an audit resulting in penalties and interest payments.
Is it mandatory to report Bitcoin on taxes?
Bitcoin, just like any other asset, is subject to tax. Not many people are aware of this, as proven by the occurrence that only about 800 taxpayers annually stated their bitcoin profits between 2013 and 2015. Hence, it is essential to report bitcoin gains and losses on tax returns.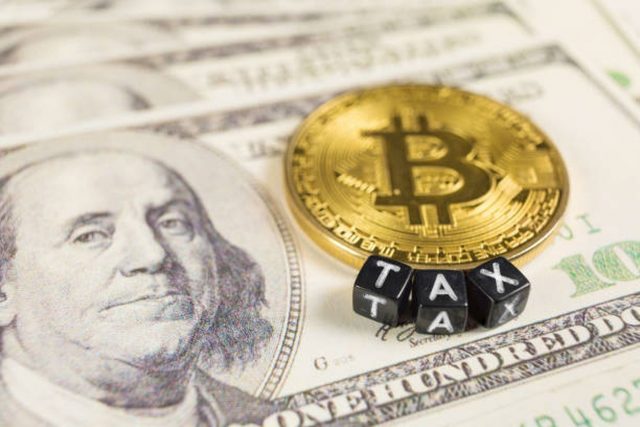 How is Bitcoin taxed?
The Internal Revenue Service (IRS) imposes taxes on bitcoin and other virtual currencies just like it does on property. Therefore, investors pay tax on losses and gains like they would for stocks, real estate, or bonds. It is complicated since bitcoin is a form of currency and not property.
Tax applies if one realizes a gain or a loss from selling, trading, or spending bitcoin. For instance, if you buy bitcoin at $300 and sell it at $700, you owe tax on the $400 gain. But, for the HOLDERS, they do not pay any tax until they sell their Bitcoin possession.
Interestingly, the system stipulates that you owe tax if you spend any bitcoin. Therefore, even when you buy a coffee with bitcoin, you must record that transaction and determine whether there was a loss or gain.
How much tax does bitcoin attract? It depends on your tax bracket and how long you have held your bitcoin. The crypto depends on short-term and long-term capital gains. The short-term gains tax falls within the ordinary income category on your specific income bracket provided that at the time of selling, you have held bitcoin for less than a year.
In the case that you have held the bitcoins for more than a year, the long-term capital gains taxes apply. It is a considerably lower tax rate, although it still depends on your income
bracket. Though these developments were not expected, it is necessary to notice that taxes are imminent, irrespective of the asset classes or the nature of dealings.
Importance Of Claiming Crypto Losses Taxes
For anyone who has invested in bitcoin or other cryptos and ended up with any loss, they are still required to claim crypto on their tax returns. Many may wonder; are bitcoin losses deductible? As the market matures, it is crucial to handle cryptocurrency taxes, even where losses were incurred, to enable the investor to claim their crypto losses properly.
The cryptocurrency market is still highly volatile. Hence, there is a high likelihood that some of the investors will incur losses at some point in time. Here are the benefits of claiming crypto losses on taxes:
The IRS needs that investors report all cryptocurrency sales, because cryptos are considered to be property.
An investor can use crypto losses to their advantage. You can offset capital losses, including future capital losses where applicable, or deduct nearly $3,000 from your income.
How To Calculate Crypto Losses For Tax Purposes
To calculate your total losses, first net your total long term gains and losses cumulatively. Then, calculate the total short term gains and losses together. Finish by netting the long term gain/loss and short term gain/loss together to come up with the total capital gain or loss.
If you realize a net loss in your crypto investments, it is allowed to add these losses to any gains that you may have in other capital assets, including stocks. For anyone with a net loss among all their capital assets, it is advisable to carry deduct from their income or even carry forward their capital losses.
Available tax software for cryptos automatically calculate your net loss, enabling you to use this loss to offset capital gains or even deduct from your income where applicable.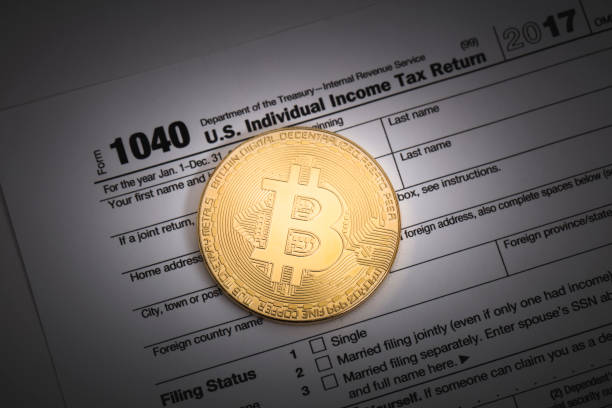 Theft Losses And Crypto Casualty
In case you lose your crypto funds due to a crypto scam, a wallet hack, or crypto exchange shutdown, you may also wonder whether are bitcoin losses deductible? How taxation works for any lost crypto depends on the situation. If you still have ownership of the coins or tokens, you have to sell the coins to claim a capital loss. It means that the issue of are bitcoin losses deductible is resolved when the losses are reported.
Writing Off Lost Crypto
when you lose your crypto from a situation that is out of your control, for instance in an exchange that shut down or hackers managed to access your wallet, people have used IRS Form 4684 "Casualties and Thefts" previously. Nonetheless, many types losses were rejected on the IRS 4684 int he 2018 tax year moving forward.
You are only allowed to deduct losses in case they are resulting from a federally declared disaster, which is not mostly the case for crypto loss situations. Hence, claiming theft loss on taxes for any stolen cryptocurrency is most probably no longer possible.
Acknowledging Lost Coins
Irrespective of whether one can report lost coins on their taxes, it is crucial that they enter in coins as lost or stolen to ensure that the system does not erroneously choose the tax lots to be sold in the position of coins that one still have in their control.
Enter such coins through manual entry with the lost and stolen transaction types. Also, ensure that you have the transactions where you bought all these coins, even in the cases where you may feel they are useless. That way, the tax system knows that you traded away the coins that you originally spent to buy the coins.