DISQO is a consumer insights platform that is designed for cultivating insights about what people believe and do across various brand experiences and consumer journeys.
It is a platform-as-a-service (PaaS) that helps in postulating brand decisions with breakthrough insights on consumer experience. People experience brands in a variety of methods. DISQO's platform enables you to understand what individuals think and do in their whole brand experience.
Anne Hunter, the Vice President of Product Marketing at DISQO explained to us about the company and how to decrypt customer behavior and cryptocurrency.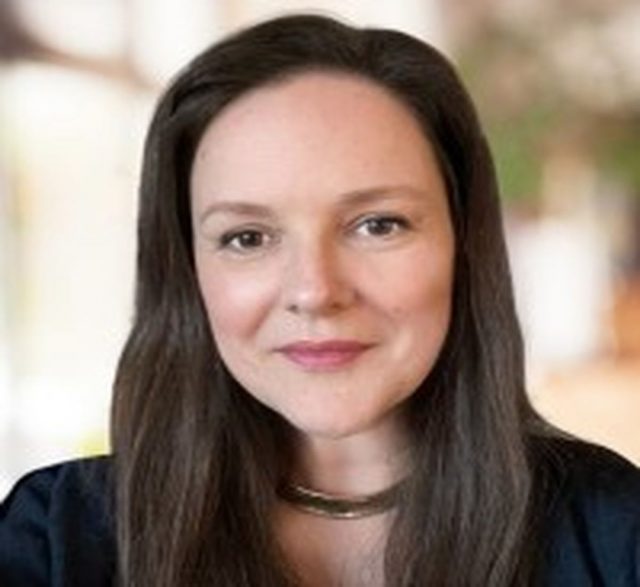 A masterful marketer, Anne is a respected thought leader on marketing strategy, attribution, ad tech, and cross-platform measurement. She defines the positioning and value of DISQO's  products, ensuring alignment with the challenges faced by market researchers, brands, agencies, and media publishers. She deploys her 25 years of experience in media and insights to DISQO's ambition to revolutionize audience insights with ethical, permission-based solutions.
Prior, Anne was EVP, Strategy and Growth at Kantar and Head of Insights at AOL. Anne's influence has reached global scale, including serving as Comscore's Chief Strategy Officer representative to the World Economic Forum. In 2012, Anne was awarded the Advertising Research Foundation's Great Mind award. On weekends, Anne can often be found visiting art museums with her husband and two children, hiking, and reading SciFi novels to get a glimpse into our future.
E-Crypto News

: What types of brands does DISQO target with its services?
Brands rely on the 100% opted-in DISQO customer experience platform to help them connect what their consumers think with what they do online. We work with hundreds of blue-chip brands who represent everything from grocers to fast food restaurants to pet food manufacturers to tech companies.
E-Crypto News: Where do you see DISQO in the coming 5 years?
DISQO is currently in hyper-growth mode. We received our series B funding in August of 2021 and are actively working on growing that investment into the future of customer experience insights. Through our platform, we are brokering a trust exchange between brands and consumers.

Brands uncover rich demographic and psychographic consumer profiles associated with behaviors of interest, such as search activities, browsing and cart activity on retail domains, media consumption, advertising exposure, and more. And consumers are empowered to share their experiences and opinions with brands through the platform, while receiving value for their feedback..

Response from brands, their agencies, and media companies to our platform has been tremendous. We've added hundreds of DISQO team members in the past two years to build additional software offerings for our clients and expect to continue our rapid growth.
E-Crypto News: Which strategies do you use to help brands know their customers?
Through the DISQO consumer insights platform our clients are able to learn what their consumers think through surveys and pair that insight with observations of their online behaviors. This allows us to answer questions for brands that no one else can, such as whether an ad was effective on any site, app or social platform.
Related: Google Search's latest mobile facelift makes ads and website branding more obvious
Brands also use us to understand their competition better by surveying their competitors' customers and gaining a complete view of critical trends in their market, right from consumers' own passively collected digital behaviors. Finally, we've built an API that allows our more technology-empowered clients to tap directly into the DISQO consumer insights platform to generate the insights they need in their own systems.
E-Crypto News: How is DISQO preparing for the Metaverse?
The emergence of the Metaverse represents an opportunity for brands who get it right at the beginning. That means listening to your customers upfront and then innovating and learning as you go. We'll be there to help brands through the entire journey as we have the digital observations and consumer opinions brands need to understand new platforms.
Related:3  Inevitiable Metaverse Legal ProblemsE-Crypto News: What type of data do you analyze to help brands know their customers?
We provide our clients with access to zero-party data. The consumer insights marketplace is undergoing a sea change as governments and consumers demand more consumer choice. One of the biggest disruptions will be the eventual demise of the third-party browser cookie, expected next year. When that happens, marketers will need to find new ways to measure consumer behavior online.

Every single member of the DISQO audience has opted in to share their opinions and/or behavior, resulting in the zero-party data we provide, directly from the consumer, rather than by aggregating it from digital exhaust like cookies and mobile IDs.

Forrester coined the term, "zero-party data" in 2019 as "data a customer intentionally and proactively shares with a brand, including preference center data, purchase intentions, personal context, and how the individual wants the brand to recognize [them]."
E-Crypto News: Do you offer your services to companies from all over the world?
We currently serve clients from around the world who are focused on understanding the U.S., Canada and Australia customer experience.  As part of our roadmap that was energized by our series B funding, we are working to expand coverage to additional markets in the coming months.
E-Crypto News: In case of the decentralized sectors how do you collect data yet users aim to remain anonymous?
We believe not everyone wants to share everything, and that's okay. People should have choice and control and, we offer them the opportunity to share so they can help brands make better products and services that people enjoy.. When people see the impact they can have on the market, many are very open to sharing their opinions and activities, when they are given choice and value. As an example, many of our members are crypto users who want to share their feedback on their experiences as outlined in our recent report, Decrypting Crypto.