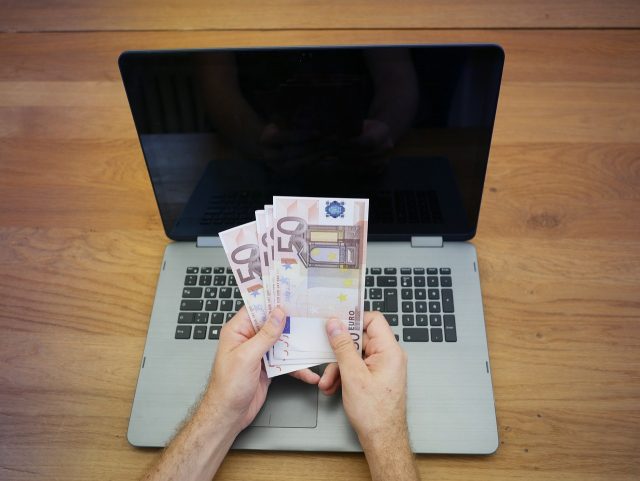 Betting on sports is an immensely popular pastime. Putting a few dollars on baseball, football, or soccer can make the whole experience of spectating a lot more exciting. While it is by no means a way to make a living – unless you are extremely lucky – sports betting sites do regularly pay out large sums and offer good odds. 19 Million people are expected to bet on sports online in the USA during 2022.
This staggering popularity reflects the way in which online gambling makes the whole process easier and more user-friendly. Gamblers no longer need to visit bookmakers or shady underground rings to flutter, and online sites typically offer more assurance that won money will actually be paid out than more old-fashioned arrangements.
Any form of gambling should always be practiced in moderation. Never try and chase gambling losses. Remember that the best-paying bets are typically also statistically hard to turn a profit on. Because of the proliferation of online betting sites, there is a great deal of market competition.
This has led to sites jostling to provide the most entertaining and tempting kinds of sports bets. This article breaks down some of the most popular kinds of sports betting available online in the United States. Betting laws vary from country to country. Always pick a betting site that is hosted in your home country to avoid breaking the law.
The majority of US states have legalized online sports betting, but it is worth considering local state legislation before putting a bet on. Here are some of the kinds of sports bets that can be placed by US consumers:
Money Line
Money line bets are the simplest kind of bet a person can put on a sporting athlete or team. A team or athlete's 'money line' is related to the likelihood of them winning a game or match. If, for instance, you had bet on Oleksander Usyk to beat Antony Joshua in their recent rematch without any stipulation for how that win would take place, you would be betting on a money line.
The payout is calculated relatively simply. The more unlikely it is that your chosen athlete or team wins, the bigger the payout. The payout for a bet on Usyk winning, for instance, would be a lot because the Ukrainian was expected to win by most experts. Betting on an underdog will ensure higher payouts should they win due to the unlikely nature of that outcome.
Money line bets are extremely common due to their simplicity. They are available on all sorts of sites – including cryptocurrency-based betting websites. Bitcoin sports bets – or 'blockchain bets' are becoming extremely popular as people seek to use betting as a way to give them a foothold in the volatile crypto markets.
Point Spread
Point spread bets are popular wagers placed on team sports matches. Instead of simply betting on whether or not a team wins, a bettor gambles on the margin of victory or loss. Odds are given in direct relation to the likelihood of specific margins. If you were to place a point spread bet on Rochdale beating Manchester City in the English FA cup by three goals,
you would receive an extremely high payment in the unlikely event that this happened. If you put a point spread bet on Manchester City winning the same fixture by three goals, however, you would only receive a very small payout due to the likelihood of that occurrence. Some sites offer in-game point spread betting.
This kind of bet is completed after the game has begun. Live odds are calculated using a computer algorithm. All sorts of point-spread betting strategies have been formulated, but it is worth noting that the oddsmakers are rarely completely wrong.
Parlay
Parlay betting is a way of making a small wager go a long way, but it is typically extremely hard to win. A parlay bet is a kind of compound bet where multiple factors or matches are taken into account. Instead of betting on one team to win, for instance, a parlay bettor would bet on 3 or 4 teams winning throughout the day.
If even one of their chosen teams loses, then the entire bet is lost. If – and only if – every single one of their teams wins, then they receive a large payout. The likelihood of a parlay bet paying out is extremely low. Only bettors with a very comprehensive knowledge of multiple teams can expect to win these wagers unless they are extremely lucky.
For the consummate sports fan, however, there is a chance of big bucks.
The largest parlay payouts occur when a bettor places a compound bet on several underdog teams or athletes that all defy the odds and win. The more teams or athletes that are bet on during a parlay, the higher the payout will be. A bettor in New York made over 200 thousand dollars from a 6.9-dollar parlay bet on 16 different hockey teams.
The likelihood of this playing out in favor of the bettor was extremely low – hence the massive payday. In order to succeed with these bets, an acute knowledge of league trends is necessary. A 16-team parlay bet is extremely rare. Most parlays pay out considerably less and involve bets on far fewer teams.
Prop
Prop bets are not won or lost based on the performance of an entire team. Instead, they are focused on the performance of an individual athlete within a team. A bettor may make a prop bet on the number of passes that a football player is able to make within a game.
The odds are usually relatively long for prop bets due to the number of variables involved in the performance of an individual athlete. Because the odds are usually so long, payouts can be very large – and very rare indeed. Online betting sites offer a huge variety of prop bets. This has been made possible by algorithms that automatically generate odds for even the most minute in-game actions.
Game Prop
A game prop is a kind of bet focused on the likelihood of a single occurrence happening within a game or match. Game prop bets can be made on all sorts of possible occurrences. Gamblers can make bets on – for instance – whether there will be a knockdown in a boxing match or a red card in a soccer game. Astute gamblers try and figure out how likely these
occurrences will be by studying incidents in previous matches or games. Boxing is one of the most popular sports for game prop betting. This is, in part, because of the unpredictability of things like knockdowns and knockouts.
Gamblers that bet on Andy Ruiz knocking down Antony Joshua multiple times during their first match in London would have received hefty sums of money. Bettors can even place wagers that a boxer will not be knocked down. These bets can pay out well if a boxer is a big underdog that is expected to be sent to the canvas by their opponent.
All bets of this kind are risky, but they have more of a skillful element to them due to the influence that good research and sporting knowledge can have on an outcome.
League Bets
Gamblers can place bets on the league performance of a team. These are long-term bets usually made an entire season in advance. League placement is extremely predictable in many team sports, but there are sometimes exceptions that can make gamblers a large amount of money.
When Leicester City won the English Premier League in the 2015-1016 season, the odds of them doing so were 5000/1 at the beginning of proceedings. Some faithful Leicester fans that had placed seemingly hopeless league position bets on them winning became rather wealthy.
Ultimately, the kind of league position bets that pay out large sums of money is very hard to win. Betting on the favorite will only make you a small profit come to the end of the season. Ultimately, betting should be about fun rather than profit. Putting a small bet on an unlikely league winner can be extremely exciting – although rarely victorious.
Under/Over
Under/over bets are extremely popular. When placing one of these bets, a gambler is betting on whether a match or game will produce more or less than a given total of points. In soccer, an under/over bet may involve a gamble on whether a game has four goals or more in total.
If both teams score three times and the gambler has bet on the score totaling more than four, then they will have won. These bets become more complex when made against sports like baseball or cricket – in which scoring numbers are higher and, therefore, more variable.
Gamblers can either bet for the over (that the total number of points will exceed a limit) or the under (in which the total number of points does not reach a set limit).