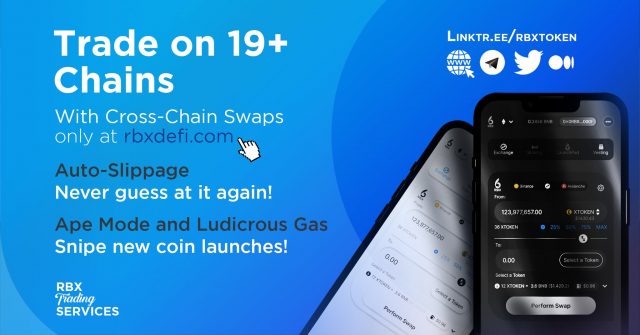 A new type of crypto exchange is gaining popularity among users who value privacy and security.
Decentralized exchanges (DEXs) are different from traditional cryptocurrency exchanges in that they don't require to Know Your Customer (KYC) information from users, and they don't require the depositing of any user funds. This means that users can trade without having to divulge their personal information, and maintain full control over their crypto.
In addition, DEXs are considered more secure than traditional exchanges because they are decentralized. This means that there is no central point of control or failure. Instead, DEXs are distributed on a peer-to-peer network, making them much more resistant to hacking and fraud, as well as more transparent, due to the publishing of all transactions to a public ledger.
In the world of DeFi, one project is offering a particularly unique feature, solving a very common roadblock for traders: the ability to buy, and cash out your crypto to fiat without the need for any KYC.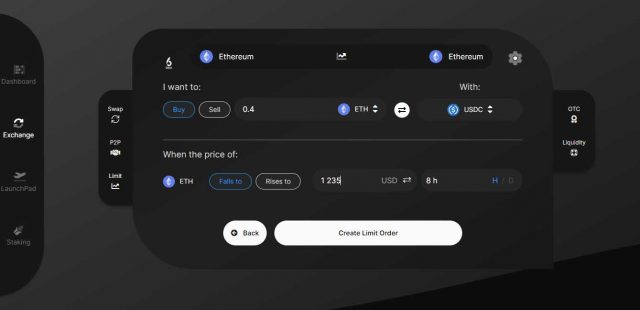 RBX is a Decentralized finance ecosystem with a plethora of products and services for new and advanced traders.
RBX's no-KYC policy makes it an attractive option for those who value privacy and decentralization.
This means that you can remain completely anonymous and still take part in crypto, and the exponentially growing world of DeFi.
Additionally, a new feature that has been created by RBX is a customized dex widget that can be integrated into any website, providing projects an easy avenue for their users to transact their tokens, while also earning a fee split from every trade. This is an advantage for projects and websites that want to generate an additional revenue stream.
Besides this unique feature, RBX has additional products that can be found in their Dapp (Decentralized Application)
-OTC (Over the counter) trades
-Limit orders
-P2P (Peer 2 peer) trading
-Staking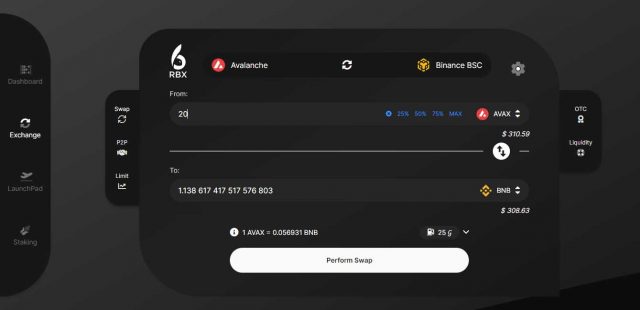 Another advantage of using a decentralized exchange is that it gives you sole control over your personal data and funds.
The main advantages of decentralized exchanges like RBX are:
1) Increased security – since there is no central point of control, it is much more difficult for hackers to target a decentralized exchange.
2) Reduced fees – since there is no need to pay a middleman, decentralized exchanges can offer reduced fees. RBX DEX has proven to be a top player having reduced fees on their transactions.
3) More privacy – since there is no need to provide personal information to a centralized entity, users can trade more anonymously on a decentralized exchange.
4) Greater control – since users hold their own private keys, they have full control over their own funds on a decentralized exchange.
You can trade without having to go through a third party, which means your personal information is more secure.
Transactions are processed quickly and efficiently.
There is no need to undergo KYC (Know Your Customer) procedures.
Transactions are processed very quickly, so you don't have to wait long to access your funds.
RBX is a great platform for those looking to get into decentralized finance. With its easy-to-use interface and variety of features, it is a great choice for those looking to invest in the future of finance.
In conclusion, Defi is going to continually grow and garner ever-increasing attention in the near future, as users will flock in to preserve privacy and security without losing any functionality that is typically only offered on centralized exchanges.