Bitcoin prices are rising faster than we can all admit it. Everyone thinks that this is when the cryptospace will have its moment of glory.  Others think that this may not happen yet. With prices reaching close to $20,000, many people are wondering if Bitcoin prices will reach $20,000 in December 2020.
E-Crypto News reached out to cryptocurrency experts about the issue. Here is what they had to say.
Sukhi Jutla, COO MarketOrders
I don't think Bitcoin will reach $20,000 this year end. There is still a lot of uncertainty and volatility in economic markets globally and the increasing amount of bitcoin and ICO scams will ensure most crypto prices remain the same throughout the festive and new year period.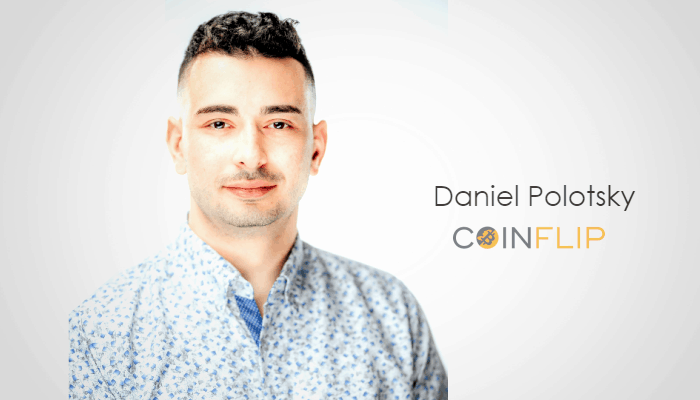 Daniel Polotsky Co-Founder and CEO, Coinflip
Given the context of past price fluctuations in Bitcoin and against the pandemic's backdrop, I predict that BTC will hit the $20k benchmark by the end of 2020. History points to a rising price pattern coupled with crossing a threshold, which then plagues investors to start profit-taking, ultimately resulting in price drops.

What are we to expect from the markets between December 2020 and March 2021?

Dec 2020 to March 2021 will be dependent upon the uncertainty that is currently surrounding the Election. That said, the price of BTC will receive a boost when one of two instances occurs; when the individual states certify their results or when the final Electoral College votes are in.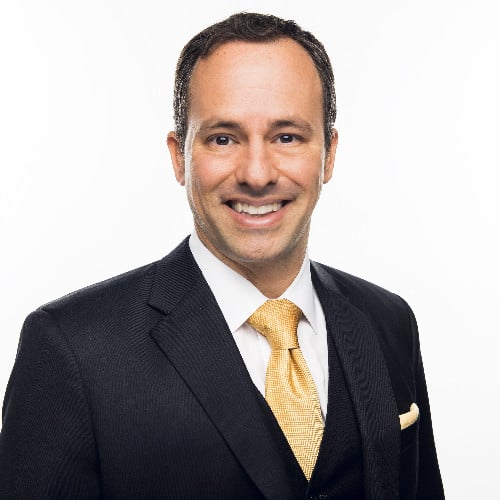 Craig Kirsner MBA Nationally-Recognized Author, Speaker & President, licensed for 27 years at Stuart Estate Planning Wealth Advisors
Due to our reckless government spending and indebtedness, I do believe that cryptocurrency will hit 20,000 in 2020 as a safe haven asset. And I do believe that in 2021 Bitcoin will hit $50,000.

What is cryptocurrency? Cryptocurrency, such as Bitcoin, is a digital currency. No bills to print for this currency. It is decentralized – there is no government, institution (like a bank) or other authority that controls it. Owners are anonymous; instead of using names, tax IDs, or social security numbers, cryptocurrency connects buyers and sellers through digital encryption keys. And it isn't issued from the top down, like an institution issues traditional currency. Rather, cryptocurrency is "mined" by powerful computers connected to the internet.

The value of Bitcoin is what people are willing to pay for it. This open market valuation also invites speculation (don't mortgage your house to buy cryptocurrency) and manipulation (hence the recent talk of tulips and bubbles).

How can you buy cryptocurrency? If you're willing to assume the risk associated with owning cryptocurrency, there is an increasing number of digital currency exchanges like Kraken and Coinbase − the largest and most established of them − where you can buy, sell, and store cryptocurrency. You can use cryptocurrency to buy things from online merchants, or just hang on to them.

There are more than 1,000 different coins out there, each with differing technologies behind them and you never know which will do well or which won't. It's like the early days of the internet, when many companies failed but many did quite well. You can read the full article on what Bitcoin is at: https://www.cnet.com/how-to/what-is-bitcoin/.

What is Blockchain? Blockchain is the invisible technology that's changing the world. Blockchain-based networks are becoming the foundation of much of your digital life. There's a new digital fabric remaking the internet beneath us, and you probably don't even realize it. Blockchain is a historical fabric underneath recording everything that happens on the internet — every digital transaction; exchange of value, goods and services; or private data — exactly as it occurs.

This technology has a myriad of potential uses for securely transferring data and digital assets over the internet.
About Craig Kirsner
Craig Kirsner MBA, is an Author, Speaker and Retirement Planner, whom you may have seen on Forbes, Kiplinger, AT&T, Fortune, Fidelity.com, Nasdaq.com, US News & World Report, Wealth365, MSN Money, Bankrate.com, Yahoo Finance, Newsmax, and many others. Craig is the author of "RETIRE STRONG: Preserve and Protect Your Wealth and Leave A Legacy" and the creator of the Preserve and Protect Retirement System. He has undergraduate degrees in finance and risk management from the University of Florida, as well as an MBA in finance from the Chapman School of Business at Florida International University. He has passed the Series 63 and 65 securities exams and has been a licensed life insurance agent for 25 years.
Craig Kirsner, MBA, President of Stuart Estate Planning Wealth Advisors, Coconut Creek, Florida.
Jacob Skaaning, Portfolio Management at crypto hedge fund ARK36 ARK36.com
Will Bitcoin prices reach $20,000 in 2020? I need expert comments on Bitcoin prices reaching $20,000 in 2020.

Of course, it is difficult to say with absolute certainty whether Bitcoin will hit the ATH in 2020 but it is a strong possibility. It's much more likely to happen than it is for the price to drop $10,000 again.

However, in the long run,  it does not matter if Bitcoin tops out at 17k before a correction happens or if the price continues to rise after reaching 17k. Looking at the bigger picture, what's important is that its momentum and the overall trend stay intact in spite of the potential correction.

Speaking about momentum, Bitcoin has definitely a lot of traction right now. There is greater demand than there was earlier in the year – as well as in the previous years. What makes all the difference now is that the order book on all exchanges is much thinner than it used to be.

The number of bitcoins on the largest exchanges has fallen by 23% since the beginning of the year, indicating that there are more long-term participants in the market. We observed the same phenomenon in the second half of 2016, before the major bull trend of 2017

Will Bitcoin prices crash after reaching $20,000?

There is certainly a great possibility that the price correction could occur between  17k and 20k. It would be a natural market movement, especially after 7 consecutive green weeks. At the same time, a correction wouldn't mean that the bitcoin's price cycle is complete but rather it would simply be a counter-reaction to a slightly overbought market.

The ATH price of $20,000 represents a strong resistance level. It is only natural that breaking that barrier may take a few attempts. It is also worth noting that the situation is different than it was the last time Bitcoin hit the ATH due to a higher market cap. Currently, the market cap is $325 billion and there is around 10% more bitcoin than there were when the price previously reached $20,000.

What are we to expect from the markets between December 2020 and March 2021?

It is likely that we have seen only the beginning of the upward trend and that it will continue until the new ATH price is reached. This may happen in late 2020 or early 2021 and the bull trend may unfold in the same way id did in 2017.

One must be aware that no matter what their price target for the current market cycle is, the price will hardly go up linearly. It will probably be a quiet bull run, steadily gaining momentum, and concluding with a parabolic upward movement. For example, in late 2017, the price went from 10k to 20k in just about 18 days. Of course, whether the price development will follow the same pattern this time remains to be seen.

Although the price can go up very quickly, we are the start of the early bull trend and big corrections along the way are to be expected. At the same time, one must always keep in mind that with this asset class, there are no guarantees. If confidence in bitcoin, crypto, and blockchain disappears, the price may fall quickly below the levels we have seen in late 2020.