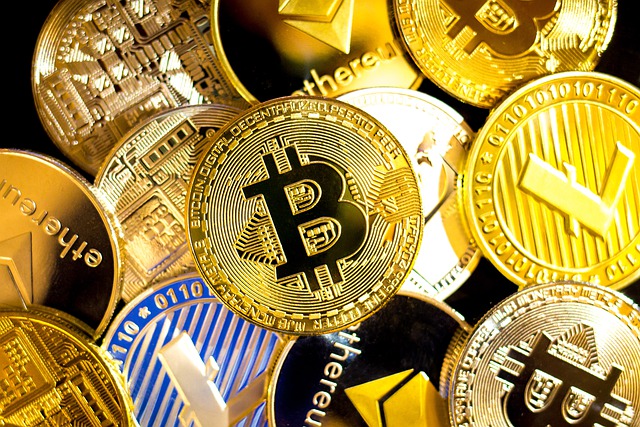 Bitcoin was the first cryptocurrency to be launched in 2009, and it is a proof-of-work blockchain. It's a digital currency that doesn't need a central bank or single administrator to process transactions, and it uses blockchain technology to make that possible between users.
Bitcoin has been one of the most sought-after investments in recent years for several reasons, including the fact that it is easy to invest in and has the potential to provide huge profits due to the volatility of the cryptocurrency market. Having access to the Internet is the only need for acquiring Bitcoin.
Timewise, that's years the currency continues to dominate, and BTC investors earn substantial returns. However, the crypto business is undergoing tremendous transformation, and some crypto fans are beginning to question if Bitcoin is still a worthwhile investment. This is our Bitcoin price prediction. You can start investing on Bitcoin by easily signing up on tabdeal.org and start to trade, buy/sell Bitcoin.
Which factors influence the price of bitcoin?
Most people interested in cryptocurrencies are familiar with the price of bitcoin chart. This currency was once practically worthless but is now one of the world's largest assets. The market valuation of Bitcoin at its peak exceeded that of many well-established companies.
The price of Bitcoin may be affected by a wide variety of factors. In contrast to the majority of cryptocurrencies, it does not rely as much on the rest of the crypto market and is often the first to start a trend. However, BTC is still receptive to significant cryptocurrency news, particularly those that affect the sector as a whole or other big currencies like Shiba Inu or Ethereum. Non-crypto news also has an impact on Bitcoin's price.
Bitcoin investors and would-be investors both really ought to keep an eye on environmental news as well. Bitcoin, like any other asset, is influenced by news about it, whether that news is directly connected to Bitcoin, cryptocurrency exchanges, or blockchain technology.
The price of cryptocurrencies often increases in response to news relating to broad acceptance, technological advancements, etc. Conversely, any uncertainty might cause a decline in value.
Bitcoin price prediction 2023
The Bitcoin ecosystem has seen several changes throughout time. BTC began its adventure at $67.81 on July 6, 2013, and during the last nine years, it has increased by 24788.14%. Historically, Bitcoin bull markets correspond to the four-year market cycle, which consists of accumulation (buying), an upswing, distribution (selling), and a slump. The accumulation phase of this process is expected to start in 2023, however others predict it won't start until 2024 at the earliest.
However, there is evidence to suggest that values will likely increase around the middle of 2023. There's a chance that the 80-week bear market will end in April, and a bull market will start shortly after. Additionally, the deflationary "halving" occurrences inherent to Bitcoin contribute to these sustained price rises. In a halving, the reward for miners is halved. In April of 2024, we may expect the next one.
In spite of market volatility, Bitcoin's deflationary characteristics lead to price growth for long-term investors. But watch out for hype. Predictions that the price of Ether would increase tenfold by 2023 should be considered with caution. Moreover, despite these assertions, it is quite doubtful that Bitcoin will reach $100,000 or even come close.
After looking at how much Bitcoin has cost in the past, the consensus forecast for 2023 is that the bare minimum price will be somewhere around $24,842.02. The highest predicted BTC price may approach $29,439.85. In 2023, the market price may average $25,538.36.
3 reasons Bitcoin could boom in 2023
Due to a variety of factors, Bitcoin's future may look more like 2021 than 2022. Here are three reasons why the top digital asset may do even better in the next year.
First and foremost, Bitcoin has attracted the attention of a growing number of institutional investors as the largest (by market size, at $300 billion) and most easily accessible cryptocurrency. Institutional investors made purchases of cryptocurrency at a 58% clip in the first half of 2022, per the annual Fidelity Digital Assets survey.
In addition, the majority of respondents (74%) said that they intended to purchase bitcoin in the future. Due to their greater purchasing power, institutional investors have the potential to push the Bitcoin price higher.
Simultaneously, Bitcoin adoption is increasing among big technology businesses and financial institutions. Bitcoin skeptics have spent years arguing that the cryptocurrency is not a good investment because it has few practical applications. This is beginning to change rapidly.
Recently, Google parent Alphabet (GOOG 6.30%) (GOOGL 6.09%) announced that it will accept Bitcoin and numerous other cryptocurrencies as payment for Google Cloud services. In addition, Mastercard (MA 3.87%) has announced its intention to collaborate with cryptocurrency company Paxos to assist legacy financial institutions in launching cryptocurrency trading and investment services.
In an attempt to fight inflation, the Federal Reserve started rapidly raising interest rates in 2022. The effects of this policy have not yet been made clear. As a result of the rate rises, many speculative, long-term assets, such as Bitcoin and tech stocks, crashed.
After increasing interest rates from 0.25% to 0.5% in March to 3.75 to 4% with a succession of abrupt rate rises, many market analysts believe the Federal Reserve will need to ultimately pause these rate hikes in the near future. If the Fed eases off the gas and permits rates to settle, investors should feel more comfortable reinvesting in Bitcoin and other assets.
Conclusion
Ultimately, 2022 has been a difficult year for Bitcoin investors. Despite the volatility in conventional financial markets, its value has held up better than predicted as an early-stage asset class. Looking forward, 2023 seems to be Bitcoin's breakout year.
Increased investment from big institutional investors, rising usage by global technology and financial organizations, and a more hospitable monetary environment from the Federal Reserve all point to a far brighter outlook than in 2022. Though Bitcoin is a high-risk investment, even the most conservative investors would profit from holding some BTC.