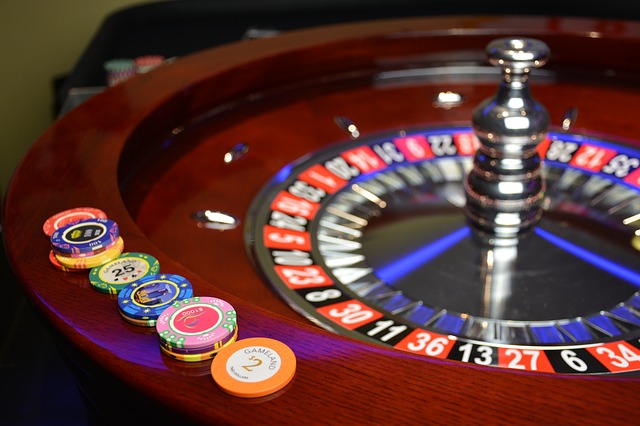 With the biggest boom in the crypto industry a couple of years ago, we've seen traces of this new technology that start revolutionizing many different industries.
One of the first industries that saw the impact of blockchain and crypto technology was online gambling.
As crypto users rise, online casinos saw the potential of this technology and implement it in their services. This resulted in many new crypto games that can be played using cryptocurrencies like Bitcoin and Ethereum as supposed to traditional fiat currencies.
This inspired many players to transition from traditional online casinos to crypto casinos and play games like Roulette using cryptocurrencies. But what are the things that cryptocurrency roulette offers on top of the traditional version of the game that initiated the such change?
What are the Benefits that Come with Crypto Roulette?
In order for people to transition from traditional gambling to crypto gambling, the new technology must offer more benefits. Fortunately, crypto roulette comes with a couple of benefits over the traditional game, such as:
Lower Fees and Faster Transactions
One of the main reasons why players decide to switch to crypto roulette is the lower fees on their transactions. Unlike traditional casinos that operate using fiat currencies that can take a long time to process, crypto casinos offer instant transactions with much lower fees.
Lowering the fees on every transaction can help you keep most of your roulette profits, and the ability to transfer them into your wallet within minutes compared to days is a real game changer.
Anonymity
Another important thing that crypto roulette brings to the table is anonymity. With traditional online casinos, it is hard to stay under the radar, since you are required, you submit your ID, bank account, credit card number and etc.
While with crypto roulette, you can only transfer crypto from your wallet with no questions asked.
Accessibility
Even though the online gambling industry is on a constant rise in terms of opening new markets and countries are starting to regulate and allow online gambling, there are still some places where people cannot access casino games.
However, crypto games like roulette can bypass this process and help make the game more available than ever before.
Security and Transparency
Since we are talking about virtually unhackable blockchain technology, crypto roulette offers more security than the traditional version of the game.
All of the data is stored on an encrypted blockchain network forever, which makes money laundering and other frauds hard to be made.
On top of that, since crypto roulette is based on a decentralized blockchain network, people trust the process much more than the traditional version of the game. Since the game is on the blockchain, it is impossible for casinos to make any changes to the odds, and winning chances earn the trust of players even more.
Convenience
Using cryptocurrency for online gambling is convenient because players don't have to go through traditional financial institutions to make payments or withdraw their winnings.
Game Options
Crypto roulette games may offer more varied options for bets, payouts, and rules compared to traditional roulette games, which can add an extra level of excitement and variety for players.
It's worth noting that these benefits may not be applicable in all cases, as different online casinos and crypto roulette games may have different features and terms. Players should carefully research and compare different options before deciding to play crypto roulette.
Crypto roulette is a type of online roulette game that allows players to use cryptocurrency as a form of payment and betting. As we mentioned before, there are several benefits to playing crypto roulette, including low fees, fast transactions, and anonymity.
However, there are also some key differences between crypto roulette and traditional roulette, including the type of currency used and the availability of the game. Players who are interested in trying crypto roulette should make sure that they understand these differences before they start playing.