What are crypto trading bots?
Crypto trading bots are programs that automatically trade on cryptocurrency exchanges. These trading bots can work 24/7, and they can trade without the psychological pitfalls and time-consuming aspect of manual trading. Trading bots can do what humans can't, and they are quickly taking over the entire world of trading.
Types of crypto trading bots
Trading bots are designed to trade in the same ways as human traders. However, they can trade faster, more often, and without emotional investment. In the crypto world, there are four main types of trading bots: Technical, market makers, portfolio, and arbitrage.
Technical traders are the most common. These bots analyze the market like human traders and automatically place buy and sell orders at predetermined prices. These bots, if programmed and maintained correctly, can outperform manual traders.
Market makers are bots that perform the same role as human market makers. They buy assets at slightly lower limits and sell them at slightly higher limits. If the price passes through the limits, the bot makes a small profit. The bot can quickly execute many of these and generate steady profits over time.
Portfolio bots simply manage a portfolio of cryptocurrencies based on market reports. It buys up coins that are doing well and sells off coins that already have made a profit. This is a good option for steady profits that are low-risk.
Arbitrage bots work to simulate arbitrage traders. This means finding differences in prices on different exchanges and capitalizing on them. The bot will automatically detect price differences and then buy and sell to make a small profit. For example, buying a coin for $1 on one exchange and selling it for $2 on another exchange. Like portfolio bots, arbitrage bots are a low-risk investment.
1. Cryptohopper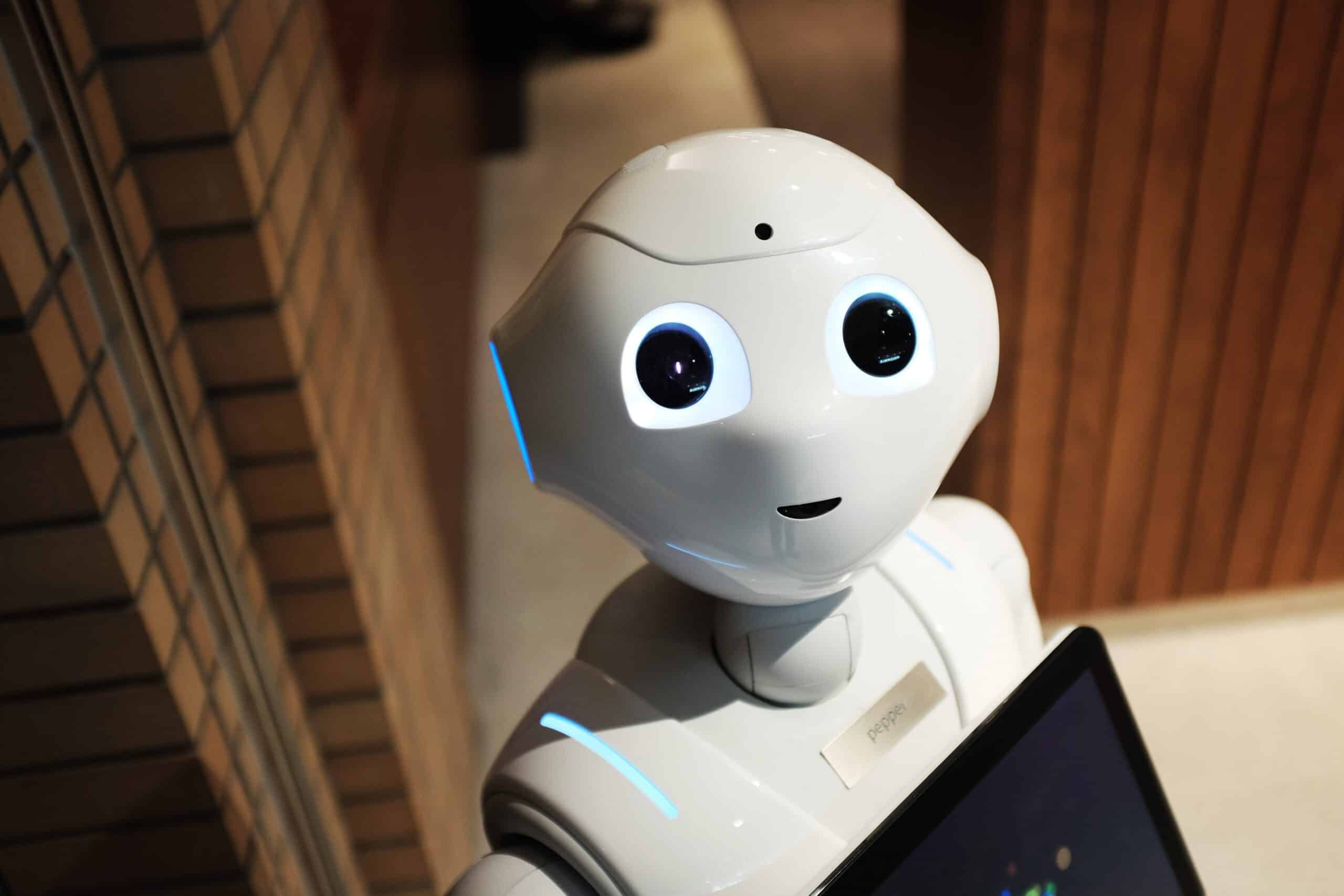 Cryptohopper is a world-class trading bot service with a marketplace for community members to contribute their own strategies. The exchange features technical trading bots, market makers, arbitrage, and portfolio management. This platform provides every type of trading bot on the markets.
Users can browse the marketplace for strategies, read reviews, and sell their own strategies to other users. Cryptohopper lets you analyze performance charts and read reviews from real users. This platform gives the advantage of providing lots of information on trading strategies before making a purchase.
The market-making features give you an opportunity to trade on the spread and make steady profits from a low-risk investment. Cryptohopper will find markets in which the price the bid-ask spread is large enough for the program to take a profit. In short, if there is a difference between the price for buying and selling the cryptocurrency, the program will automatically execute a trade that takes advantage of the difference.
In addition to market-making, Cryptohopper takes advantage of arbitrage opportunities. If it spots a price difference of one asset on two different exchanges, it will transfer the coin between exchanges and make a profit from the difference.
The platform supports triangular arbitrage as well. This means taking advantage of price differences on currency pairs of the same exchange. Both market-making and arbitrage are reliable ways to make steady profits in any market, and Cryptohopper applies these strategies to cryptocurrency seamlessly.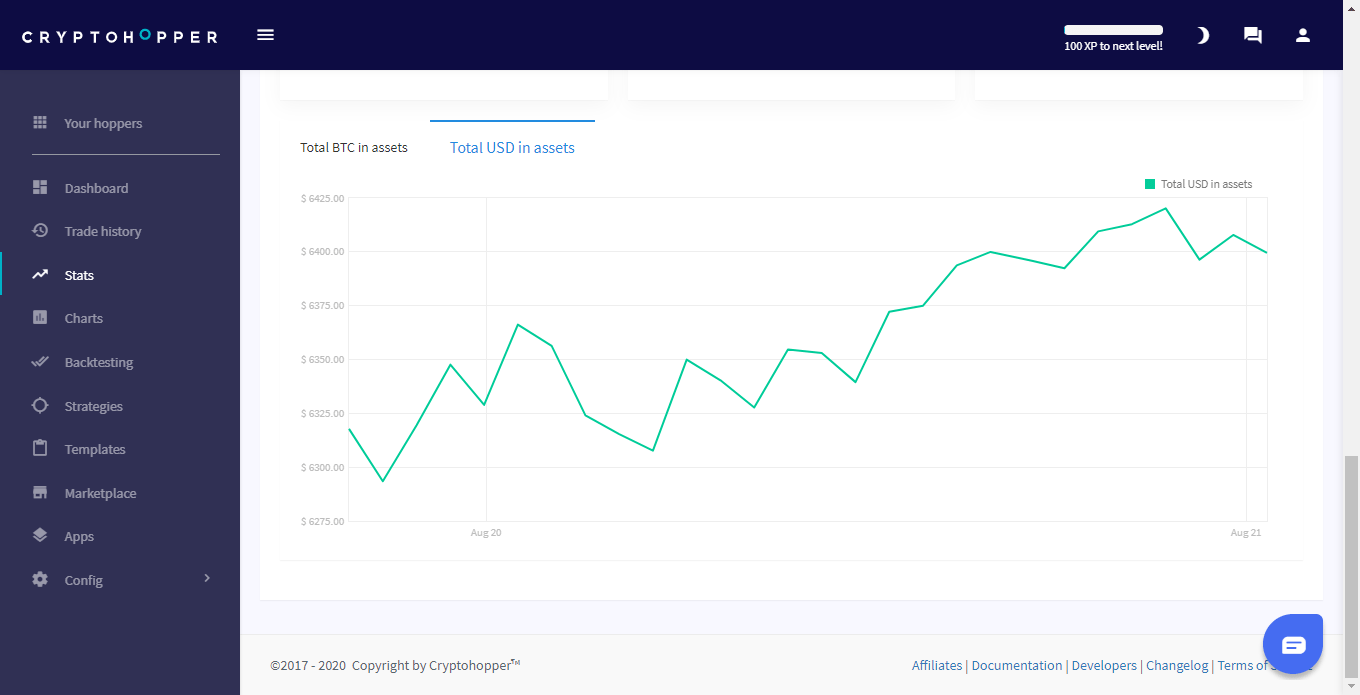 Finally, Cryptohopper provides tools for the most sought-after style of automated trading: Designing automated trading strategies. You can use the platform to design strategies around popular indicators like CCI, EMA, and RSI. Cryptohopper will automatically apply your strategy and search the market for entry points 24/7.
Cryptohopper supports the largest exchanges such as Binance, Coinbase, and Kraken, but it also supports a wide range of other cryptocurrency exchanges. It is officially partnered with Bitpanda, Bitvavo, KuCoin, OKEx, and HitBTC. Connecting multiple accounts allows you to look for more opportunities and more effectively use strategies like arbitrage.
For users that seek a collaborative element to their investing, the platform features social trading features. Users can utilize an internal chat, subscribe to signals, and download strategy templates to build their own strategies. This gives a chance for novices to get good information from more seasoned professionals and build winning strategies.
2. Shrimpy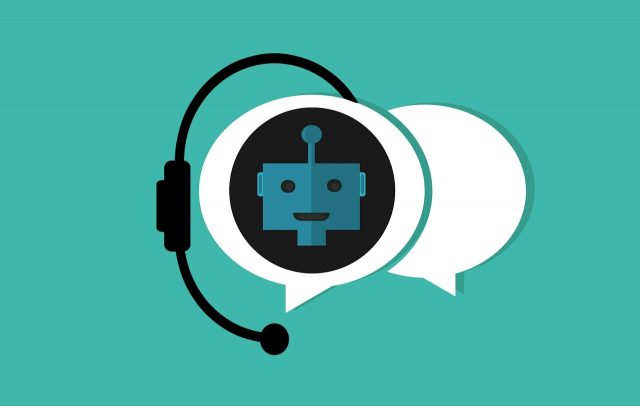 Shrimpy is a sophisticated trading bot platform with social features. The platform allows you to build automated trading bots while collaborating with other users that are working towards a common goal. Shrimpy relies primarily on a portfolio rebalancing strategy. You can take a look at Shrimpy's platform right here.
This strategy manages a portfolio of well-performing coins that you can personally select. This means steady, low-risk returns on your crypto investment. Shrimpy uses its own crypto exchange API as well, and the platform is overall clean and professional.
This platform is about managing your crypto investments in the long-term. It is not a platform for setting up bots that take high risks and make quick returns in your sleep. Portfolio management is a strategy for users that want to outperform the basic holding strategy by a significant margin without taking major risks.
Users have access to dozens of cryptocurrencies that they can hand-pick for their portfolio management strategy. Once you've chosen your cryptocurrencies, you can then choose the rebalancing period for your account. This lets you control how often the platform manages your portfolio.
Shrimpy works by analyzing different cryptocurrencies by performance and adjusting your portfolio accordingly. For example, if ETH is doing well but EOS is dropping, it will sell off some of your EOS and invest it in ETH. Over time, this strategy is more efficient than simply holding your cryptocurrency.
To give an idea of the kind of returns you can expect from Shrimpy, we ran backtests on different balancing periods for a $5000 account from November to June. Monthly rebalancing gave the lowest returns at 12% or $508. Still, this was $508 better than the losses incurred by simply holding your cryptocurrency. Hourly rebalancing returned 24% or $979. This was the highest return of each period.
Managing and rebalancing your cryptocurrency portfolio can be time-consuming. Rebalancing your portfolio every hour of the day for months is simply not physically possible for one human being. However, automated trading tools give us the opportunity to push beyond the human limits of trading, and Shrimpy accomplishes this in a consistent and conservative way.
3. HaasBot
HaasBot is available through HaasOnline and advertises itself as the original Bitcoin trading bot. This platform is highly advanced and allows users to manage many bots over many exchanges at once. It has a higher price tag than other exchanges, but HaasBot has been established as a high-powered and reliable crypto trading bot service.
The service can be managed over the cloud with the HaasOnline service, and the bots run on a proprietary programming language called HaasScript. Backtesting and simulated trading is available to test your strategies before investing your capital. This is the most expensive of the three services, but it is well worth the cost.
HaasBot and HaasOnline are designed for power users. If you are new to crypto trading, it is a better idea to use beginner-friendly services like Cryptohopper or Shrimpy. However, if you already understand crypto trading and trading in general, HaasBot is an excellent tool.
The user interface is well-designed and contains a long list of complex features. The most basic version allows for 10 trading bots and costs 0.018 for three months. That's roughly $211 or $70/mo at current prices. The most advanced version costs 0.052 for three months. Like before, this is roughly $610 or $203 per month.
Is it worth the cost? In short, yes. However, it is only an effective program if you already understand crypto trading. The learning curve is steep, but there are HaasBot users that have achieved accuracy rates above 99% and daily returns around $2000.
Using advanced algorithmic trading platforms like HaasBot is not easy, the software does not hold your hand or give you social media style recommendations on popular strategies. However, it does offer some basic templates and tools for users to apply their manual trading knowledge.
It is hard work to learn and use these types of tools, but they offer the greatest returns. It is not guaranteed success, and you get out of it what you put into it. Knowing this, you can leverage the indicators and tools that come packaged with HaasBot to build a team of trading bots that can be managed in one place.
This is an enterprise-level tool, and the primary version allows you to host your own trading server locally. This can be at an office trading floor or hosted at home with a reliable connection. Alternatively, HaasCloud allows you to access the trading server through their web interface from anywhere.
Fortunately, there are some options to try out the service before making a large purchase decision. A discounted 14-day trial is available for 0.01 BTC or roughly $117 as of writing. Additionally, public demo servers can be accessed for free through the official site. These public servers usually have high traffic, but they can be useful when they are available.
Summary
In short, these three services offer powerful crypto trading bots to users of every level. Beginners can benefit from the easy-to-use interface and the free marketplace of Cryptohopper. More conservative investors may prefer the portfolio management services of Shrimpy. Finally, advanced and enterprise-level investors can utilize the powerful features of HaasBot at institutional-level prices.
No matter your skill level or starting capital, there are crypto trading bots available through these services. Whether you are just starting out with crypto trading, seeking a low-risk passive income, or building your own professional crypto trading operation, these services can help guide you on the right path.
However, it's important to remember that there is no guaranteed set-and-forget solution to automated crypto trading. Successful automated trading requires careful research, extensive testing, attentive maintenance, and hardened nerves. Trading is a profession that requires guts, and automated trading is no different. These platforms can help you find and understand winning strategies in automated trading.