The popularity of non-fungible tokens (NFTs) continues to grow. As such, crypto enthusiasts and investors are always on the lookout for new NFT assets to add to their portfolios.
One way to get free NFTs is by participating in giveaways and contests. Many NFT projects announce these on their social media pages and Discord channels.
Chainers is the ideal NFT game for crypto degens, allowing you to craft virtual possessions such as homes, furniture pieces, clothing items, and accessories within its metaverse. Those who join the platform can have a blast playing free online games for cash, creating their own NFT empires, and transforming their innovative visions into reality!
This team is crafting an all-encompassing digital world with a range of original games that come together to form one enthralling narrative. Furthermore, you will be able to design your own personal tales within the game's universe!
Chainers Metaverse is a platform envisioned for social and creative exploration. As you can see, the possibilities are endless when it comes to crafting your own adventures in the metaverse.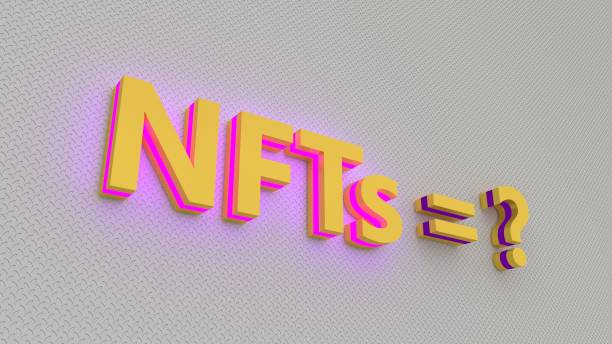 Airdrops
Airdrops are a great way for crypto projects to gain traction in the market and attract more users. They also provide a valuable incentive for early backers and crypto enthusiasts to invest in new cryptocurrencies.
Traditionally, airdrops are used by startups to distribute coins or tokens to a small group of users to help them build an initial user base without having to spend a lot of money on marketing campaigns. This strategy is similar to a traditional business's internet marketing and can be quite successful when done right.
The airdrop itself usually involves distributing free tokens to people who hold a certain amount of digital currencies in their wallets on a specific date and time. The project team snaps a community-wide snapshot of the wallets at the time and identifies recipients who meet the minimum requirement.
Uniswap was one of the first to implement an airdrop in 2020, retroactively distributing 400 UNI to each of its long-term users, regardless of their holding status. This initiative changed the landscape and prompted many other projects to follow suit.
Bounties
Non-fungible tokens (NFTs) are unique digital assets that can only be owned by the person who purchased them. They offer a chance to build digital bragging rights and become part of a community.
NFT projects often give away free NFTs as a way to get exposure and engagement on social media, and to increase their audience. Giveaways typically require a set of actions, such as following the project on Twitter or joining its Telegram group.
These giveaways can be extremely lucrative, but it's important to do your research and only participate in NFT giveaways from reputable projects.
Some NFT projects also offer bounty programs that let you earn free NFTs by completing certain tasks. These programs can be especially lucrative if you're new to the crypto space and want to explore the potential of NFTs without breaking the bank.
Another common way to get free NFTs is to sign up for a referral program on crypto-related projects. Some projects, such as CoinMarketCap, offer free NFTs to users who refer others to their platform.
Discord giveaways
Discord is a popular social media platform where gamers and crypto enthusiasts can connect with each other. The platform also offers giveaways for users to participate in.
Having a Discord giveaway is a great way to increase engagement and promote your server. However, they can be difficult to run successfully.
The key to a successful giveaway is to plan ahead and consider your goals. You should choose prizes that will attract your target audience and motivate them to participate in the giveaway.
You should also create a dedicated channel for your giveaway and advertise it properly. This will help ensure that only members who are interested in your giveaway will join the channel.
There are also Discord giveaway bots available to automate some of the tasks involved in running a giveaway. These bots can quickly and efficiently carry out giveaways in your server, which is especially helpful if you're short on time or if you want to have a winner chosen randomly without having to manually select them.
Sponsorships
Non-fungible tokens (NFTs) have garnered significant global attention and are transforming digital communities and networking at large. As these cryptocurrencies become more prevalent, they have also spawned numerous marketing and technical achievements. Some of the most dazzling include NFT airdrops, bounties and discord giveaways.
In 2023, the NAB Show will host a number of notable industry-focused events and exhibits. One of the newest and most innovative is NAB Show Preview, which kicks off in February with curated content about the latest products and technologies set to hit the Las Vegas floor.
NAB also has a couple of nifty-looking sponsorship opportunities for companies interested in being a part of this epic show. The most expensive of the bunch is the lanyard of the night, which features your company's logo on every badge you see as you enter the floor. It is a great way to showcase your brand in the best light and make sure that you get noticed.