Nassau, Bahamas, Jan. 16, 2023 (GLOBE NEWSWIRE) — VaporFi is introducing the most rewarding decentralized exchange in the digital ecosystem. The project has made tangible growth in the digital space and has recently launched VaporDEX which has many factors differentiating it from other platforms in the market.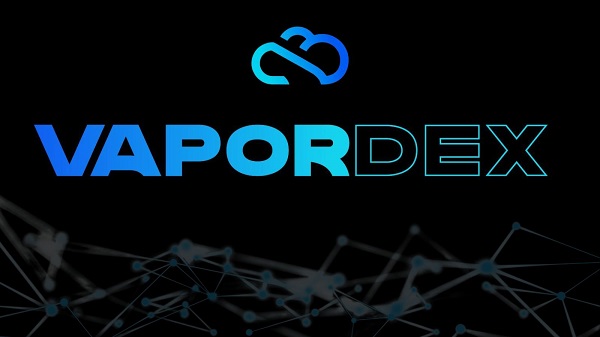 VaporDEX includes Stratosphere, the world's first loyalty program in DeFi built for spanning multiple products and solutions in the ecosystem. Stratosphere membership is free and members can easily link their wallets to earn across the ecosystem, regardless of the wallet that is in use. Members earn points, rewards, and refunds when using VaporFi products – and can use their points to upgrade their membership to unlock enhanced and exclusive rewards. In addition, projects partnering on VaporDEX will be able to tap into Stratosphere's personalized reward capabilities to market to VaporFi's built-in community of 30,000+ users – allowing them to jumpstart their growth and consumer acquisition. By enrolling in VaporFi's Stratosphere program, users will also get benefits with each of VaporFi's affiliates.
VaporDEX Core Differentiators 
VaporDEX has a number of core features – users can swap, stake, pool, and bridge in a single space for a seamless user experience. The lack of cross-chain interoperability can be a pain point when using a DEX. VaporDEX solves this by allowing users to access 16 different blockchains and 11 different bridges to swap tokens. Users can also take advantage of the fact that they don't need to use a centralized exchange to get funds on or off of VaporDex.
Additionally, VaporDEX users will also be able to rest easy because of the project's partnership with Lossless, a Web3 protocol for mitigating hacks and returning funds to users. Based on their hack mitigation protocol process, Lossless can facilitate retrieval of tokens in the event of an exploit. VaporDEX's native token $VAPE has been wrapped with Lossless technology.
Introducing $VAPE 
VaporDEX has set out to break the mold of what it means to be a DEX and establish a new benchmark. They have risen to the challenge to develop a unique and expansive token economy for their new native DEX token, $VAPE. With the $VAPE design, they're seeking to establish a new gold-standard in DEX tokenomics by devising new mechanics that unlock maximum long-term value potential. With a rare 21 million supply, and unique deflationary characteristics, $VAPE is set to be a scarce currency offering both governance properties and utility for the entire VaporFi ecosystem.
VaporFi has designed a Genesis emission event that enables a fair launch and a realistic community-driven valuation for $VAPE. The Genesis emission launched on Friday January 13th and will be a 30-day event where $VPND token holders can permanently surrender $VPND in exchange for their fair allocation of 420,000 $VAPE that will be emitted at the end of the event. This Genesis emission represents 2% of the total $VAPE supply and is the single largest emission of the token's 10 year unlock and emission schedule. The amount of $VPND surrendered to unlock the 420,000 $VAPE determines its day one valuation, allowing the community to determine its true worth – based on the opportunity cost of acquiring it. (Learn more about the Genesis emissions event here.)
About VaporDEX 
VaporDEX is a decentralized exchange whose core principle is rewarding the community. In addition to the basic features of swapping, staking, and bridging across the platform, it intends to engage multiple collaborations that will enhance user experience and help users generate more savings from their investments than other exchanges presently in the market.
VaporDEX is built on Avalanche and will also be multichain in the future. Beyond VaporDEX, the VaporFi team is building a holistic ecosystem of decentralized solutions to bring massive and differentiated value to Avalanche.
What's next for VaporFi? 
In the coming months, in a collaboration between VaporFi & BerryBlock, UnChained Protocol will be released. The first product of the lineup will be a multichain NFT Marketplace. The marketplace will be a revenue sharing product, their Origin NFT collection of 20K will be purchasable and those holders will get a percentage of all NFT sales, forever. UnChained hopes to help both buyers and sellers break free from the typical constraints of buying and selling NFTs while also bridging the gap between on-chain and off-chain assets.