What is CorgiCoin?
CorgiCoin (CORG) is a hybrid proof of work and proof of stake crypto coin that saw an incredible 60,000x growth in value from 2016 to 2018. The coin itself has always been measured in minuscule fractions of a cent, and its astronomical growth is a relatively well-kept secret.
2016 investors would see profits rarely seen in any other market by selling them during the CORG boom of 2018. As cryptocurrency assets can be measured in infinitely small fractions of a cent, this type of growth is very hard to come by in more traditional markets.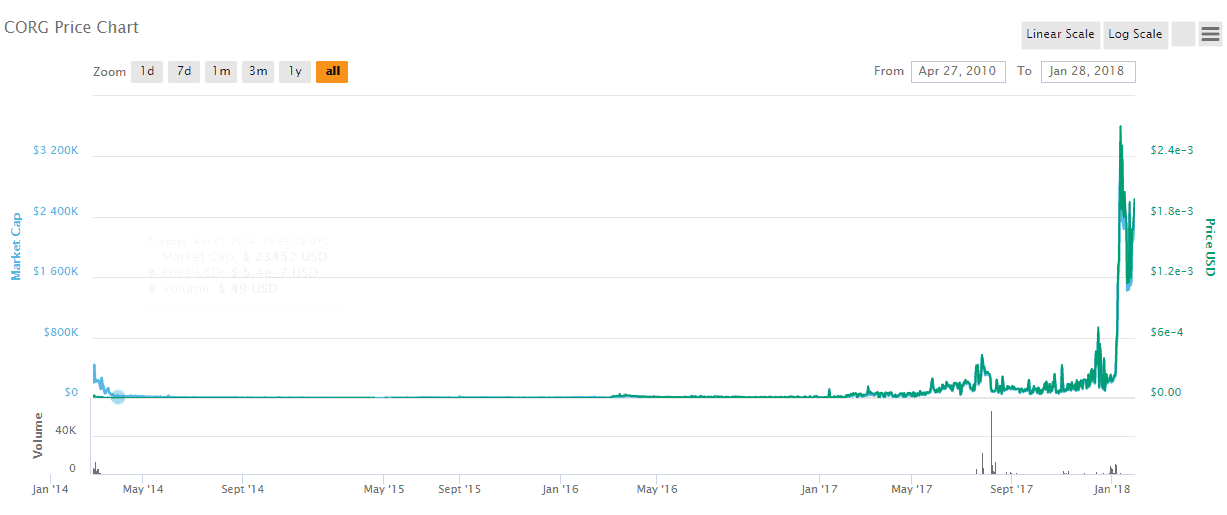 How much is 60,000x growth in crypto?
To put it into perspective, a $20 investment into CORG in 2016 would net $1.2M at the peak of the January 2018 crypto boom. Comparatively, a $1,000 investment would yield a staggering $60M in profit. In traditional markets, this type of growth is ludicrous.
However, in the cryptocurrency market, this type of growth is more commonplace. In early 2016, the coin floated between $3e-8 and $5e-8, a value so low that it requires scientific notation to list. At the zenith of the 2018 boom, it was valued at $0.00269971. To put both prices into decimals, that's a two-year growth from $0.00000004 to $0.00269971.
The value of low priced growth
One of the greatest strengths of cryptocurrency assets is its ability to be valued digitally at fractions of a cent. A commonly used measurement in the cryptocurrency world, one Satoshi, is valued at 1e-8 BTC or  0.00000001 BTC. It is typical for cryptocurrencies to be valued at these decimal places.
Why is this important? In traditional finance, fractions of a cent are relatively rare and most commonly found in retail gas prices. In cryptocurrency, a change from $0.00000004 to $0.00269971 may not seem like much, but for investors, it represents a return that is tens of thousands in magnitude.
CorgiCoin and Bitcoin
Early investors in Bitcoin have seen this type of growth before. In 2009, one could purchase 5,639 BTC for $30 at a price of roughly $0.005 per BTC. In 2014, the investor could sell the same BTC for $1.1M in profit. At current 2020 prices, that same investment would be worth $65.7M in profit. In its early stages, BTC was valued at fractions of a cent much like CORG.
While Bitcoin began as a relative niche invention in the cryptographic enthusiast community, its value would grow as tech-savvy investors and later traditional investors began to flock towards it. Bitcoin's story has been one of legitimization. First ignored, then dismissed, then criticized, and finally highly coveted and instrumental in the world of finance. CorgiCoin remains relatively obscure, and this is one of its benefits.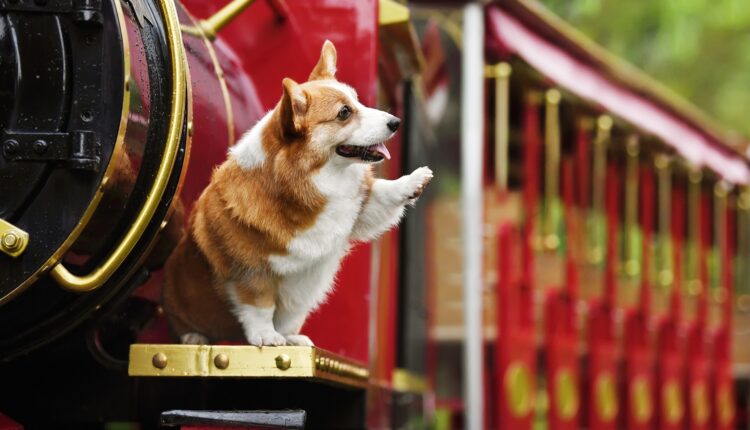 How to spot these opportunities
As with traditional value investing, the key to finding high-growth opportunities in cryptocurrency is to look for inexpensive and undervalued assets. There are altcoins with low prices and the ability to withstand the test of time. Most altcoins will see a sharp drop in value after their initial exchange offering, and this is to be expected.
The difficulty is in finding altcoins that will continue to last and stay tied to the value of Bitcoin and other larger coins. As with most undervalued assets, these altcoins will be hard to spot but highly valuable if spotted early on. At prices that are pennies or fractions of a penny, even retail investors can purchase high volumes with relatively low starting capital.
Where to look for undervalued cryptocurrencies online
One of the best places to find new or upcoming tokens in the cryptocurrency world is on crypto enthusiast forums. The most famous, Bitcointalk often have listings of new cryptocurrencies before the Initial Token Offering or ITO. Developers will post their pitches for new cryptocurrencies on this forum, and savvy investors can assess their value from these posts.
Another good place to find information for new cryptocurrencies is on cryptocurrency news sites like e-cryptonews.com. Here you can find the latest in new developments in the cryptocurrency world, and our informed reporting can give you the edge you need to succeed in crypto markets.
The key to success in any market is information, and we offer cutting-edge info on the industry. Whether it's market forecasts, instructional articles, trading tips, or executive interviews, e-cryptonews.com offers you the latest in crypto news.