New crypto and Web3 firms are founded every day and raising capital fast. It's clear that people outside the industry are just as excited about the potential these new technologies hold; a Cointelegraph Research & Keychain Ventures report revealed that $14.6 billion was invested in the sector in Q1 of 2022 alone.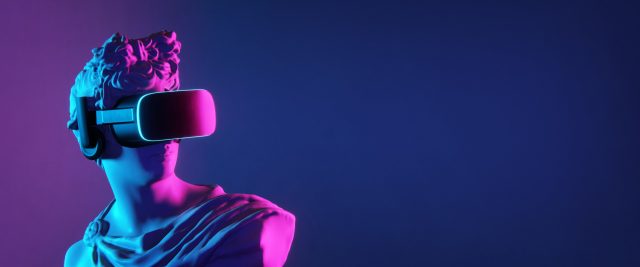 The money and interest are certainly there to see serious progress in this space, but there's one key element missing: talent. 
We all know about the talent shortages in other sectors, despite the fact that 44% of the workforce consider themselves a "job seeker", and so a specialist industry like Web3 faces its own challenges. Top tech recruits in this space know their value and rarely openly search for new opportunities, which makes it particularly challenging for Web3 companies. To find top talent, you need a Web3 recruitment agency – here's why: 
Reach Talent You Wouldn't Otherwise 
Unless you decide to take on the expense of a full-time in-house recruitment team, you aren't going to have the resources to seek out top talent. The truth is very few top tech candidates actively seek out new roles, especially talented designers, developers, and product managers. 
Most top talent is already in a good position with another company, but they're looking for a great position – one that's more exciting, beneficial, and will allow them to be a part of something bigger. To reach these candidates, you need a Web3 recruiting agency to do the leg work, seeking out top talent and bringing them to you. 
Cut Down on Recruitment Time 
Time is money, especially in a space as fast-moving as crypto and Web3. You are likely trying to be the first (or one of) to offer your solution to the world, and so slowing down to work through an archaic recruitment process just won't cut it. 
As a Web3 talent agency, we can find suitable candidates, screen them, and offer you only the best candidates we know are worth your time. We'll handle all the admin, so you can focus on what matters. 
Specialist Knowledge We're a Web3 Recruitment Agency, which means we specialize in finding the right candidates for your business – our team understands your industry, the positions you need to fill, and keeps up on industry developments so we can anticipate your needs and deliver candidates that will help you become the forward-thinking Web3 company you're destined to be. 
While other recruitment agencies dabble in a wide variety of industries, we're specialists. We spend all day every day in the industry making contacts so we can connect you with top talent. 
Unlike other recruitment agencies that cover a wide range of industries, we have a deep understanding of what you need, so we'll only deliver high-quality candidates for your consideration and we can do so quickly. We understand that it's not just a candidate's skill set that matters, it's their attitude, too. 
We're Here for the Long-Haul 
We can help you find your star startup team or find those key people to help you grow your business for the first time to help you reach your goals, but we'll also be here when it's time to expand again. We aim to be your partner, supporting your growth now and as this exciting industry develops and evolves. 
A Web3 Recruitment Agency You Can Trust 
We are dedicated to providing you with a Web3 talent agency experience that exceeds your expectations, offering you top-tier Web3 candidates fast. You only pay us when you make a hire and you have the option of paying us in the most common forms of cryptocurrency, should you prefer to.