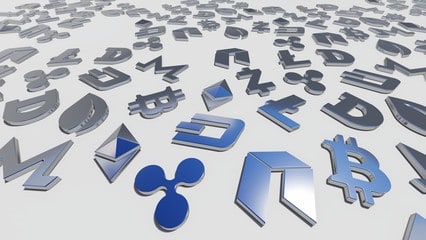 When searching for investment options, people go for the ones that promise them good ROI in less time. But it should cost optimal too; otherwise, it would be too out of reach for many people. 
Cryptocurrency has solved this problem for everyone. Those with a good investment amount can participate in it too, and those with a handful can also be a part of it. Yes, the crypto market is highly unpredictable, but if you use those fluctuations and cater them to your advantage, the investment will become a game changer.
Bitcoin BTC is one of the most famous cryptocurrencies available on the market. But in recent years, its value has plunged, and people are reluctant to buy it. We have listed some cryptocurrencies whose values are guaranteed to rise in the upcoming year.
Dogecoin – DOGE
A currency that originated as a joke is now one of the most talked about crypto. Tesla CEO Elon Musk did his part in making Dogecoin a big name by accepting payment for his company in DOGE. Other than that, Redditors also have a big hand in increasing DOGE prices. Currently, its price is about 4.889% higher than at the beginning of 2022. Due to DOGE's promising increment and social media's interest, it has landed in one of the top cryptos to invest in 2023.
Ethereum – ETH
Ethereum has come a long way since its start. Its developers have considered all the problems cryptocurrency is causing, like the adverse effect on the climate, and have modified its methods to reduce the impact. Its new proof-of-take system will be more efficient and accurate than the current system. Metaverse will also accept transactions in ETH coins, so it has become the first choice for many. 
Apecoin – APE
Apecoin tends to be a valuable member of the crypto community as it is cheap, and many developers are taking the initiative of accepting it. Metaverse will be accepting transactions in APE as well as many NFT platforms. Play-to-earn games like Ubisoft-backed Animoca Brands also consider rewarding players via this coin. So, the platforms are limitless because many have decided to use APE as their primary mode of transaction.
Binance Coin – BNB
Currently, it is the crypto with the 3rd largest market cap, led by Bitcoin and Ethereum. BNB rose to popularity in 2021 when Binance Smart Chain was launched for smart contracts that also utilize BNB as fuel. Binance Coin soared to heights when developers shifted from Ethereum due to its high gas fees and persistent volatility. DeFi projects used the BNC platform as it is more accurate and convenient for them. 
Uniswap – UNI
Uniswap is one of the top cryptocurrencies to invest in, providing more options and choices to its investors. It is at the top of the DeFi chain; the decentralized exchange stands on top of Ethereum which interconnects traders and links them to various digital assets. Uniswap's recognition came from the launch of Optimism, whose benefits include payment of gas fees in any token, instant and cheap transactions, and scaling. We are intrigued to see what UNI will do in the upcoming years.
Ending Statement
As always, make sure you do your research before investing in any cryptocurrency, as the investment depends upon your budget, knowledge, and market fluctuation. You can join an online brokerage like bitqs to invest in crypto hassle-free and get the best ROI. Cryptocurrency has great potential to grow in the upcoming years. You just have to make sure you spend your money on a promising currency with a good tendency to liquidate.