At the time of writing, Bitcoin is at an all-time of $49,234.00 After some big dips along the way, is this the sign that the Bitcoin revolution has finally come, and may it even become the world's premier currency? In this post, we'll take a close look.
It's now 12 years since Bitcoin was first accepted as legal tender. The world's first recorded Bitcoin transaction was on May 22, 2010, when a Papa John's pizza restaurant accepted 10,000 BTC for $40 worth of pizza. In today's market, those coins are worth $687,330,000 so I at least hope that those pizzas had some extra cheese on them.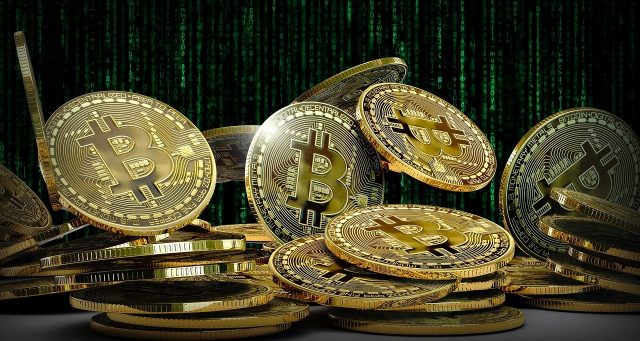 Bitcoin's strange and meteoric rise has bemused many but is certainly no laughing matter. The cryptocurrency has made many unlikely millionaires, inspired a whole "alt-coin" industry, and some commentators have long predicted that it will replace the USD as the world's leading global currency.
But can Bitcoin really become the global currency? How can we tell? What signs are out there?
The Bitcoin Revolution Omens
Whilst initially being dismissed as either a joke or an outright Ponzi scheme, Bitcoin is being taken ever more seriously. Firstly, an increasing number of retailers are accepting Bitcoin as payment and an estimated 36% of small-medium businesses in the US are now accepting it including Burger King, Microsoft, Pizza Hut, and yes, Papa Johns.
If you are traveling in the US from say Europe or China and fancy a Burger King or need a copy of Windows 98, you can pay directly in BTC without incurring any forex or international payment fees meaning that the notion of a "global currency" may yet be fully realized.
Furthermore, the Latin American nation of El Salvador even made it a legal currency in 2021 – it was a bold move but one which may be paying off.
In October 2021, BTC was even approved for ETF (Exchange Traded Fund) trading in the US via the Pro Shares Bitcoin strategy meaning that the cryptocurrency now even finally has a place on Wall Street.
As if acknowledgment from the suits on Wall Street wasn't enough, even painfully conservative financial blogs like Million Dollar Journey have finally woken up to the reality that Bitcoin is legitimate and launched their very own Million Dollar Journey's bitcoin buying guide.
China and National Cryptocurrencies
But there is more. A lot more. China is set to launch its very own national, domestic cryptocurrency any time now. Whilst this may on the one hand undermine Bitcoins' value by setting up a rival coin
with a 1 billion ready users, the fact is that the world's fastest-growing and soon to be largest economy is officially acknowledging the value of cryptocurrency. It, therefore, seems inevitable that other nations will soon follow suit and it may just be a matter of time before we see the launch of the Crypto-Ruble or the E-Euro! Challenger banking apps such as Revolut have allowed Bitcoin trading for a while now and even the behemoth Paypal has followed suit.
So there it is, cryptocurrency has finally achieved international respectability and the leader amongst them by a long stretch is Bitcoin – the 2nd single most valuable cryptocurrency is Ethereum and its currency value of $4,330 is less than a tenth of the gargantuan BTC.
But at what stage will the early Bitcoin missionaries be able to say with self-satisfaction, "see I told you it would become THE currency!"? Well for now let's remember that Oil is still being traded in the good old USD and until you can buy a barrel of the black stuff with BTC, then it can't be considered the global currency. Likewise, remember that international flights are still priced (within the industry) in USD which is another tacit acknowledgment of the USDs continuing supremacy.
However, it is certainly going to be interesting to see what the next few years or decades bring – the USA has taken a bit of a battering both economically and politically over the last few years which means that the good old greenback is no longer the universal pass it was maybe 20 years ago.
More To Crypto Than Just Bitcoin
Crypto zealots maintain that Bitcoins' only major rivals will be other cryptocurrencies and not fiat currencies. Whilst BTC is still 10 times stronger than Etherium, its nearest rival, altcoins like Cardono and Solana have seen incredible gains in value in very short spaces of time.
It is not beyond the realms of possibility that another crypto-currency could rise up and challenge the original BTC for supremacy and market dominance. Let's put it like this, 12 years ago 10,000 Bitcoin would have got you a mediocre pizza whereas today they'd put you amongst the richest people on earth. So don't write off the potential of even meme-coin "novelty cryptos" like Dogecoin just yet.