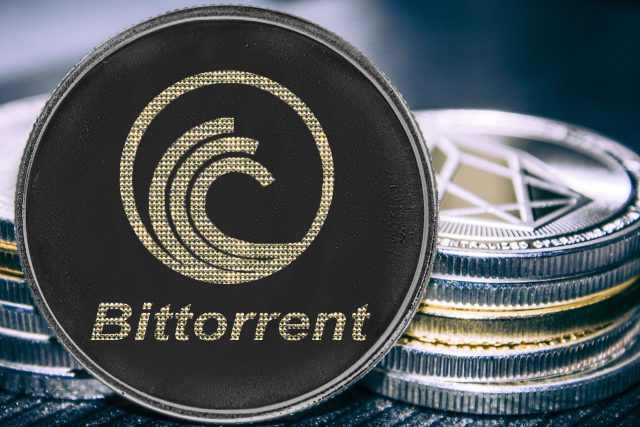 BitTorrent Token currently enjoys a moment of embrace and speculation from crypto traders. First launched in the early 2000s, many investors have found the token useful for decentralized peer-to-peer (P2P) file-sharing.
For an innovation that started as a utility token, acquired later by the Tron Foundation, the growth of BTT has been structural. Here are important updates about the rise of BTT crypto you might have missed:
BTT was launched in 2001 by Brad Cohen and David Harrison. It's part of a blockchain initiative targeted at music and movie enthusiasts. The two developers found a gap in file-sharing in the entertainment industry and created a genuinely decentralized network known as BTT. The decentralization allows users to share files and data peer-to-peer without uploading or downloading.
Due to its decentralization or simplicity of file-sharing methods, BTT became a sensation after its launch. It grew among investors, and the popularity was massive. But the wave soon died down the following year. In 2018, the Tron Foundation, led by the Chinese millionaire Justin Sun, acquired BTT and properly introduced the utility token to the public through an Initial Coin Offering (ICO).
Today, BTT is one of the largest TRC-10 tokens supported by the Tron blockchain. TRC-10s are technical token standards that are easily accessible and transferable without the Tron Virtual Machine (TVM). They also require no prior knowledge of programming language to use and access. Since the acquisition of BTT by Tron, the token's growth has been a fairytale.
Getting Started In Easy Steps
Using BTT works in three steps. The first step is wallet-based. For this, you can use the BitTorrent, or µTorrent Web, or µTorrent Classic. Each of these services is backed by BTT and powered by the Tron blockchain. So, when you get into any of them and start using them, the torrent software will enable your wallet and token balance.
The second step is service-based. Here you enjoy faster downloads without restrictions. You can use the token's DApps and services the usual way and download torrents as much as you desire. But note that when downloading, BitTorrent Speed (one of the DApps) bids BTT to other users for faster speeds and downloads.
The third step is reward-based. The stage is where you earn BTT by seeding. After downloading torrent files, you get rewarded with BTT, automatically added to your wallet. You can send your earned tokens to other wallets as you wish.
BTT works as a protocol and network implementation mechanism, boasting a supply of about 990 billion tokens and a claim of over 2 billion users. Although it was launched in 2001, its major distribution began in 2019, after the Tron Foundation's acquisition. In percentile spread, the team behind BTT gets 19% of the tokens, the Tron Foundation receives 20%, the token ecosystem fetches 19.9%, and 4% of the coins go to partnerships and others.
As an altcoin built on the Tron protocol, it functions through an ecosystem that allows users to demand and supply protocol services. This means crypto investors can request the cryptographic token and provide it. Besides, the program is incentive-based; so, requesters and providers are rewarded according to their investment. Furthermore, BTT powers DApps such as BitTorrent File System, BitTorrent Speed, DLive, and several others.
Price Performance And Prediction
BTT's price performance has been rough but relatively stable for a new coin. Before its acquisition in 2019, the original developers didn't know how to monetize the platform's popularity. They created a program many people needed but failed to ride on the waves. Therefore, price-performance was nothing to write home about.
After being acquired by Tron, BTT began to make significant price moves. Although it's integrated into Tron's blockchain and services, the token still struggled to build on any momentum between 2019 to 2020, which could be due to the pandemic outbreak, among other factors. However, since the start of 2021, BTT's growth has remained solid, albeit with high volatility.
In the last few months, BTT has been one of the best performing altcoins in the industry, growing by over 2500%. Experts believe the coin would be bullish anywhere from 0.02USD to 0.03USD by 2025. Therefore, price predictions for the altcoin are promising, consolidated by recent trends and achievements.
BTT is peer-to-peer, based on the delegated proof of stake (PoS) algorithm. Meaning the whole algorithm is consensual, electoral, and tit-for-tat. Therefore, you can't receive files if you're not sending them and vice-versa. Also, the more files you share, the more BTT bids you get for faster downloads. This structure makes it impossible for anyone to mine BTT.
It works with users storing files on their computers as seeds. These seeds are shared with other users for an incentive of BTT tokens. The more files shared, the more tokens earned, and the more bandwidth for any user to download files faster and more efficiently. In short, the system is not compatible with traditional mining. The only way to mine is to store as many files as possible on your computer.
Mainnet And Redenomination Plan
On December 12, BitTorrent Inc. launched the mainnet of its BitTorrent chain. The blockchain maintains the proof of stake (PoS) algorithm but adds interoperability with Ethereum (ETH), Tron (TRX), and Binance Smart Chain (BSC). The mainnet inclusion has led to more dynamic use cases of BTT. The token's applications are now extended to incentivized staking, protocol participation in governance, and payment of gas fees for token transfers on the blockchain.
The mainnet launch influences the redenomination plan, allowing investors to trade and exchange old BTT tokens with the new ones at a ratio of 1:1000. Aside from the exchange, old tokens would now be referred to as the old BTT tokens thereafter (BTTOLD), while the new tokens maintain the name BTT. This move brought about a significant rise in the demand and supply of BitTorrent tokens.
Conclusion
The BitTorrent token is an altcoin that's seen both good and bad times. Developed in the early 2000s, the coin has witnessed moments of acquisition, growth, and acceptance.
Created to ease the accessibility of file-sharing among music and movie enthusiasts, the token keeps gaining momentum and popularity as experts share optimistic predictions about its performance in 2025.