1.4B dollars lost in the five biggest cryptocurrency hacks this year
At the moment, 37 million Americans own cryptocurrency. Since the number of cryptocurrency owners is rising yearly, cybersecurity experts noticed the rise of crypto hacks in 2022. The biggest five of them resulted in a total loss of 1.4B dollars.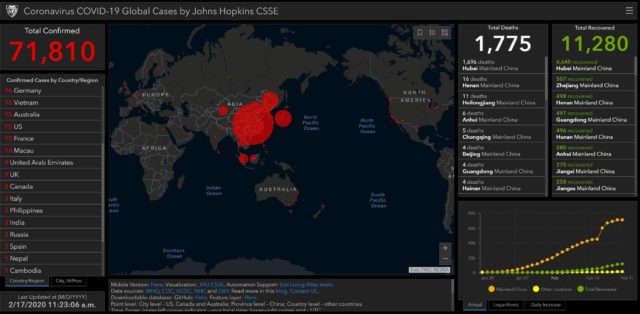 "While pump-and-dump scams and rug pulls are a constant threat to crypto investors, they're not the only risks you have to worry about in this space. Even if the coin you're holding maintains or gains value, you may still end up losing your money because of a crypto hack," says Daniel Markuson, a cybersecurity expert at NordVPN.
"Phishing, key theft, or exploiting infrastructure vulnerabilities are just a few of many tactics hackers use to steal your money."
Below, Daniel Markuson provides a list of the biggest crypto hacks in 2022.
Ronin Network — $625 million stolen
In March, a hacker stole user funds worth $625 million from the Ronin Network. The Ronin Network is a side chain (a subset of a larger blockchain) used to support a blockchain-based game called Axie Infinity. The hacker managed to steal private keys to generate fake withdrawals, transferring hundreds of millions from the network. The hack was not uncovered until a week later.
Wormhole Bridge — $325 million stolen
A hacker targeted a cross-chain bridge known as Wormhole in February. The Wormhole protocol allows for the transfer of funds between multiple chains, including Ethereum (ETH). The hacker took advantage of weaknesses in the protocol's validation system to fraudulently generate a large quantity of wrapped Ethereum (WETH), a token with a value tied to the Ethereum coin. They then used the Wormhole to convert the WETH into ETH, making off with cryptocurrency valuing around $325 million.
Nomad bridge — $190 Million stolen
In August, another cross-chain bridge attack took place. The Nomad bridge was attacked, resulting in losses of approximately $190 million in Bitcoin. Hackers exploited a bug in the protocol to withdraw more funds than they had deposited. Unlike other hacks on this list, hundreds of individuals took part in this incident. This attack may not have been a coordinated one. Once
news of the exploit got out, hundreds of people rushed to take advantage of it, each acting on their own initiative.
Beanstalk Farms — $182 million stolen
Beanstalk Farms is a stablecoin protocol based on Ethereum. (Stablecoins are crypto tokens that are designed to remain at a stable value, instead of fluctuating up and down.) The protocol used a native governance token called STALK. If someone wanted to transfer assets out of Beanstalk Farms, they would need approval from a majority of STALK holders.
In April, a hacker used a flash loan (an extremely short-term crypto loan) to buy a majority position in STALK. They then proposed a massive transfer of funds and used their STALK tokens to approve the proposal. It's estimated that the hacker profited by around $80 million, but the hack caused the stablecoin to crash, resulting in total losses of $182 million.
Wintermute — $162 million
In September, a crypto market maker called Wintermute lost $162 million in a major hack. It's not clear yet how the attack was carried out, but security firms have suggested that essential private keys were either leaked or cracked using a brute-force attack. Shortly after the hack, some crypto researchers claimed that the hack may have been an insider attack, but this has not been confirmed.
"To protect yourself from a crypto hack, it is important to not only research a crypto exchange you will use but to make sure your wallet key is secure once you have invested. For example, use encrypted storage services to keep all your sensitive data, including cryptographic keys, shielded from prying eyes. If you have an account with a crypto exchange, make sure to use multi-factor authentication and a password manager, like NordPass," says Daniel Markuson of NordVPN.
ABOUT NORDVPN
NordVPN is the world's most advanced VPN service provider, used by millions of internet users worldwide. NordVPN provides double VPN encryption and Onion Over VPN and guarantees privacy with zero tracking. One of the key features of the product is Threat Protection, which blocks malicious websites, malware, trackers, and ads. NordVPN is very user friendly, offers one of the best prices on the market, and has over 5,000 servers in 60 countries worldwide. For more information: nordvpn.com.