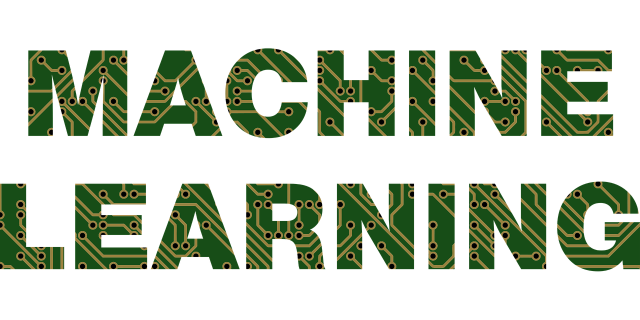 Machine Learning is one of the most technologies that has been around for years and is successfully seeping into our lives in every aspect. The data generated every second is increasing at a swift pace. The Artificial Intelligence and Machine Learning industry is thriving these days.
Some stats are mentioned below that clearly show how the Machine Learning industry is currently booming.
● The global revenues of the Artificial Intelligence and Machine Learning industry are projected to reach USD 191 billion by the year 2024
● Moreover, AI is expected to create 58 million new job roles across various sectors of the economy in the coming years, according to estimates released by World Economic Forum
● Organizations are ready to pay lucrative salaries to qualified ML experts due to a shortage of talented professionals
● ML experts are required in almost every organization, across every sector, including IT, healthcare and pharmaceuticals, manufacturing, BFSI (Banking, Financial Services, and Investment), telecommunications, and other industries
So, you now know that Machine Learning can be a great career option to earn huge salaries. Also, an increasing number of organizations rely on machine learning models and algorithms to extract hidden insights from data, scale their operations, support team members in improving performance, or identify and resolve business challenges.
This way, there is a surge in demand for ML experts across the world. A Machine learning course can be a smart move to advance your career in this domain.
A Machine Learning career requires you to upgrade yourself frequently with current trends and tools that are being used by ML experts across the globe. One of the smartest ways to keep up to date with the tools and techniques of Machine Learning is to follow blogs, websites, and forums dedicated specifically to this domain. Some blogs are regularly updated by renowned experts in this field.
Let us have a look at some popular blogs that you can refer to, regardless of whether you are a beginner or an experienced ML expert.
Best Machine Learning Blogs
1. Machine Learning Mastery
Written by: Jason Brownlee
Jason Brownlee, a professional developer, and machine learning practitioner initiated this blog in order to guide developers in becoming ML experts. This blog is among the top resources for industry experts who wish to widen their skillset and knowledge of machine learning.
This blog provides you with lessons learned by the author in his professional journey and gives you the knowledge of intelligent tools and techniques that helped him the most.
The best part of this blog is that it explains every concept with code examples so that you can have a practical implication of the topic explained instantly. This blog is updated frequently.
2. Machine Learning is Fun
Written By: Adam Geitgey
Another valuable resource that is an ideal choice for beginners in this domain is Machine Learning is fun. It covers all the aspects of Machine Learning with the help of interactive tutorials and practical implications by which you can easily observe the significant applications of ML algorithms in different businesses across various industries.
It is believed that ML is integral to the tech future, and the author wishes you to have a strong working knowledge and provides techniques and tutorials to help you develop and upgrade.
3. KDNuggets
This is one of the most popular Data Science and Machine Learning blogs on the Internet. It is consistent in updating blogs related to relevant topics in Machine Learning and Artificial Intelligence. It contains an easy-to-understand, hands-on explanation of complex projects, algorithms, or advice.
Some sections let you find many data sets and a section that provides updates about Artificial Intelligence jobs, PhDs, and more. It is worth giving a look.
4. Machine Learning from Scratch
It is an ideal choice for ML practitioners. This blog includes an explanation of complex projects and provides tutorials on how to implement them from end to end. So, this takes you from theoretical concepts to hands-on coding tutorials.
It is a blog you can enjoy if you have a fundamental knowledge of Artificial Intelligence and Machine Learning. The three main categories of this blog include Machine Learning, Deep Learning, and Maths for ML. The best feature of this blog is that it is easy to read and understand.
5. Distill
Managed By: Chris Olah, Shan Charter, and Arvind Satyanarayan
This blog focuses on making AI and ML more accessible for aspirants. It is generally difficult to understand the concepts of traditional research. This is why Distill communicates research in ML in impressive and interactive data visualizations.
It serves as a neutral platform for co-publication by several writers, and peer-reviewed works are included in Google Scholar. Additionally, Distill is listed with CrossRef and the Library of Congress.
6. AWS Machine Learning Blog Amazon uses ML algorithms to a great extent.
It uses ML algorithms in almost all aspects of its business to generate leads. Recommendation systems are the most common use case of ML algorithms used by Amazon. It provides personalized experiences to its customers with the help of ML systems.
Amazon amazingly suggests relevant products to its customers based on their recent purchases on its eCommerce platform and optimizes the quicker distribution of products and shipping from the repository to customers.
This blog also features guides and projects that divulge industry strides to aspirants. It covers use cases of Machine Learning algorithms in AWS technology.
7. AI at Google
It's not surprising that Google is investing so much in machine learning research, given that it pioneered the field. In order for Google technology to function, machine learning and AI are essential.
From their search engines, which changed web searches, to Google Maps, which influences how we get to locations, and now its self-driving car, which is revolutionizing the auto industry. Google posts about its published research and how other people utilize its technology to drive AI advancement to share its work.
Conclusion
Now that you have got an overview of some of the most popular blogs out there, easily accessible on your smart gadgets. To keep pace with the latest trends and patterns in ML, blogs are the smartest way that is readily available.
To acquire expertise in Machine Learning, you can take up an online training course from an accredited institute like Simplilearn.
Enroll Yourself Now!!