Much concern has arisen over the growing trend of cryptocurrency addiction displayed by industry members.
These concerns aren't unfounded. Addictive behavior towards continuous "wins" is fast becoming an issue, especially in a poorly understood sector that has the potential to change the world.
Addiction becomes noticed in the passionate cries written and audible to the dependence displayed by people desperate to keep winning despite market conditions. These traits have become the norm when making investment decisions.
Excited people throw rational thought away when a new project gets listed on an exchange. Without due diligence, money meant for critical life needs is used to purchase tokens that may not produce the desired results.
A chain reaction ensues. Fingers get burnt, relationships severed, mistrust in these beautiful new technologies occurs, and adoption within trust circles becomes a distant hope.
On the broader scale, the propensity for people to get swept away by scams and rug pulls increases, while the community largely tosses aside legitimate projects and investment choices.
It changes how cryptocurrencies and their associated ecosystems are supposed to be adopted.
We spoke with Abdullah Boulad, CEO and Founder of The Balance Luxury Rehab Center, concerning his insights and thoughts on the issue.
Here is what he had to say.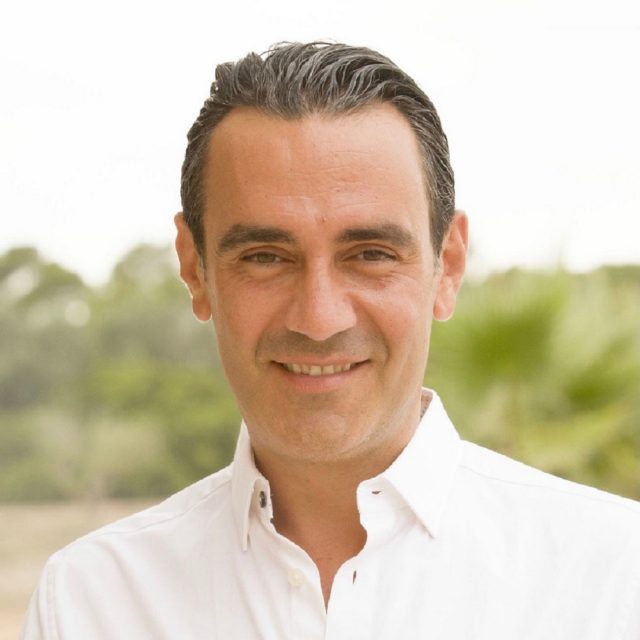 E-Crypto News:
What do you think are possible causes of the rising number of crypto addiction cases?
Like any addiction, cryptocurrency addiction can be brought on by a number of things, such as a lack of knowledge about the technology and market, a desire for instant wealth, or underlying mental health problems.
E-Crypto News:
 Has crypto addiction risen or fallen during crypto winter? What are your thoughts about this?
During the so-called "crypto winter," when the prices of many cryptocurrencies plummeted sharply, it is unclear if the number of cases of cryptocurrency addiction increased or decreased. However, it's probable that some people's desire to make up for losses during the market downturn made them more prone to addiction.
E-Crypto News:
How can stricter regulations aid victims who suffer from crypto addiction?
Stricter regulations could potentially aid victims of crypto addiction by providing more oversight and protection for investors, but it is crucial to remember that addiction is a complex issue that cannot be solved solely through regulatory frameworks.
E-Crypto News:
What are possible solutions for crypto addiction victims?
Victims of cryptocurrency addiction may benefit from peer-led support groups, professional assistance from mental health specialists, and education about the hazards and realities of the cryptocurrency market.
Related: Cryptocurrency Investment Tips for Beginners
E-Crypto News:
Please, can you tell us about The Balance Luxury Rehab Center?
In contrast to conventional rehab facilities, THE BALANCE Luxury Rehab is a cutting-edge residential treatment facility, mental health clinic and center for recovery. It is designed to be a haven of safety where our clients can heal, find tranquility, get some rest, and be happy. By combining the best in western medicine and holistic practices we deal with a wide range of problems, including addictions, eating disorders, mental health problems, and burnout.
E-Crypto News:
How best are crypto addiction cases managed?
Cases of cryptocurrency addiction can be controlled with a combination of therapy, information, and support. It's critical for people to comprehend the root causes of their addiction and create appropriate coping strategies to deal with it.
E-Crypto News:
What are the effects of crypto addiction on the markets?
Market volatility may be increased and investing decisions may become irrational as a result of crypto addiction.
Related: Is Crypto Trading Just Another Form of Gambling?
E-Crypto News:
How does crypto addiction affect relationships between victims, their friends, and loved ones?
Relationships between victims, their friends, and loved ones can be harmed by cryptocurrency addiction. Addicts may withdraw themselves and become preoccupied with their addiction, which strains their personal connections.
E-Crypto News:
How has crypto addiction affected investment behavior in the crypto space?
Cryptocurrency addiction can result in illogical financial behavior, such as trading impulsively or chasing losses.
E-Crypto News:
How do crypto addiction victims become susceptible to crypto fraud?
Victims of crypto addiction can become susceptible to crypto fraud through their lack of understanding of the technology and market, and through their impulsive investment decisions, making them an easy target for scammers.
Related: Invest in Cryptocurrency Safely
E-Crypto News:
What should be the proper attitude of cryptocurrency investors to price movements?
Proper attitude for cryptocurrency investors to price movements is to be educated about the market and to only invest what they are not able to lose to minimize panic during periods of heavy volatility.
E-Crypto News:
How has crypto addiction affected adoption rates?
Adoption rates can be impacted by cryptocurrency addiction since it damages people's opinions of the technology and industry.
E-Crypto News:
Do you think crypto addicts are gamblers? What is the difference between the two situations?
Because both types of addiction include taking risks with a potential for considerable financial loss, crypto addicts might be compared to gamblers. There are significant differences between the two, though, such as the underlying causes and outcomes of addiction.
E-Crypto News:
What factors aid and abet crypto gambling?
Lack of knowledge of the technology and business, as well as a lack of regulation and monitoring, are factors that may encourage and facilitate cryptocurrency gambling.
E-Crypto News:
How have misleading statements and promises created problems for crypto gambling victims?
Victims of cryptocurrency gambling may experience issues as a result of being misled into making rash or ignorant investing decisions.
E-Crypto News:
How can victim support networks help addicts heal from crypto gambling?
Victim support groups can aid in the recovery of crypto gambling addicts by offering peer support, treatment, and education.
E-Crypto News:
What steps can crypto gamblers take to prevent harmful behaviors as the crypto market thaws?
By learning about trading philosophy and creating healthy coping mechanisms for dealing with price swings, crypto gamblers can take measures to avoid engaging in dangerous behaviors.
E-Crypto News:
Are there any gambling cravings management techniques crypto gamblers can learn to help?
The methods we use at our recovery center to ease gambling cravings with great success include mindfulness and cognitive behavioural therapy.

It is important to note that crypto addiction, like any addiction, is a complex issue that requires professional help and support to overcome. It is not a problem that can be quickly resolved by looking up information online or in a newspaper article.