The decentralized finance (DeFi) market is growing by leaps and bounds.
So much so that microlending is now a possibility for certain DeFi digital assets and in certain use-cases.
Leading technology, cryptocurrency, blockchain and DeFi incubation company Technicorum Limited recently launched this capability via their Gennix platform.
We reached out to Keefe Tan, who is the associate Director at Technicorum.
Here is what he had to say.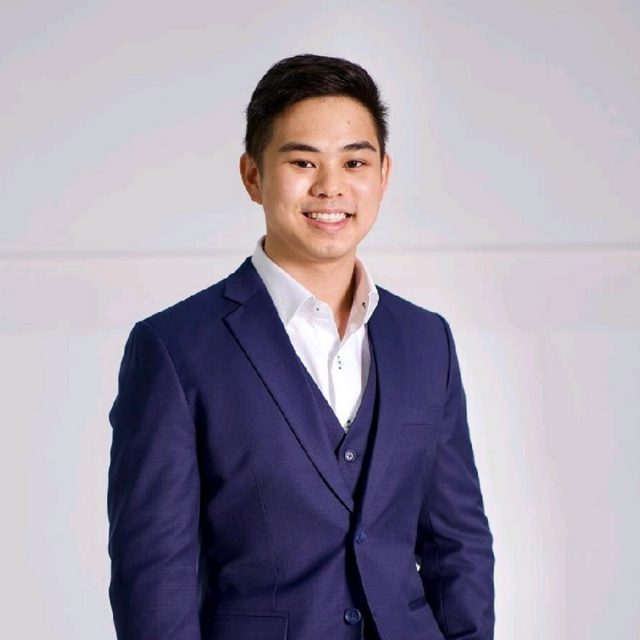 Keefe Tan,  Associate Director at Technicorum Limited
E-Crypto News:
Please, can you explain to us the general concept behind offering these NFTs as collateral?
Keefe Tan: NFTs are tokenized versions of real or digital assets and each token is unique, authentic and digitally scarce. NFTs can only be sold, exchanged or transferred in their whole form.
Because of these unique properties, NFTs have helped bridge assets across different industries.
NFTs, mixed with this explosive, emerging financial vertical have limitless potential.
They can be used as collateral in DeFi lending and can also represent more complex financial products like insurance, bonds or options.
While NFTs have been known to be widely used as a collectible, we have included a way for investors to derive utility from purchase of Gennix NFTs.
This allows our NFT holders to gain extra rewards such as additional percentage yield (APY), monthly GNNX token airdrops.
                                                                                              With these rewards, users benefit from rewards, and also from NFT price appreciation over time.
E-Crypto News:
What are the marketplaces where the NFTs will be available?
Gennix NFTs will be available on Binance NFT marketplace and AirNFTs as they support our NFT token standard: BEP-721 and BEP-1155.
E-Crypto News:
As new NFT use cases and marketplace emerge, do you have any plans to create an independent NFT marketplace? Please, can you tell us the reasons for your answer?
We do not have plans to create an NFT marketplace, but we are open to having one in the future.
The reason is that Gennix has 5 different tiers of NFTs, which makes it more cost-effective for us to list on a major NFT marketplace, rather than create a new marketplace.
E-Crypto News:
With the influx of new smart contract capable distributed ledgers, do you have any plans of launching an independently distributed ledger? Please, can you tell us the reasons for your answer?
A distributed ledger is an online record of transactions and data that is stored in multiple locations at the same time.
Blockchain is one form of DLT that, unlike traditional databases, has no central data storage capabilities or administrative functionalities.
Gennix is developed on the Binance Smart Chain (BSC), meaning that it is already on a distributed ledger. As such, we do not have an intention of launching an independently distributed ledger.
E-Crypto News:
Just how high and deep is the financial vertical for NFTs?
Our highest tier NFT: Metropolis costs US$3,500 to buy, and can be unlocked by staking $22,500 for a minimum period of 8 months, applicable while stocks last.

The staking of Metropolis gives users a monthly airdrop of $100 worth of GNNX tokens, offers users 30% of trading fee discounts and 5% additional staking reward .
E-Crypto News:
How do you think will NFTs be used in complex financial instruments in the future?
NFTs have several use cases in complex financial instruments.
To name two: Insurance contracts can be tokenized into NFTs.
These insurance contracts can protect users against exchange hacks, or other scenarios in real life via the use of oracles.
These insurance contracts can be resold on the secondary market, thus passing the coverage around as needed.
Another use case of NFT is using NFTs as collateral when taking loans. Due to the limited supply of NFTs, an NFT may be worth alot and highly sought after.
However, NFTs are generally illiquid, remedial measures will have to be implemented to form a workaround for this issue.
These are all use cases we can consider implementing in the future.
E-Crypto News:
Please, can you tell us more about Proof-of-Stake reputation models?
As Gennix runs on the quick processing capabilities of the BSC platform, it will enable users to enjoy quicker transaction processing times, lower transaction fees and increased scalability.

BSC was built from the ground up to be EVM (Ethereum Virtual Machine)-compatible, which means it began supporting the large ecosystem of Ethereum tools and DApps right from the start.

With this, developers would be able to migrate their applications easily from Ethereum.

It implies that third-party apps may be made to function on BSC with little effort. Binance Smart Chain blocks are on average 3 seconds apart.

Also, the implementation of a Proof of Staked Authority (or PoSA) consensus model is used. This allows people who join the validator pool staking BNB to become validators.

Using a dual-chain architecture, the notion is that users may move assets across blockchains without having to worry about cross-chain compatibility.

By this method, users may trade at a lightning-fast pace on Binance Chain, while Dapps like Gennix may be constructed on the BSC.

Because of this universal connectivity, users are presented with a broad array of options to meet a variety of requirements and functions.

BSC makes it possible for assets from other chains to be integrated into the expanding DeFi ecosystem.
E-Crypto News:
What is the Trustcore protocol, and how does it work?
Gennix's use of TrustScore is the piece that completes the DeFi puzzle, and when employed properly will usher in mainstream adoption via increased security and confidence resulting from this trustless scoring system, inspired by a dominant entity in the crypto space: digisure.ai

Potentially fraudulent transactions will be examined and assessed further to locate their contamination source.

These wallets and addresses will be blacklisted and are conspicuous so that users may easily spot them.

Consumers will be made aware when interacting with other users who may be potentially fraudulent, thus safeguarding the interests of users on our platform.

Using TrustScore, TrustScore's patented algorithms will assess a BEP20 address to define its creditworthiness.

In order to test credit behaviour only by using this whitelisted BEP20 address, TrustScore scans consumer activity on different loan platforms and protocols.

Users can include as many whitelisted addresses as they wish, but the algorithm will only collect relevant financial data from users who need to be assessed when performing a certain activity.

Our method aims to solve the issue of over-collateralization and adds a layer of identification in a decentralized financial ecosystem.

In the coming future, a different paper will also be published outlining the detailed process.
E-Crypto News:
How can everyone partake in the NFT drop?
 Any user, regardless of geographical location can purchase Gennix NFTs.

Our NFTs will be listed on AirNFTs, with the future roadmap being the integration of our NFT ecosystem with the ethereum ecosystem.
E-Crypto News:
What other plans do you have this summer for Gennix?
Our plans for the summer are to continue working hard, as we have done from ideation to where we are today.

Our plans involve the continual development of our lending platform and further development of our binary options platform. We will also introduce NFT staking 1 month after launch.

As for our continual marketing and PR efforts, we will continue to have high levels of marketing and engagement to ensure that Gennix makes it on a global stage.
E-Crypto News:
How far do you think we are from the mass adoption of cryptocurrencies and their underlying technologies?
Not far at all.

The cryptocurrency and blockchain space, although nascent, has experienced rapid growth in recent years. El Salvador has made bitcoin legal tender, and some countries such as the Bahamas and several countries in the Eastern Carribean Currency Union (ECCU) have launched a Central Bank Digital Currency (CBDC), with many other countries in the pilot phase of the integration of CBDCs.

This shows that countries are not only becoming more tolerant, but also more welcoming towards the adoption of blockchain and its underlying technologies.
E-Crypto News:
What pricing model are you going to employ for the NFT sales? How will this affect their purchase value?
Each NFT dictates the tier and membership status. We have a total of 5 NFTs ranging from $0 to $3,500.

The first NFT , Genesis will be earned through staking a minimum amount of $100 for at least 1 month duration.

Second NFT, Aurora which cost $50 with a minimum $500 stake amount for minimally 2 months stake duration.

Tier 3 NFT, Serenity cost $750 with a minimum stake amount of $2,500 for 4 months stake duration.

Tier 4 NFT, Byzantium are priced at $1,500 with a minimum stake amount of $7,500 for minimum 6 months stake duration and our highest tier, NFT 5 Metropolis priced at $3,500 with a minimum stake amount of $22,500 for 8 months stake duration.

NFT holders will be rewarded with exclusive monthly airdrops and entitled to platform trading fee discounts.
E-Crypto News:
What other attributes will the NFTs have apart from being held as collateral?
Gennix NFTs do not have the functionality of being used as collateral. However,

NFTs are largely popular in Decentralized Finance and its applications.

Currently, these tokens are particularly popular in the area of digital collectibles, where they are being used to recapture the worth and ownership of something that can be replicated effortlessly and repeatedly.

Rewards as mentioned. 
E-Crypto News:
How are you going to export this model into the legacy finance space?
 Borrowing and Lending is one of the pillars of revenue in traditional finance.

The introduction of decentralized peer to peer lending is a disruptive technological innovation that is set to replace these legacy systems.

Therefore, exporting is not a route we wish to undertake. Gennix plans to dominate and replace these legacy systems in traditional finance.
E-Crypto News:
What plans do you have to expand the Gennix space in the next five years?
 As per our roadmap, we plan to dominate incumbent DeFi/CeFi platforms by having sustained marketing and PR efforts, and to stay aligned with the crypto narrative with regard to what is popular, and what the global community wishes to have.

Gennix is a decentralized platform that was built by the people, for the people.

Our community has the collective power to vote on the direction they wish to see Gennix take – and Gennix will continue to serve the global community well beyond 5 years.
E-Crypto News:
What are your plans for Generation Z?
Our mission is to inspire and enable the next generation of investors to achieve financial freedom.

The project has been created to promote end-to-end lending and borrowing of digital assets and related financial products by operating on public networks.

We make DeFi readily available for the community and the users, focusing on efficiency and convenience without compromising on security.

Our goal is to establish Gennix as the leading platform in the borrowing and lending space by providing relevant and critical financial tools to retail investors of all levels.
E-Crypto News:
Do you have any secrets you'd like to tell us? Care to spill the beans?
We have no secrets, as we believe transparency in our processes and systems are the way to build trust in the community.

All information can be obtained through our website and whitepaper.

E-Crypto News:
If you had three wishes and a Genie that could make them come true, what would they be for Gennix and the NFT space?
                                                                                                        For Gennix to overtake the incumbent borrowing and lending protocols/projects.
This is not for personal reasons. Gennix genuinely solves a problem in the crypto space.

Users who adopt and utilise our ecosystem will benefit more, relative to other platforms/protocols.

We introduced Gennix to benefit the global community, and we strive to serve our users and investors to the best of our abilities.

For Gennix to be successful over both short term and long term horizons.

There are countless projects/protocols that claim to solve various problems – yet we see so many projects getting their liquidity siphoned into the hands of malicious hackers/bad-actors (colloquially known as "Rug-pulls").

The lack of credibility in the crypto space is one of the reasons that has fueled us to create a platform that is safe and secure.

To achieve the Gennix mission and vision of putting the most relevant, most efficient and most convenient sophisticated financial tools into the hands of both retail and institutional investors.