Despite all the twists, turns, curve balls and upheavals in the cryptospace, things are moving in one direction: adoption.
For all those for and against this phenomenon, payments form an integral part of this adoption process.
The industry will continue to provide opportunities for those who are willing to dig in, prove their mettle and find innovative ways of solving everyday problems.
Stephen Pair, CEO and co-Founder of BitPay, an industry payments leader explains.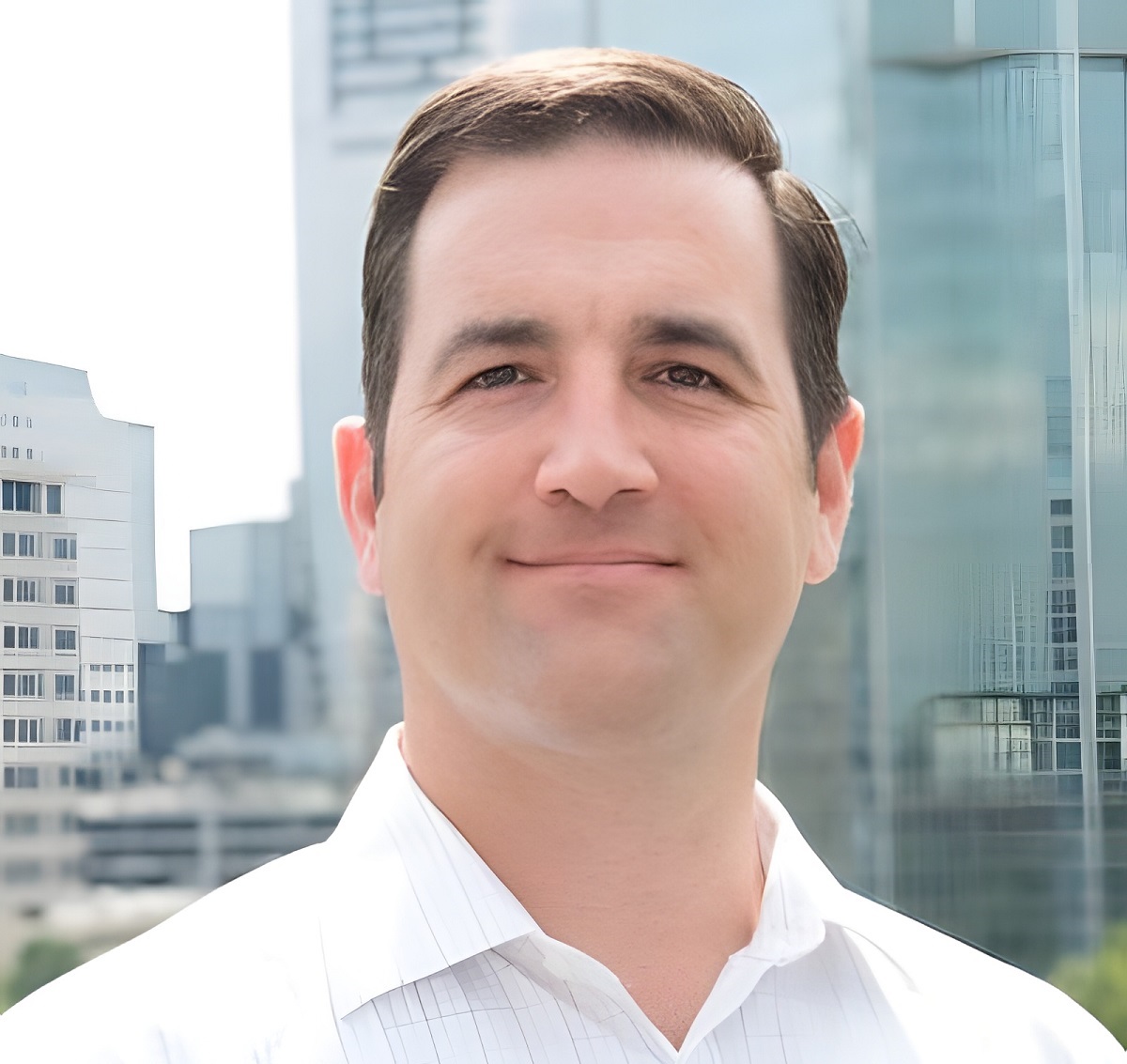 Stephen

 

Pair

, CEO and Co-Founder of BitPay
E-Crypto News:
What is the current state of crypto payments?
While crypto price declines have impacted our processing volume ($), we are very encouraged that the total number of crypto payments are growing. Comparing the first half of 2022 to the first half of 2023, BitPay's transaction count is up 16%. Leading this increase in transaction volume is Litecoin. For the first time in BitPay history, Litecoin surpassed Bitcoin as the #1 payment method, making up 35% of all BitPay transactions in June 2023. While Bitcoin's position as a dominant payment method is secure, the surge of alternative coins reflects the growth and evolution of crypto payments, thanks in part to the strong communities supporting coins like Litecoin.
Related: We Talk to BitPay About Cryptocurrency Access
E-Crypto News:
What can we expect to further drive and increase crypto adoption?
 We can expect that verticals like luxury goods, gold, jewelry, gaming, and auto/marine will continue to attract crypto spenders. Major brands like Ralph Lauren, Gucci, Hublot, and Tag Heuer now accept crypto. This is in addition to many existing large brands like AT&T, Microsoft, AMC, Newegg, and more. Lowering network costs and speeding up processing times will also lead to increased adoption. Since launching support for Bitcoin Lightning payments in April of 2022, Lightning payment volume is up 300%. We project that by April 2024 Lightning transactions will account for 1% of volume and 4% of all crypto transactions processed by BitPay. Payments made over the Bitcoin Lightning Network enable more frequent, everyday purchases using crypto, in addition to an alternative option for making the large ticket and luxury purchases we regularly see with BitPay merchants.
E-Crypto News:
With recent improvements and innovations, what are the current risks associated with crypto transactions?
We really don't feel there are any risks associated with crypto transactions. Because crypto payments are processed on a blockchain vs legacy payment rails, the risk of fraud chargebacks is entirely removed.  Moreover, BitPay offers merchants the ability to never touch or hold crypto removing any and all market volatility risk.  Finally, BitPay manages the regulatory and compliance responsibilities associated with processing crypto payments for merchants which includes KYC, transactions monitoring and compliance reporting.
E-Crypto News:
How can people keep their crypto tokens safe?
Crypto users should leverage a self-custody wallet, or even multiple self-custody wallets, to diversify their holdings. This approach is safer than using a custody account on an exchange like Coinbase or Binance. For instance, one can store their long term savings on a secure hardware wallet and use a self-custody wallet app to make transactions or hold smaller amounts of assets. Additionally, leveraging multisignature security on your wallet is an excellent way to keep your wallet secure. Instead of only having one key, multisignature wallets require multiple keys to sign off on transactions. This could be used with wallets operated by multiple parties (such as in a business operations situation) or one single user  controlling the wallet across multiple devices. The BitPay Wallet is a self-custody app with multi-sig capabilities, giving everyone from newcomers to seasoned crypto users an easy way to keep their tokens secure and spend as needed.
E-Crypto News:
What are retailer and merchant expectations per crypto payment adoption?
 In the first year or so, merchants can expect 1-3% of their sales to be crypto based payments.  This grows overtime.  We have many merchants that see their share of checkout in the double digits.  Customers expect cryptocurrency transactions to be as secure, convenient, and seamless as traditional payment methods.
E-Crypto News:
What steps can the crypto and web3 community take to promote safety standards?
Those who are familiar with cryptocurrency and the blockchain are pretty knowledgeable and understand what to do to be safe and secure with their crypto holdings. As crypto becomes more mainstream, attracting more new customers, we need to provide educational tools that they can access and research as they get more involved. BitPay regularly publishes resources to help new and intermediate crypto users safely transact with cryptocurrency. Some of our most popular articles on the topic include:

Overall, our best words of advice for crypto newcomers are to use a self-custody wallet from a trustworthy and established provider, back up your wallet in the case that you lose access, be careful with the information you share in regards to your crypto activity, and never share your private information (passwords, keys, seed phrase, etc.) with anyone unless you want them to have access to your funds.
E-Crypto News:
What kinds of regulatory frameworks and guardrails can be established per crypto payments?
BitPay adheres to and follows all laws and regulations in the more than 200 countries and territories where we operate. Since our beginning in 2011, we have worked hard to prevent any misuse and abuse of our payment platform.
E-Crypto News:
Why have consumers continued to pay for stuff with crypto despite the current economic challenges?
The number of merchants capable of accepting crypto payments has reached an all-time high. Furthermore, despite temporary declines in crypto prices, individuals holding cryptocurrencies still possess discretionary purchasing capabilities and continue to spend. Lastly, the range of goods and services accessible for purchase using crypto has expanded significantly. BitPay's Merchant Directory was created to help crypto consumers explore all the ways they can spend and transact with cryptocurrency.
E-Crypto News:
Luxury brands have continued to push further into the crypto space. Why do you think this is happening?
Luxury brands look for unique ways to connect with their customers and make the shopping experience special.  Crypto holders continue to have discretionary spending power and the selection of goods and services available for purchase using crypto has never been more expansive. Additionally, crypto holders tend to be younger, affluent and more likely to want to use technology. In contrast, a typical BNPL customer is less affluent and often strapped for cash.
E-Crypto News:
What do you think are the issues financial institutions have when it comes to crypto payments?
Would be best to engage a few larger FIs for their perspective.
E-Crypto News:
What have you guys been up to at BitPay?
We've been very busy adding new merchants to our platform to accept crypto, such as Ralph Lauren, Hublot, Tag Heuer, and others.  In addition, this year, we expanded our crypto payouts product (BitPay Send) to include several new pay options including ETH and USDC. Now, companies paying employees, contractors, remittances, rebates, affiliate payments and more can use leading coins Bitcoin (BTC), Litecoin (LTC), Ethereum (ETH), Bitcoin Cash (BCH), Dogecoin (DOGE), Shiba Inu (SHIB), and USD Coin (USDC). Also, we regularly add new payment methods to our platform, with the latest being payments over the Polygon Network. This helps BitPay customers make fast, low cost transactions via multiple tokens like MATIC, USDC, and BNB.
E-Crypto News:
Are there any new products you have introduced or deployed?
Again, BitPay recently introduced support for ERC-20 payments for our payouts service, BitPay Send. Now, businesses can facilitate easy, cheap, and global crypto payouts to anyone in the world using top cryptocurrencies like BTC, LTC, ETH, USDC, and many more. It's an ideal solution for running payroll, paying affiliates, making vendor payments and rewarding customers with crypto. We're already seeing a ton of traction from merchants across the world. Forward-thinking companies aren't just using BitPay Send as an operations tool, but also as an add-on to existing benefits packages to attract and retain top talent that wish to be paid in cryptocurrency.
E-Crypto News:
What are your thoughts on the recent crypto market recovery?
We maintain an optimistic outlook regarding the ongoing trend of new merchants embracing crypto payments and consumers utilizing cryptocurrencies for transactions. This positive sentiment is further reinforced as we approach the Bitcoin halving, a historically significant event known to contribute to higher crypto prices.
E-Crypto News:
How have you guys been able to tackle volatility issues?
Managing cryptocurrency volatility is at the heart of our business model as a crypto payment processor. In an ideal world, merchants would process crypto transactions natively. Some are already doing this, however, we understand that most are not ready to take on that responsibility. Consequently, we have developed expertise in effectively navigating fluctuations in crypto prices to ensure a fair purchasing process for all parties involved. Our platform not only ensures BitPay merchants are shielded from volatility, but that they also gain exposure to new customers that wish to pay with crypto.
E-Crypto News:
What are your goals for the next half-decade?
Our goal as a company is to build the best platform available for companies and individuals to manage cryptocurrency payments, including accepting crypto payments and sending crypto payouts. Our aim for the next decade is to make crypto payments more mainstream.
E-Crypto News:
Do you have any plans for DeFi/Web3 payment services?
We currently support Ethereum and Polygon payments and we'll continue to build on that to support the DeFi/Web3 community.
Related: Primary Challenges Of DeFi Every Consumer Must Know 
E-Crypto News:
Are there any surprises we should expect from you this summer?
In the next few weeks, BitPay will announce another addition to its already great crypto based payment products.  Stay tuned for our announcements.