Pixy is Snap's little flying companion. This device operates as a mini drone that can also act as a camera sidekick whenever you do not have anybody to help in taking a video for you. It is cute, it is yellow, and it will be available in France and the United States for $229.99.
While speaking at the Snap Partner Summit keynote, Snap CEO Evan Spiegel, explained:
"Today, we're taking the power and magic of the Snap Camera — the spontaneity, the joy, and the freedom — to new heights. A new camera to match the limitless potential of your imagination. Meet Pixy, the world's friendliest flying camera. It's a pocket-sized, free-flying sidekick for adventures big and small."
Based on its features and capabilities, Pixy is not your average drone since there is no controller and no SD card. It appears like the firm has optimized this device so that it is quite easy to pick up and get started. There is a button to activate the device and a camera dial to choose the flying mode.
Related:DJI Mavic Mini review: A tiny drone with big ambitions
Six flight paths are preconfigured on this device. You can command Pixy to orbit around you, float, or even follow you around as you run or walk. You choose the right mode, press the button and Pixy will then take off from your hand.
Whenever you wish to stop recording, you can simply place your hand below the drone. Pixy automatically lands in the palm of your hand. Here is how it functions:
For those who like top-quality specifications, Pixy is designed to capture 12 MP photos and 2.7K videos. The device is quite lightweight as it weighs 101 grams with a replaceable battery. It is possible to capture five to eight flights with just a single charge.
After the drone finishes shooting a video, you can open Snapchat on your phone. The videos from your flight are transferred automatically and wirelessly to your phone. Notably, they are stored in the Snapchat Memories by default.
You can then view these videos, edit them, send, and share them whenever you want. In case you are already familiar with Snapchat's editing features, you can use the same editing tools for your Pixy videos. You can also apply some of the available effects to your videos, including Orbit 3D, Hyperspeed, Jump Cut, and Bounce.
Related:Snapchat's latest AR filters turn the floor into lava
This neat little drone makes it appear like the Snap team that was in charge of the project had a lot of fun developing it. It might not change the firm's bottom line but it appears to be fun and interesting to use.
For now, there are not many use cases for Pixy. In most places around the world, you cannot use drones legally or may need clearance from government authorities. For example, drones are already banned in Paris. Not just specific areas, but the whole city of Paris.
Also, you cannot use Pixy when you go to the Grand Canyon national park since the drones are also illegal over there. But if you feel like you need such a drone to help you in various activities, you are advised to act fast. Snap has said that Pixy will not be available forever. Currently, you can acquire one while supplies last on Pixy.com.
Although Snapchat does not get the same attention levels as other social media networks like Twitter and Facebook, it is still highly popular. The platform has more than 300 million daily active users globally, according to infographics and data supplied by the firm. Furthermore, it claims to reach at leach at least 75% of those that are aged 13-34 in over 20 countries.
What Is Snap Pixy?
Pixy is Snap's first drone, which is a small yellow UAV that rests in the palm of the user's hand. It takes off and lands on the hand. This small device can fit in the pocket and uses pre-programmed flight patterns that can be set via a dial on the top of it.
Currently, a majority of the drones are heavy, big, and loud used by professionals and early adopters. Some of them need a permit to use. However, Pixy is different since it is portable and has quiet propellers. It has a swappable battery that gets 5 to 8 flights ranging between 10 and 20 seconds when on a full charge.
Since the device is significantly lighter, it should not be used in windy conditions. Pixy's 12-megapixel sensor is designed to shoot up to 100 videos or 1,000 photos. The media is stored locally on a 16GB drive. However, early reviews indicate that the video quality is not the best, but it is good enough to view on a phone.
Additional batteries are available for Pixy costing $20 each. Notably, Snap also sells a portable dual-battery charger for $50 and a bumper and carrying strap.
How Does Snap Pixy Work?
Pixy takes off and lands on your palm. Nonetheless, it uses flight paths set with a dial found on top of the device. It gives up to eight flights that are 20 seconds long and can shoot 100 videos or 1,000 photos. The small drone follows you around and captures footage synched wirelessly to Snapchat Memories.
Pixy does not capture audio. However, Snap allows you to add songs that it has licensed from music labels. You can share the videos directly in the mobile app or anywhere else you want. Notably, Snap has Pixy-specific AR effects available. An auto-crop feature also enables you to rapidly change horizontal footage into Snap's traditional vertical orientation.
Meet Pixy. Your friendly flying camera. Pixy brings magic to every moment, all you have to do is let it fly! #FlyWithMe pic.twitter.com/GAh8znI76I

— Pixy (@snappixy) April 28, 2022
Is This The Next Craze?
Snapchat is famous for its AR 'lenses' on phones that overlay art on a selfie and even distort live images in different ways. In 2016, Snap introduced camera-equipped glasses that were sold as spectacles. These glasses helped to further develop the immersive Augmented Reality experience.
At the time, Snapchat CEO Evan Spiegel projected that Spectacles would one day become as ubiquitous as mobile phones. Nonetheless, the company lost almost $40 million on this device in 2017:
"Primarily related to excess inventory reserves and inventory purchase commitment cancellation charges"
The firm has since launched an updated AR version of this Spectacles project but they are not yet available for sale.
The Next Smartphone Boom
In the meantime, there are high hopes for the Pixy project, since drones are mainly embraced by industry, corporates, and the general public. Owen Jenkins, the managing director of Nationwide Drones, told BBC reporters:
"Drone use is already mainstream across media, cinematography, surveying, and inspection. It can only be expected that personal drones will become commonplace in society. If it's small, light, and slow, it's very unlikely to cause damage or injury. I can't see why they won't be the next smartphone boom."
Mr. Jenkins was a bit worried about Pixy not having any direct controller, however, since this drone weighs just 101 grams and has enclosed propellers, it is unlikely to cause damage in the incidents where it goes rogue. He stated:
"It sits comfortably under the 250g limit where the user laws start to kick in."
Snap explained that products like Pixy are "subject to local, state and federal laws about who can fly them, how and where they should be flown". In that context, it urged the users to always pay attention to the applicable drone laws within their jurisdictions.
Related:6 predictions on where European tech is headed in 2020, according to experts
The director of photography at CloudVisual, Will Harford, believes that Snapchat needs to integrate many choice questions that must be answered by users before Pixy can be flown for the first time to ensure that all users are conversant with their local drone laws. He added:
"Sadly this little drone is just too small to carry the hardware to know where it shouldn't fly, so it's down to the user to know and abide by the rules."
Despite these lightweight drones not being subjected to stringent rules of their heavier counterparts, Mr. Hartford insists that common sense has to be applied when using the device.
"It would be a really bad idea to use it at an airport, where it is illegal for a drone to fly, irrespective of its weight."
A United Kingdom Civil Aviation Authority spokesperson explained:
"Anyone flying a drone in the UK needs to follow the UK Dronecode. Drones with a follow-me mode are allowed if the drone remains within 50m of you. Most drone users need to register with us as a drone operator and flyer but if a drone is classed as a toy then these are exempt, but users do still need to follow the Dronecode."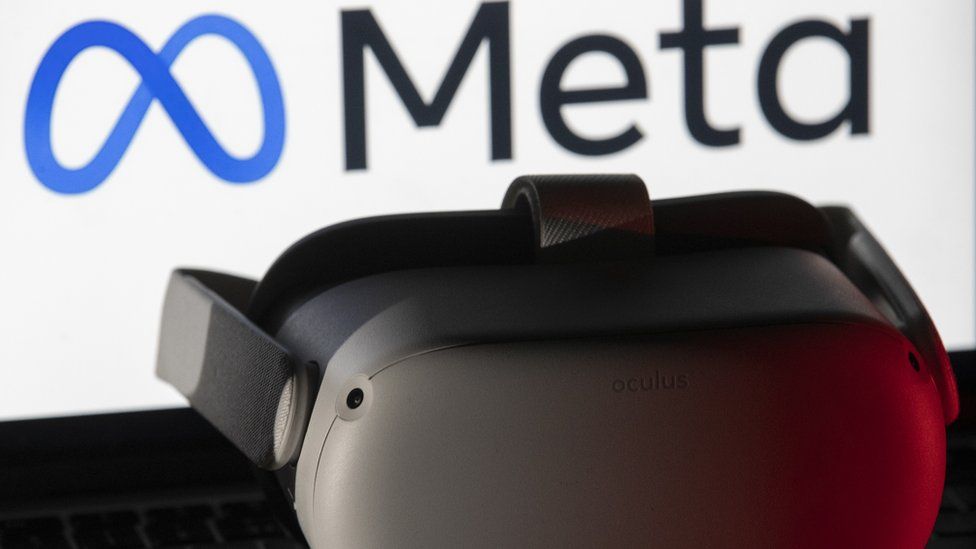 The launch of Pixy has come as Meta opens its first hardware shop to showcase devices from Facebook and other big tech firms. This Meta store will open on May 9 in Burlingame, California. It is expected to display products like the Portal smart camera, Beat Saber, Ray-Ban AR glasses, and Quest.
Head of the Meta Store, Martin Gilliard, said in a statement on the company's site:
"We're not selling the metaverse in our store, but hopefully people will come in and walk out knowing a little bit more about how our products will help connect them to it."
The latest move by Meta is believed to be a further commitment to the firm's investment in Virtual Reality and the metaverse.