The ICON Foundation recently launched a new version of its ICON blockchain (ICON 2.0). The new ICON blockchain comes with a whole new set of features and provides scalability for applications.
E-Crypto News reached out to Ricky Dodds who is the strategy and communications lead at the ICON Foundation. Here is what he had to say concerning ICON 2.0.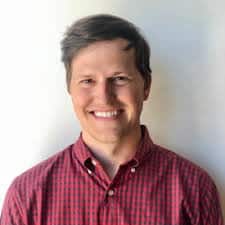 Ricky Dodds, Strategy and Communications Lead at ICON Foundation
E-Crypto News:
Congratulations on the launch of ICON 2.0! What is the big picture behind this upgrade?
ICON 2.0's roadmap is a powerful next-generation blockchain software architecture, representing a sweeping upgrade to the current ICON platform and allowing for interoperability with other

public blockchains to support cross-chain DeFi solutions.

ICON 2.0 will do this by using an enhanced and completely rewritten blockchain engine written in Golang, called "Goloop" to provide an improved blockchain experience over the existing Python-based loopchain, including more speed, stability and scalability than the current architecture.
E-Crypto News:
2. In terms of interoperability and interactions with other blockchains, what features are included in ICON 2.0 to ensure seamless transactions?
BTP is a general purpose interoperability protocol, however, it will come standard on ICON 2.0 to support interoperability with other public blockchains and other cross-chain DeFi solutions.

At launch, we will deploy all necessary smart contracts on high-profile blockchains and will also run the relayers, however, any individual or group may run a private relayer with their own fee system.
E-Crypto News:
3. Are there any drawbacks currently that existing applications will face in future implementations of the ICON blockchain? What steps are being taken to mitigate those drawbacks?
Unlike most new platform overhauls, ICON 2.0 is not expected to require a bridge or token swap, but will be seamless to current users, while providing superior functionality.
E-Crypto News:
3. What strategies are you going to implement to lure new programmers into the blockchain space?
With ICON 2.0, we are providing native support for Java Programming. Now SCORE developers can write their program using the Java programming language.

SCOREs written in Java would run on the Java virtual machine, thus SCOREs can be executed securely and stably without requiring an audit process, which has been a major pain point for developers on the current ICON mainnet.

Since Java SCOREs don't require an audit, ICON will be encouraging future developers to use the Java SCOREs. 
E-Crypto News:
4. Speaking of adoption, what incentives do you intend to offer developers in other ecosystems so that they can come over to ICON?
There are a number of initiatives to drive further development including our Contribution Proposal System (CPS).

The CPS will act as a decentralized funding pool to incentivize growth in the ICON ecosystem. Interested parties can propose funding requests which are voted on by the governance of the network.
E-Crypto News:
5. In terms of security, what are the new features that have been included to improve blockchain security?
On the security side, we plan on increasing the number of validators in ICON 2.0 to improve the immutability of the network. And we believe that this will improve the security of the network.
E-Crypto News:
6. In terms of consensus, what has changed under the hood in ICON 2.0? Are transactions going to be faster? What will be the average transaction rate per second in ICON 2.0/
We will maintain a 2 second block time in ICON 2.0. TPS estimates are not available at this time. It will be tested formally in due course.
E-Crypto News:
7. How does multi-channel forking allow for the increase of scalability on the ICON blockchain?
By leveraging multi-channel, applications can increase their respective scalability while leveraging the security of the ICON network.

Said another way, each channel can employ various trade-offs to improve the individual scalability of the channel. For example, a channel relying on speed could have a smaller set of validators. 
E-Crypto News:
8. In terms of voting, how can equity be ensured across all the players on the ICON blockchain? What steps have been taken to ensure that there is no cheating?
Vote Spreading is a novel solution for systematically decentralizing a DPoS network, where inactive voters have their ICX spread to all top 100 P-Reps.

This will solve the issue of vote stagnancy and allow active ICX holders to have the greatest impact on governance. 
E-Crypto News:
9.  What exactly are Object Merkle Patricia Trees (OMPTs)? What significance do they have in ICON 2.0's development? 
Most merkle tree implementations calculate hashes of stored data at adding an entry and also provide an interface to store bytes.

Object Merkle Patricia Tree (OMPT) calculates hashes only when they're required; until then it manages all data as immutable objects. With this scheme, it calculates the hashes at the end of the execution of all transactions in the block.
E-Crypto News:
10. How can developers get to become a part of the ICON ecosystem? What do they have to do?
If developers are interested in building on ICON, the first thing I would suggest is join our developer focused telegram group. After that, take some time to check out our documentation on icondev.io.

And last but not least, if you have an interesting idea, apply for a grant here for funding or through the upcoming Contribution Proposal System.
E-Crypto News:
11. Where do you see the ICON ecosystem in the next five years?
The first 2-3 years of the project have been laying the foundation for growth of the ecosystem. The next 5 years are for expansion of blockchain technology into real world applications and services.

We are fortunate to have many use cases already tapping major government entities, enterprises, and consumers. We expect this growth to expand rapidly in the coming years.