$5,000 grant aims to inspire exploration around the transformative power of art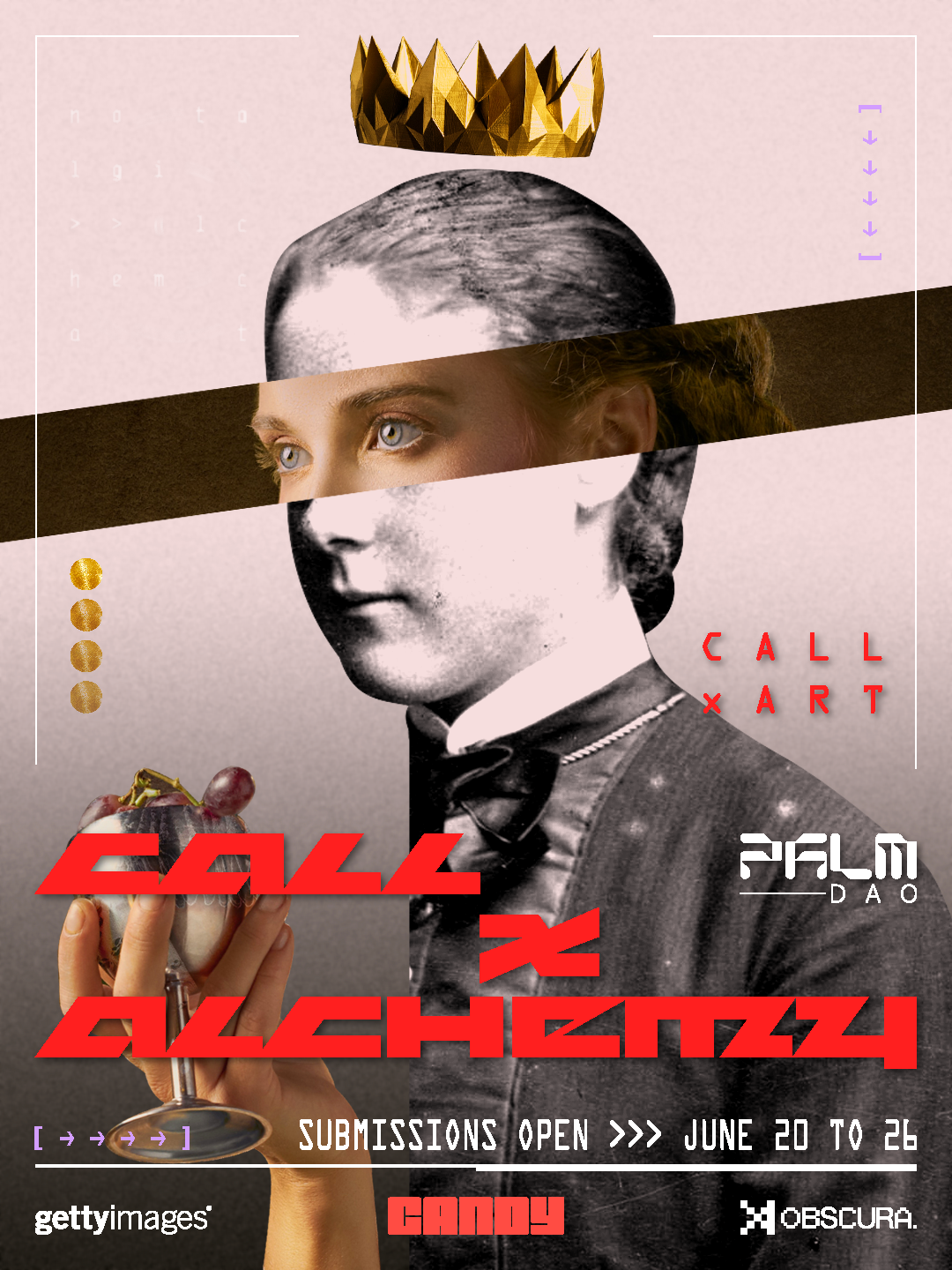 NEW YORK, June 20, 2023alm Foundation, in collaboration with Candy Digital, a next-generation technology company that designs and develops officially licensed, premium digital collectibles, and Obscura DAO, an organization committed to empowering photographers in the web3 ecosystem, today announced "Call X Alchemy," a project aiming to inspire artists to explore the transformative power of art while bridging the gap between traditional artistic practices and emerging Web3 technologies.
"We decided to bring all partners together for this call to show how web2, web2.5, and web3 can work together, help each other and benefit the wider community. At Palm, we believe in lifting each other up and sharing valuable knowledge so we all have more access to tools and content than ever," said Andrea Lerdo, Executive Director of the Palm Foundation.
"The Alchemy project is a celebration of creativity, community, and the potential of human imagination. Digital images can serve as an inspiring element of an artist's vision, and we are excited to see the transformations that emerge from the creative community and look forward to the meaningful connections forged among artists, technology, and our global audience," said Scott Lawin, CEO of Candy.
As part of the initiative, Getty Images, a preeminent global visual content creator and marketplace, has handpicked four portraits to serve as a base for artistic exploration. Participating artists are encouraged to draw inspiration from the photographs and use their creative skills and imagination to remix compelling digital pieces. Base images will be released on June 16, with submissions open between June 20 9AM ET and June 26 11PM ET.
Four remixed images from the submission pool, decided by the panel of industry experts, will be available for purchase as part of the upcoming drop in the Getty Images collaboration with Candy Digital. The latest drop, titled Portraits: Echoes Across the Lens of Time, will debut on July 5th, with 100% of the net proceeds from sales of the remixed images going directly to participating artists. Ten remixed images from the submission pool will be up/downvoted by the Palm Community. The 10 to 14 finalists will be subject to a PalmDAO vote.
The finalist with the most votes will receive a $5,000 grant from the Palm Foundation and Candy Digital.
For more information about the creative grant and how to submit the remixed artwork, visit www.palmfdn.org/call_x_alchemy.
About Candy Digital:Candy Digital is a next-generation technology company that designs and develops an officially licensed, premium ecosystem where fans and collectors can purchase, sell, and share authentic digital collectibles to deepen their love of sports, entertainment, and culture.