HONG KONG, June 20, 2023 Nakamoto Games is proud to introduce its eco-system. In the rapidly evolving digital world, a new platform is making waves, transforming the way we perceive and engage with gaming. Nakamoto Games has successfully crafted a cutting-edge ecosystem that encapsulates the dynamic and disruptive spirit of the Web3 movement.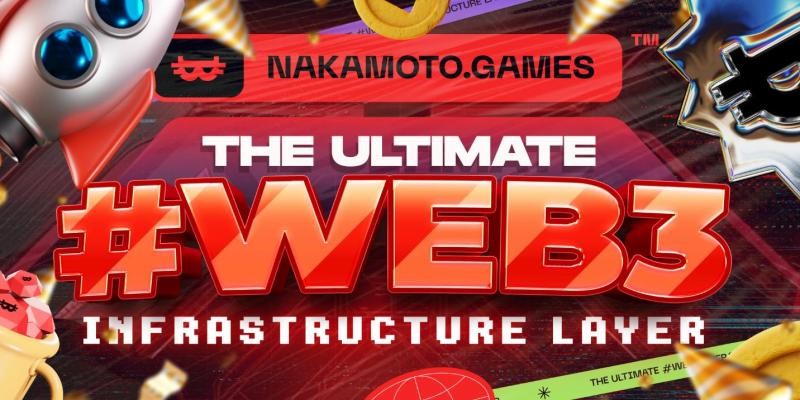 The Nakamoto Games platform boasts an impressive portfolio of over 200 games spanning multiple genres, from AAA to hyper-casual games. This extensive catalogue allows gamers to find and engage with their favorite gaming styles. But Nakamoto Games has gone a step further, offering an innovative Play2Earn model that creates an income stream for players, fostering scalable and sustainable economic activity within the platform.
Beyond traditional gaming, Nakamoto Games has introduced NAKAVERSE, a unique virtual reality world. In this groundbreaking 3D environment, landowners can extract resources, produce in-game assets, and generate ROI on their investments. They can also construct recreational establishments to serve the gaming community, thus fostering a comprehensive, gamified social ecosystem.
Recognizing the rise in mobile gaming and the need for greater accessibility, Nakamoto Games is set to launch the first-ever Web3 mobile app in GameFi. This game-changing app is poised to revolutionize player interaction with the platform, enabling users to earn rewards while gaming on the go.
To stimulate growth and enhance scalability, Nakamoto Games offers an SDK for developers to convert their existing Web2 games into the Web3 format. This is fueled by $NAKA tokens, thus expanding the gaming offerings on the platform and increasing demand for $NAKA.
In addition, Nakamoto Games has also launched an exclusive NFT collection called NAKAPUNKS. Holders of these NFTs are bestowed with special privileges within NAKAVERSE 2.0, gaining access to exclusive areas and functionalities that enrich their virtual experience.
In essence, Nakamoto Games is not just another gaming platform—it's an elaborate, multifaceted Web3 Infrastructure Layer poised to disrupt the Web3 gaming industry. The proprietary token, $NAKA, is central to this ecosystem. It's required for engagement, utility, and access within the ecosystem, thus serving as the core heartbeat of Nakamoto Games.
Nakamoto Games is a testament to the endless possibilities of Web3 technology. To stay updated with their developments, follow them on Medium and Twitter.
About Nakamoto Games
Nakamoto Games Limited is a leading force in the Web3 movement, reshaping the gaming landscape with its innovative infrastructure and offerings. Leveraging blockchain technology, it provides users with an engaging and rewarding gaming experience.
Social Links
Medium: https://medium.com/@nakamotogames
Twitter: https://twitter.com/NakamotoGames