To harness the potential of Web3, the entertainment industry has invented the term "GameFi," which encompasses both the gaming and financial sectors. GameFi is a platform allowing players and developers to earn cryptocurrency and non-fungible token (NFT) value via their contributions to the platform. Metaverses are often used as the setting for these kinds of games.
For those interested in interacting with other players and developers, GameFi provides a decentralized environment to do so. Makers are given carte blanche to invent compelling games and interaction systems, and players happily participate. Robust economic models dubbed tokenomics redistribute the value produced in the form of "in-game tokens" and NFTs among the many parties involved.
To access the platform, a player must first purchase an NFT, then play the game to earn gaming tokens as a reward. It is possible to trade these game tokens for Bitcoin (BTC), Ethereum (ETH), fiat cash, or stablecoins. A trustworthy service, such as Pattern Trader or Coinbase, should always be used. After being improved, these NFTs might fetch a greater price on NFT exchanges.
In this piece, we'll go further into the role that major players in the GameFi ecosystem play, as well as the value they bring to the table.
Investors In GameFi
Those that are interested in GameFi might benefit from learning about the ecosystem as a whole. Even though they may perform several roles, many of these individuals see their primary purpose in life as being a specific one.
Gaming Companies
Where do we begin with GameFi, and what do we need to accomplish? Games. To put it simply, gaming studios make games. Developers utilize game engines like Unity or Unreal to bring the ideas of designers and artists for the user experience to life on screen.
Related: Metarollers Launches Exclusive Crypto Features the Benefit the GameFi Environment
Metaverse
Video games may be released to the public as either independent applications or metaverse components. Metaverses are online virtual communities where users may interact with one another in a variety of ways, including via the sharing of interests, participation in shared activities, and the purchase of virtual goods. If GameFi is serious about keeping its users around, it has to build its platforms into a metaverse.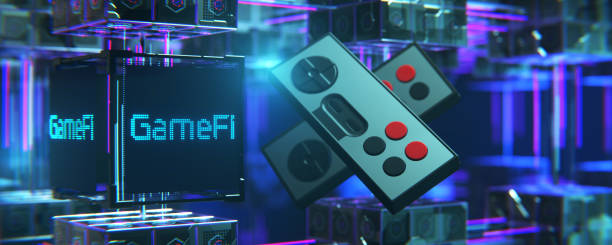 Guilds For Gamers
Distribution channels are essential to the success of almost every strategy for selling directly to consumers. Groups of gamers working together online constitute the backbone of the GameFi distribution system.
NFT Rental Services
Guilds stockpile NFTs, then lease them out to academics. However, this renting process may be automated and made available as a SaaS for games that, in turn, can provide renting to their NFT holders. Some businesses are making it a priority to develop this SaaS capacity.
Game Industry
Over the last year, a plethora of GameFi platforms has emerged, necessitating aggregation and curation services for gamers to sort through and choose the finest possible gaming opportunities. Digital game stores investigate the market, test several titles, and then showcase just the very best.
Games Launchers
Fresh GameFi systems may get their start and prosper with the support of launch facilities. Projects in GameFi are selected according to predetermined criteria and given resources to help them plan and carry out their plans. GameFi companies may get suitable investors with the help of launchpads.
Finishing Up
Several entities and their roles inside the GameFi network were described. The rapid development of this field guarantees the imminent appearance of either new models or variants of existing ones. Players interested in GameFi are already looking at new applications.