Crypto can be a very risky field. Since it's based online, expect that you're automatically tied to cyber risks, such as hacking threats and attacks, security breaches, and fraud. However, even with all the cons, we can't really deny that it's also one of the highest-yielding industries in financing.
The only thing that you can do is to take security measures. There are many tools that can help you with this, but one of the most necessary is a wallet. This will keep all your assets safe and managed, even if you use only one platform.
This is where the new DeFi Wallet of Crypto.com comes in. So, what is it, and how can it help you? This is what we're going to talk about in the following sections.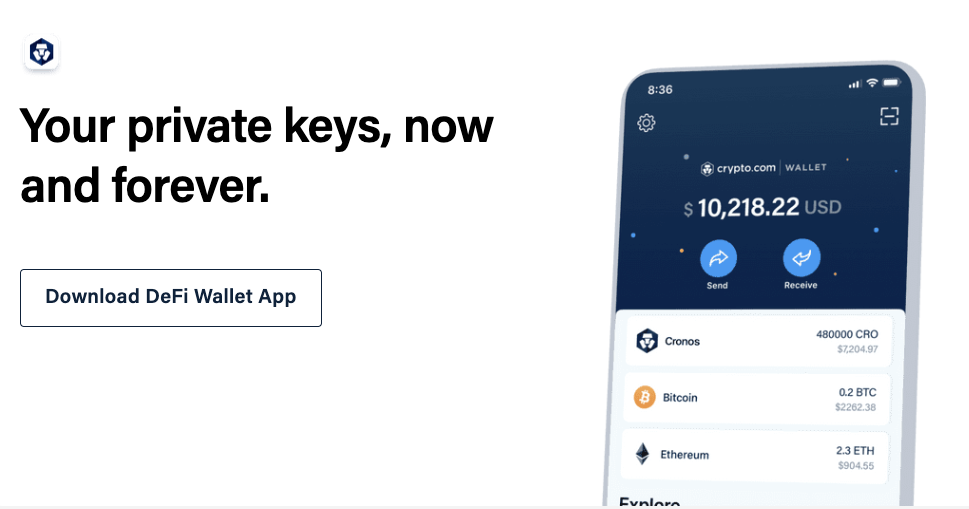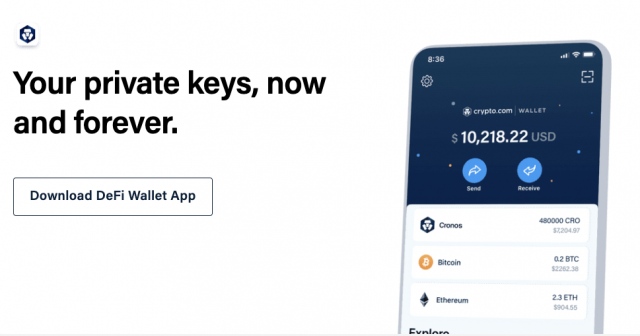 About Crypto.com
First, let us give you a background of Crypto.com, the developer of the DeFi Wallet. Crypto.com is a cryptocurrency-based platform offering a series of related products and services. It was founded back in 2016 and was since then based in Hongkong.
However, the availability of its offers has worldwide coverage, which means that accessibility is far from lacking. The main goal of Crypto.com is to allow everyone to easily have access to cryptocurrency, just like how one can access their wallets. Through their products, they aim to contribute to the continuously evolving crypto field and eventually transition it with a more advanced system.
What is the Crypto.com DeFi Wallet?
The Crypto.com DeFi Wallet is a non-custodial wallet reserved for cryptocurrency assets. It's powered by a general-purpose system, which means that it has versatile functions. Moreover, it serves as a multi-coin wallet. It will let you store Bitcoins, Ethereum, Ripples, etc., all in only one place.
The DeFi Wallet comes in the form of a mobile application. It is compatible with both Android and iOS processors, so it's just right to conclude that any crypto holder can get a hold of this platform. We will discuss more this in the following section, but, in a nutshell, you can expect the wallet to be compatible with trading, coin management, receives, transfers, and more.
Features of the Crypto.com DeFi Wallet
Previously, we talked about how versatile the DeFi Wallet from Crypto.com is. However, what exactly are the features that you can expect from it? What can you do with it? Upon opening the wallet, there are three main tabs that you will see. One is for coin or finance management, the second one is for trading, and the last one is reserved for coin-earning opportunities.
The management tab serves as the main wallet function. It will display your total balance and the specific coins it came from. There is also space reserved for the "Ethereum Gas Meter," whose main function is to give you an overview of the coin's current market state and predictions.
Moving on, the trading tab will allow multiple crypto holders to swap each other's coins, specifically ETH and ERC20. This is a built-in feature, so you may want to check compatibility before wrapping up transactions with others.
The last tab you can interact with on the UI is for earning opportunities. Here, you will be presented with several passive programs that will allow you to almost instantly earn crypto coins. Other features that you can expect will revolve around security. These include Biometric Authentication, 2- Factor Authentication, and Secure Enclave.
Pros and Cons of the DeFi Wallet by Crypto.com
This section will talk about the pros and cons of the Crypto.com DeFi Wallet. First, below are the pros: Most cryptocurrency coins are already supported Have an organized wallet management system Offers highly advanced security features
Comes with earning opportunities Works with a non-custodial system that assures secure access to private keys For the cons, refer to the following list: The swap feature or trading market is limited Some features may be unavailable in other countries.
Overall, the DeFi Wallet at hand is a functional platform that offers a vast set of cryptocurrency-related features. Still, it's safe to say that this can be one of the most helpful tools around.
Summary
The new DeFi wallet from Crypto.com is an all-in-one platform where you can store your cryptocurrency assets, send and receive coins, earn, and even swap coins.
It will act both as secure storage and a minimarket, all in one. You'll also find that the DeFi wallet being non-custodial is a big advantage since it will suit general cryptorelated purposes. So far, there are mostly positive reviews about the efficiency and safety of Crypto.com DeFi Wallet.
However, the question as to whether this is worth using or not will all depend on your preference and needs. Rest assured that it will be a good addition to your crypto journey either way, though.