Prepare for Liftoff as Optimus AI Rockets to New Heights of Meme Token Success!
Tauranga, New Zealand,  In a remarkable turn of events, the cryptocurrency world is buzzing with excitement as the revolutionary meme token, Optimus AI, announces its groundbreaking collaboration with Mission Helios and its already established contractual agreement with it's official launch provider. Which will be minting the worlds first satellite imagery NFTs off the Lizzie-sat which will be deployed via Space-X in Q3, 2023.  Buckle up, fellow crypto enthusiasts, because Optimus AI is all set to embark on a cosmic journey to outer space, Elon's robot Optimus beats mans best friend in a race to space, leaving the mighty Doge in its dust!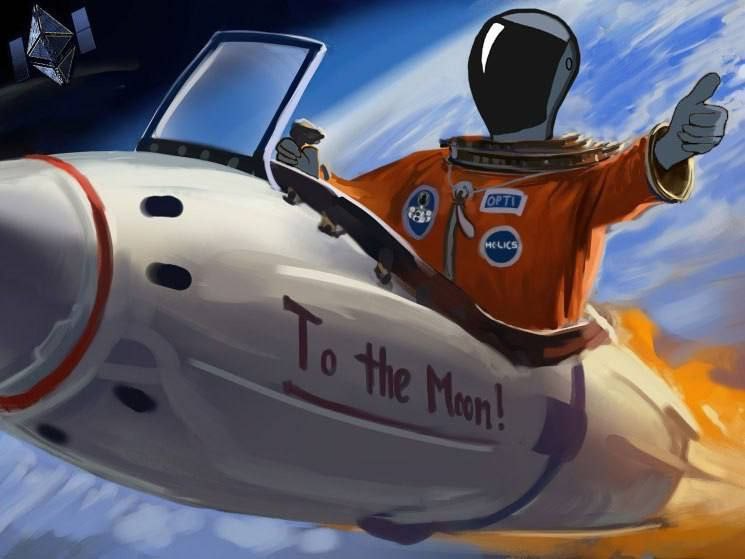 While Dogecoin managed to win over a multitude of followers with its affable Shiba Inu mascot and the power of internet memes, Optimus is demonstrating that it's far from just another face in the crowd. This underdog isn't merely racing against Doge; it's challenging the very perception of what a meme token can accomplish and sparking the imagination of investors worldwide.
Stepping up the competition, Optimus AI, in collaboration with Mission Helios , is all set to take the idea of meme tokens where none have ventured before: outer space. The mission? Minting the world's first satellite imagery NFTs . This isn't just a symbolic gesture; it's a pioneering step in the blockchain world that adds tangible value and novelty to the Optimus AI project.
Community members are eagerly awaiting the launch, the anticipation palpable with each passing day. Optimus AI, in its audacious attempt to outshine Doge, has become a beacon for those seeking an adrenaline-fueled journey. As the countdown continues, the crypto world is left to wonder if Optimus AI will indeed become the first meme token to reach orbit, ultimately reshaping the future of meme tokens forever. Stay tuned!
Join the community.
Linktree: https://linktr.ee/optimusai
About Optimus AI
Optimus AI is a pioneering project at the intersection of space exploration and Web3 technology. With cutting-edge satellite imaging technology, Optimus AI aims to capture high-resolution imagery of Earth and beyond, creating unique and valuable NFT collections. Supported by the Optimus Vision Fund, Optimus AI is dedicated to pushing the boundaries of innovation and empowering the Web3 community.
Website | Twitter | Telegram | Medium | Discord