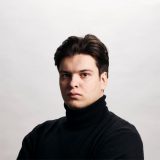 Digital technology has been dominating our lives since the start of the 21st century. But in the aftermath of the COVID-19 pandemic, it feels as if many of us are nothing without their laptops and phones.
Even though many young people, especially Generation Z, seem to be very well versed when it comes to using technology, a number of them are lacking vital tech skills that could eventually help them move forward in the professional world.
As technology continues to evolve, more and more job opportunities require employees to have a sound understanding of tech. Thus, young people who develop their tech skills are in a better position to find employment opportunities in various fields stemming from the more traditional tech-focused like IT and engineering to journalism. 
In addition, a good knowledge of technology can help young people enhance their academic performance and opens the door for young people to step into entrepreneurship opportunities.
So here are nine easy ways with which young people can develop their tech skills.   
1.      Self-study
It is important that young people emphasize independent learning beyond formal education. It is true that practice makes perfect and without sufficient practice one will never be able to perfect their skills.
If a young person would like to develop their tech skills through self-study, but they feel like they lack the motivation, they can get enrolled in online courses that utilize free or affordable platforms for learning.
Getting involved in DIY projects that will force young people to build or modify gadgets to learn hands-on skills can also be a great way to help them improve their tech skills.
In addition, young people can also follow tech influencers to look out for current trends and useful resources in the industry.
2. Gamification
Gamification entails the use of game mechanisms in non-game contexts to increase user engagement and motivation. By using gamification, young people can develop their tech skills in a very fun and interactive way, which can help them retain knowledge more effectively.  
Gamified coding challenges, for example, can teach young people how to program by presenting them with progressively more difficult tasks to complete, rewarding them for their progress and providing instant feedback on their performance.
In addition, gamification can also help young people develop their tech skills by providing them with opportunities for collaboration and competition. Such gamified learning environments can also foster a sense of community and encourage young people to work together to solve problems and achieve goals.
3.      Hackathons
Hackathons can be an excellent way for young people to develop their tech skills in a hands-on, collaborative and challenging environment.
Such events have become increasingly popular in the tech industry and can provide young people with an opportunity to compete in coding events.
Hackathons can also help young people develop their communication and teamwork skills. Young people can also learn from their team members' diverse perspectives, which can lead to creative solutions to complex problems.
Moreover, hackathons are great events for building connections in the tech industry.
4.      Mentorship
Mentors can provide guidance, support and advice to young people as they learn about new technologies and explore potential career paths in the tech industry.
One of the primary benefits of joining a mentorship scheme is that it can provide young people with an experienced guide who can offer advice and support as they strive to develop their tech skills. A mentor can provide young people with insights into the tech industry, help them set goals and objectives, and provide feedback on their progress. This support can be especially valuable for young people who are just starting to explore the tech industry and need guidance on how to navigate its complexities.
5.      VR/AR experiences
Virtual Reality (VR) and Augmented Reality (AR) experiences can provide young people with an immersive and interactive environment that can help them learn new skills and apply them to real-world scenarios.
When it comes to learning something new, there is nothing better than learning a skill through practice. This is where VR/AR experiences come in handy as they let young people interact with technology in a way that is not possible in a traditional classroom setting.
6.      Contribute to projects for real-world experience
Of course, another great way young people can improve their tech skills is by contributing to real-world projects. Contributing to projects gives young people the opportunity to apply their skills and knowledge to real-world scenarios, helping them develop practical skills and gain experience working in a professional environment.
In addition, by getting involved in real-world experiences, young people are putting themselves out there, giving them more opportunities to network with experienced professionals in the tech industry.
7.      Attend tech camps and workshops
In addition, young people can also attend tech camps and workshops that can help them develop their tech skills. Such programs expose participants to new technologies and techniques, helping them build a solid foundation in tech that can serve them well throughout their lives.
In addition, such programs often feature guest speakers, demonstrations, and hands-on learning opportunities that introduce participants to emerging technologies and cutting-edge techniques. By being exposed to these new ideas and technologies, young people can broaden their understanding of the tech industry and develop a deeper appreciation for its potential impact.
8.      Volunteer or join an internship
It goes without saying, but volunteering at a tech-focused company or joining an internship opportunity will be one of the most beneficial ways in helping young people improve their tech skills.
Apart from allowing young people to network, challenge themselves in a real-life environment and better their skills, a volunteer or internship opportunity may always turn into a full-time job, helping young people pave their way in their future careers.
9.      Access tools and communities for projects
A great community workshop young people can be involved in include maker spaces and FabLabs which offer access to a wide range of tools, equipment and resources for those interested in developing their tech skills. These spaces are designed to provide hands-on learning opportunities and foster creativity, innovation, and problem-solving skills.
Overall, there are plenty of opportunities young people can get involved in to develop their tech skills including joining hackathons, workshops and tech camps, enrolling in classes and volunteering or interning at tech-focused firms. I started my journey in the tech industry at 13, when I decided I wanted to learn how to code. I started by trying to code some random websites for fun and at 16 years old I joined an Italian company called Soluzioni Futura as a developer and have never look