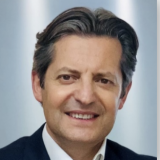 The SEC's move to undermine the progress of the United States' digital asset industry by suing Kraken and forbidding firms from offering staking-as-a-service.
Gary Gensler and the #SEC once again moved to undermine the progress of the United States' digital asset industry by suing #Kraken and forbidding firms from offering staking-as-a-service. Although common sense seems increasingly less common there and repressive policies increasingly prevailing, at least one SEC commissioner vehemently opposes the recent ruling and the commission's recent hostile regulatory approach.
Hester Pierce, a SEC Commissioner, "disagrees and therefore dissents" on the SEC's claims that shutting down Kraken's staking service was "a win for investors". She condemned her colleagues, writing "…a paternalistic and lazy regulator settles on a solution like the one in this settlement: do not initiate a public process to develop a workable registration process that provides valuable information to investors, just shut it down".
Part of Pierce's frustration is shared by many in the digital asset industry; "In the current climate, crypto-related offerings are not making it through the SEC's registration pipeline". Gensler and the SEC seem to contradict past statements; criticising crypto firms for not registering, whilst denying clear guidance and routinely rejecting every registration or application that comes in; how many #BTC spot ETF applications have been denied by the SEC after pushing back rulings to the final possible deadline? Dare we say, all of them.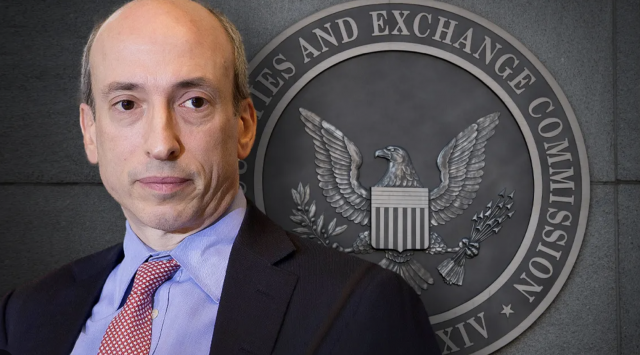 When the SEC recently sued Gemini over its Earn program, this took place (according to co-founder Tyler Winklevoss) after 17 months of discussions with Gemini, during which "They never raised the prospect of any enforcement action until AFTER Genesis paused withdrawals on November 16th". Even the largest, most well-capitalised industry firms face a year and a half of stalling from the SEC, before denial and/or censure at the first sign of bearish performance.
Additionally, it's counterintuitive to take such a draconian stance against Proof-of-Stake protocols, particularly when Ethereum's switch to POS last year reduced the blockchain's carbon footprint by 99.9%. Banning staking as a service raises the barrier of entry to staking considerably, denying investors the chance to contribute to the security of blockchain network (which, in fact, might be part of hidden regulatory agenda).
Pierce laments that "Using enforcement actions to tell people what the law is in an emerging industry is not an efficient or fair way of regulating". Very true, and if the SEC continues to favour regulation by enforcement action, they risk regulating investors out of a new form of investment returns. All under the guise of "protecting" them.
Anatoly is an investment professional with 27 years of experience in investment management and private equity. Prior to co-founding Nickel Digital in 2019, Anatoly was with investment management divisions of Goldman Sachs and JPMorgan in London dealing with asset allocation and portfolio construction. 
About the Author:
Anatoly earned an MA degree in International Business from the University of National and World Economy in Sofia, Bulgaria and an Executive MBA degree from the University of Oxford in 2009. 
He returned to Oxford in 2018 to be among the first cohort of global investment professionals to graduate from Oxford Blockchain Strategy Programme, which ultimately led to co-founding of Nickel Digital. 
Nickel Digital is a London-based, regulated crypto hedge fund, running a suite of market-neutral and multi-manager strategies, providing efficient and secure access to digital asset markets for institutional investors. 
Over the years, Nickel's risk-adjusted performance has been recognised by a few industry awards, including EuroHedge 2020 Emerging Manager award, HFM 2021 European Quant Performance award, HedgeWeek's 2022 European Digital Assets awards, and PAN Finance 2022 award.