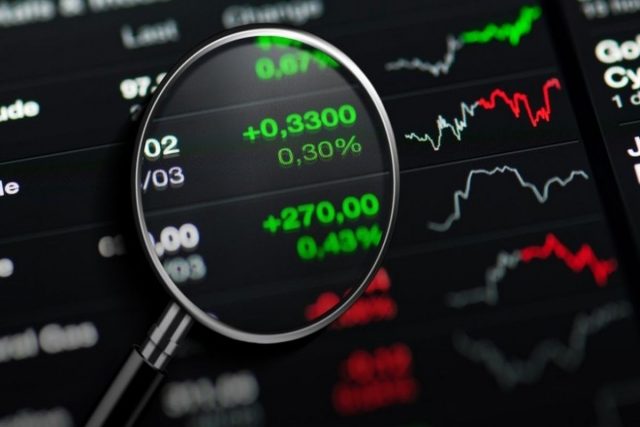 Olympus4X is a reputable broker offering multiple products and access to many markets with unique trading features and tools. Here is the broker's review.
QUICK NOTES
Account Minimum: $0
Trading Products: Stocks, bonds, futures, crypto, forex, and ETFs.
Fees $ Commissions: Low trading fees, no withdrawal fees, no inactivity fees
Olympus4X Summary
Olympus4X is among the leading brokers offering the lowest trading fees in all asset classes. The platform supports diversified trading through a wide range of products and provides access to the global market. Some of the main features of the broker include;
Fast and Free Account Opening
To use the Olympus4X, you first need to open an account. The account opening process is simple, digital, and fast. The platform provides different trading accounts, including primary, active, and day trader accounts. While trading fees are the same across all account types,
different account types have unique features. For example, while you can buy on margin with the active, the trader, and the day trader accounts, you cannot do the same with the primary account.
The broker doesn't charge an account opening fee. What's more, there is no minimum deposit requirement. And this means you can open an account and start trading with as little money as you have. There is also no maximum deposit, which provides an ideal chance to decide how much you want to invest from the start.
Product Mix
Olympus4X offers at least seven asset classes, including stocks, forex, ETFs, options, bonds, crypto, and futures. The broker has access to over 30 stock exchanges and more than 4,800 ETFs. The platform also offers trade in multiple cryptocurrencies, including main ones like Ethereum and Bitcoin. Such a diverse product mix makes the broker good in providing traders with trading options.
Market Access
Olympus4X has access to over 90 countries. And this means that the platform provides a trader with greater market access. Accessing 90 countries is not common among competitors. Therefore, in terms of market access, the broker ranks higher. With such high market accessibility, the platform has numerous trading activities and opportunities. You can trade any second you like because of the increased trading activity.
Efficient Payment Processing
Olympus4X has an efficient payment processing system. The process is fast and transparent, whether it is during depositing, trading, or withdrawing. Although the broker does not support credit/debit cards, the bank transfer option is free and efficient. You can deposit and withdraw for free using the bank transfer option. Finally, the platform supports multiple base currencies.
Olympus4X Pros and Cons
The pros and cons of the broker are listed below.
Pros
● Global market access
● Diverse product mix
● Low-cost trading
● Open and transparent
● User-friendly
Cons
● Does not support credit/debit card
● Not available in some countries
 Olympus4X Trading Platforms
Olympus4X offers a primary web trading platform that is easy to use and user-friendly. The platform's impressive design catches your eyes and makes you want to stay glued to the screen. It also has clearly organized links that make navigating through and finding whatever you want easy. However, it has limited customizability. The mobile trading platform also has a basic design for ease of use and user-friendliness. Unlike the web trading platform, the mobile trading platform allows customizability. All platforms come with practical search functions that make it even easier to locate items.
Olympus4X Customer Service
Olympus4X provides customer support through phone calls or email. There are no live chats or 24/7 support. However, you can contact customer support in over 15 languages. Overall, customer support on the platform is average. You get fast and relevant responses via email and phone. But you may have to wait until regular working hours to get such support via chat.
 Olympus4X Final Word
Overall, Olympus4X is a good place for beginners. It provides essential trading support and elements with low costs. However, it may not be the best trading platform for experienced traders. The platform has crucial web and mobile trading platforms with limited functionalities. The customer service also needs some upgrading. Nevertheless, you can make money trading or investing with this broker. Also, please get in touch with this broker for more information or guidelines on ways to boost your earnings.
Disclaimer: This is sponsored marketing content.