Nine Questions: One-on-One Ido Sadeh Man
The Crypto-space has had many problems. These problems are being addressed as new solutions are introduced. Saga Monetary Technologies is one such solution. E-Crypto News had the opportunity of interacting with Ido Sadeh Man who is the Founder, Chairman, and Foundation Council President at Saga Monetary Technologies. Here is what he had to say.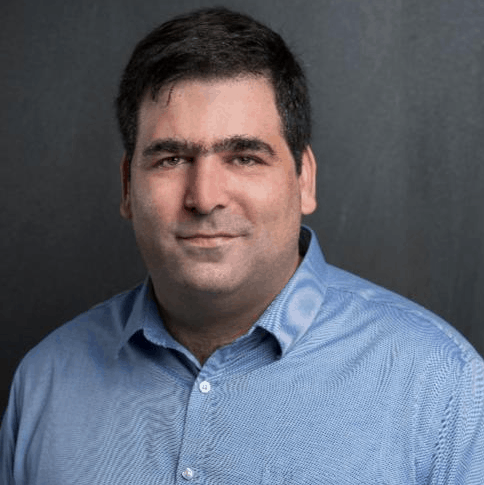 1. Do you think that private organizations can do a better job of issuing digital currencies?
In short: no.
If Private organizations are defined as corporates that are, by their nature, accountable to shareholders. To me, there is a foundational and irreconcilable misalignment of their incentives and rightful ability to issue and manage a currency.
But I believe, as opposed to the relativity of what a "better job" looks like, we should consider the job itself: why is currency evolving? State-issued currency is broadly designed to serve the interest of state citizens.
But this means state currency is subject to the ruling government's agenda – both implicitly, through international policies impacting exchange value, for example, and explicitly, through monetary policy. And since this currency is aimed at preserving national interests, it does not fit the needs of the global economy.
So currency needs to evolve into something not subject to any agenda – governmental or shareholder. In my mind, a democratic, non-private currency is the solution. And, to meet the needs of the modern citizen, it must be global by design.
The organization who will do the better job of issuance will be the one who understands the magnitude, and real necessities, of the job itself and is designed accordingly – to allow the true representation of currency holders and most importantly – their sovereignty.
2. In your opinion, what do you think is hindering governments from going fully digital when it comes to the issuance of currencies?
When it comes to tokenizing their currencies, I believe governments are hindered by the very architecture of their currencies. The true value of blockchain is demonstrated best in a decentralized structure and gives us not only the clear opportunity – but the legitimate tools – to reimagine the architecture of money.
The Central Bank Digital Currencies we are hearing of are not incorporating digitally-enabled decentralization: I don't believe any of these banks are looking to substitute their monetary policy committee with a decentralized consensus protocol to determine interest rates.
They are designing these tokenized currencies to slot into the extant two-tier banking system, which raises questions: who will the custodian of the CBDC be?
Will citizens of the state be able to open accounts with the central bank, to access the advantages of digital currency? What does this mean for interest? What does this mean for retail banking?
What I think will be hindering any government trying to digitally tokenize its currency is the premise of it being a national authority, entrenched in a two-tier banking system which has not been updated in line with the potential applications of available technology.
3. What advantages do decentralized ledger technologies (DLTs) such as blockchain technology offers over legacy systems?
The idea that Blockchain, in and for itself will be better than legacy systems is misleading. As a matter of fact, in terms of scalability, efficiency, and cost, 40 years old centralized technologies are better performing than any permissionless blockchain out there.
The sensible adoption of blockchain over legacy technology can only be a result of a structural and conceptual change – if it is to have true merit. DLT and blockchain have the ability to democratize decision-making on a global scale. The most advantageous applications will be those which seek to unlock this potential.
4. Why are certain cryptocurrency projects such as Facebook's Libra receiving so much opposition?
Cryptocurrency projects originated by private companies are facing opposition because there are vital questions we must ask about who can legitimately issue and maintain a currency.
Projects such as Libra are seeking a way to bridge the gap between the crypto universe and mainstream financial services. But to do this, any potential issuer must demonstrate their legitimacy – this is the only way to build trust.
I think it is perhaps less opposition, and more suspicion: trust is foundational to any cryptocurrency gaining traction with mainstream users. Building trust will obviate this suspicion – which is driving these challenges – over time.
We cannot change the face of the world's currencies overnight – and those who seem to claim they will, are those who will arouse the most suspicion.
5. Do you think that Libra can ever be truly decentralized?
With any cryptocurrency project and the question of its eventual decentralization, we have to pay attention to the human element. The technology is there to decentralize. But it's not about capability – it's about willingness. To phrase it philosophically: do we think that power will concede power?
History has shown us consistently that this is rarely the case. What incentive does a centralized organization have to decentralize, and to relinquish decision-making power?
But, of course, the technology is capable of decentralization. Instead of asking 'can these projects ever be truly decentralized', it is my belief that these projects should be borne of decentralization. It should be written into technology's protocol.
Progressive decentralization of technologies serving such a function as important as money should not be left to the benevolence of whoever is holding power. If decentralization is truly the end goal, it should be built-in from the start.
At the same time, Gradual decentralization makes a lot of sense, allowing the community to mature and evolve before it carries the burden of governance – in these cases, the decentralization process needs to be set up in advance by the protocol in a way that cannot be overridden by the temporary entities in power.
6. How did you get started with decentralized ledger technologies (DLT) and blockchain technology?
Accidentally! Having led a startup company for just over a decade, I was about to leave the startup space to go back into academia and study political science. While phasing out of my role in Venture Capital, I offered to write an investment thesis on new blockchain technology.
At the start of my research, I noticed a significant overlap between blockchain and elements of political science – the closer I got to the blockchain, the more evident it became that it is a political and governance technology.
The potential was clear: blockchain can disrupt how power is organized in the world for the better, and address a number of the pain points we are facing as global citizens transacting in state-centered social reality.
7. What do you think is hindering the mass adoption of cryptocurrencies? What can be done to improve adoption rates?
I believe that much of the reluctance towards the adoption of cryptocurrencies has much to do with user experience. Blockchain technology is the engine; but you don't need to be a mechanic or an engineer to learn how to drive the car.
But if a driver tests a car where the apparatus is totally alien, they will not feel confident in using it – and likely retreat to what is familiar. We can not alienate the people we want to help.
Through onboarding, on-ramping, and off-ramping, there needs to be clarity and ease. Once we alleviate suspicion and confusion and make the process of buying and holding cryptocurrency accessible – then we can start building user trust. This is what will drive acceptability and adoption.
We must also look at how cryptocurrencies tie into traditional economies. Acceptability in this sphere adds to user trust. Of course, this relationship should be modeled and supported by thoughtful protocols to gradually incorporate cryptocurrencies into the national economy.
This is a concept which I'm sure would not be well received by some governments: but we consider reality. A number of states, their existing power structures, and financial systems, are failing to provide the security and stability that their citizens need. And in this case, we are already seeing
proof that in countries that are struggling with stability – such as Argentina, Brazil, South Africa, and Turkey – there are higher adoption rates of cryptocurrency. For many citizens, cryptocurrency is a safer, tangible alternative to their unstable national currency.
8. Where do you think the crypto-space will be in five years' time?
What the crypto-space looks like in five years' time hinges on if we, as the crypto-community, will rise to the challenge to provide a sound and safe alternative to currency.
On a personal level, I do not believe we are moving into an era of stability. As the saying goes, the only certainty is uncertainty – and we could feasibly see a paradigm shift in financial stability, power structures, and social contracts, within a five-year time frame.
While – as a citizen – I am concerned for this future, as an ardent believer in the world-changing potential of blockchain, I believe the uncertain times ahead create an opportunity for the crypto industry to demonstrate how its architectures can help to rebuild.
Any solutions we provide must be mature, sensible, and accountable – because we are talking about people's livelihoods, the money they use to power their lives. This cannot be a game between startup tech-heads.
If we are up to the challenge, I believe the crypto-space can have a part in healing many of the pain points that the world is facing and will face in years to come.
9. If you had three wishes for the blockchain space and a Genie that could make them come true what would they be?
1. Interdisciplinarity: Blockchain is not just about disrupting financial markets – it has the capability to update our entire social contract. But this requires lateral thought, a collaboration between experts spanning economics, governance, sociology, philosophy. By thinking bigger and working together, blockchain could change the world.
2. Coherence instead of tribalism: Most dialogue in the crypto space is hostile and divisive. There is already too much of that in the international arena, stoked by twitter and trade wars. If the blockchain space wants to be part of building a true solution, we must be able to think and speak and behave as a community.
3. My last wish would be that we, as a community, are up to the task ahead. We are going to have opportunities to shape how the financial world and the bedrock of its governance behaves. This will demand responsibility and accountability, and for us to take the long term view over the short-term opportunity. I hope that we are up to the task.