The entertainment industry has always accepted everything the web3 space has to offer. So much so that their web3 technologies are finding expression and space with entertainment.
From DAOs to metaverses to even NFTs the knowledge economy's next level of evolution has arrived without many even knowing about it.
A shift to user-generated content as decentralization takes center stage.
It's no longer business as usual giving the web3 industry the much-needed boost and popularity that forms a chunk of the road to adoption.
Crypto content TV Network NFTV is one such example.
We took a leap into the world of crypto, cartoons, and cannabis content streaming with Greg Cipes recently.
For those of you who don't know, Greg is the voice of Michelangelo in the Teenage Mutant Ninja Turtles, Beast Boy, and so many more cartoon characters!
So while you go through what Greg has to say, forget about Michelangelo's sassy quips and consider the impact of web3 streaming on adoption and the world.
We know we did…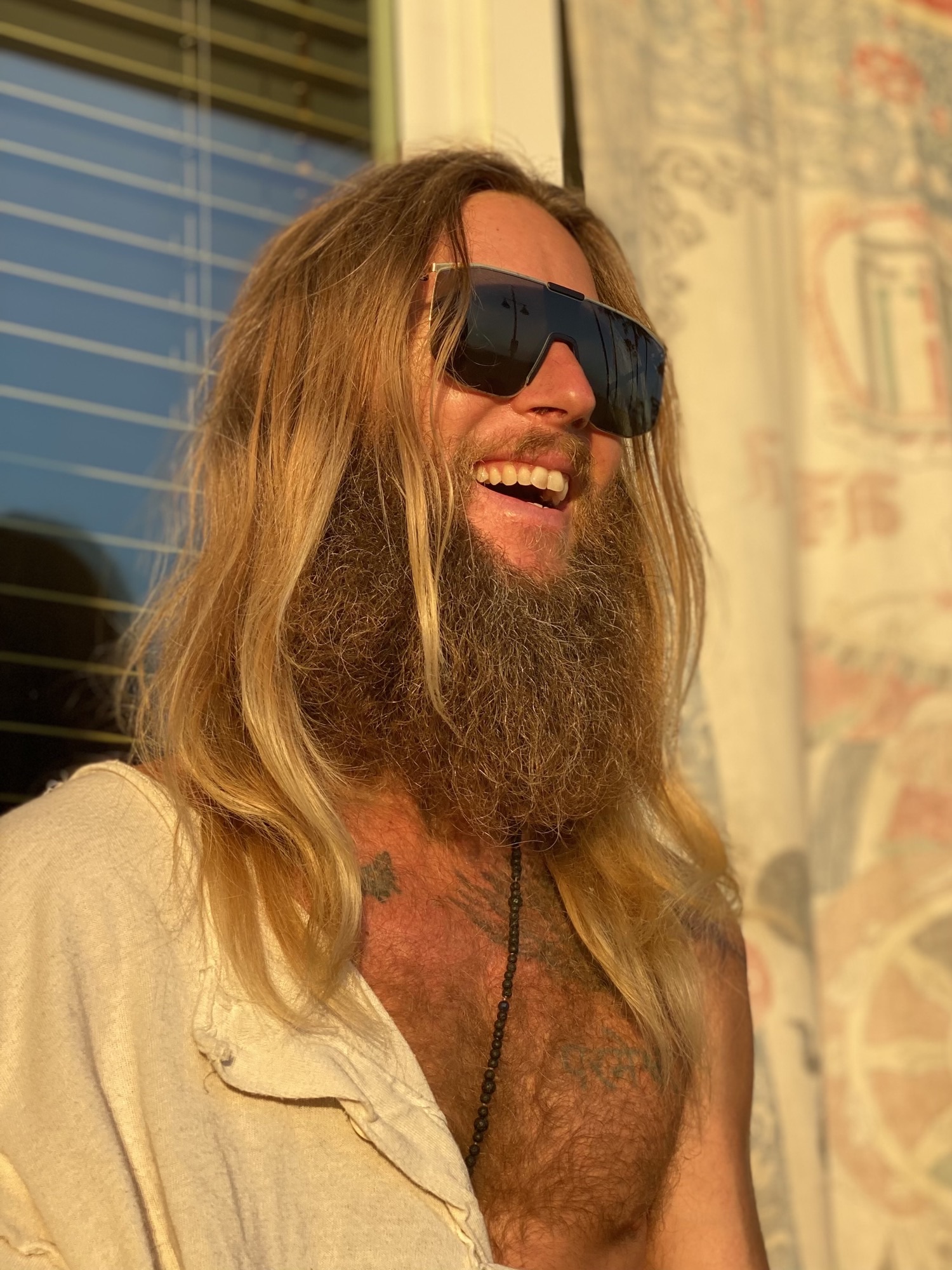 E-Crypto News:
How has your role as Michelangelo in the Teenage Mutant Ninja Turtles prepared you for your foray into the web3 industry?
Cartoons were the first iteration of the metaverse in a way.

I've had avatars like Michelangelo and Beast Boy represent me in different worlds throughout my career and have inspired me to be playful yet prepared me to be comfortable and empowered in Web3.
E-Crypto News:
Please, can you tell us about your new entertainment DAO?
NFTV is an uncensored TV Network created for the people, by the people.

The NFTV DAO creates the content, votes on the content that is programmed, and consumes the content created. NFTV is built out of my desire to change the world with entertainment and blockchain makes it possible.
E-Crypto News:
What led you to web3 technologies?
I have a vision to change the world through entertainment.

Based on my experience in cartoons and being a founding member of the BrightMoments DAO, alongside Seth Goldstein, I realized the power that Web3 and the blockchain can have in making a difference.

Web3 and the blockchain provide a level of transparency and empowerment for participants leading to more equitable governance.
E-Crypto News:
Why is your focus on crypto cartoons and cannabis?
Both crypto and cannabis are two of the most talked about topics in today's world, and cartoons, while they've been my career, are a source of entertainment for so many people

Crypto, cannabis and cartoons bring together three global communities that just fit together.
E-Crypto News:
What are the benefits of DAO membership?
By joining the NFTV DAO, you will able to submit content to the network, earn tokens for watching content, vote on future content and earn tokens for your content being selected to air.
E-Crypto News:
Can you tell us about your content contributors and how content contribution functions within the new DAO?
Content is contributed and chosen by DAO members.

The content ranges from music videos, news, cartoons and new NFT projects we've yet to see, it will continue to diversify as we grow.

Today, the content on the beta stream is mostly contributed by CryptoCitizens, BrightMoments DAO members, and a few early NFTV DAO members.
E-Crypto News:
What are the voting and governance rules of the DAO?
Everything for NFTV will be determined by the DAO.

As we're still in the early stages, the governance rules are still being determined, however, it is a fair process where one NFT is equal to one vote.
Related: DAO Creation: A Basic How To
E-Crypto News:
How will NFTV change entertainment?
NFTV empowers artists to work directly with their viewers because the content is selected by the people.

Additionally, every piece of content on NFTV is an NFT, which means every piece of content is owned by an individual – whether the creator or the consumer.

There is no TV network today where someone can buy and own the content.
E-Crypto News:
What are the various rules that enable fair play within the NFTV ecosystem?
The rules will be created by the NFTV DAO, so all participants have a say to make it fair where each token is worth one vote.

The token will be launching in the coming weeks and will be affordable and accessible to all.
E-Crypto News:
Are there any chances within the DAO for creators who have been having a hard time in getting their content out there before now?
That's the goal for NFTV – giving creators a platform to launch their content and connect with their viewers in a brand-new way.
E-Crypto News:
What is your muse?
My dog – Wingman G
Wingman G has inspired a new NFT project I'm launching: Dog Blessed.

Dog Blessed is an NFT that will help people pay adoption fees and dog food so that people can rescue dogs. It's a project I started in Venice Beach and will be launching as an NFT to help rescue dogs around the globe.

It will be one of the first shows on NFTV where you'll be able to learn more and participate in the project.
Related: From Footprint Analytics: Is Your NFT Purchase Protected by Law?
E-Crypto News:
Apart from the Michelangelo gig, what other roles have you played or voiced within the entertainment industry?
Animated:
Beast Boy in Teen Titans
Iron Fist from the Marvel Universe Kevin Levin from Ben Ten

General:
Dwight from Fast and Furious Chuck from the Middle
E-Crypto News:
Do you think the entertainment industry will bring about the mass adoption of cryptocurrencies and their allied technologies? Please, can you tell us the reasons for your answer?
Yes, it's the future especially for the entertainment industry as it creates a new level of connectivity than we've ever seen before, bringing creators and their fans closer together.
E-Crypto News:
How is content ownership governed and determined within NFTV?
Contributors are the owners of their content but everything from what's programmed on NFTV to governance is determined by the DAO.
E-Crypto News:
How are royalties determined and paid within the NFTV ecosystem?
The creator owns the NFT and the royalty is split between the content creator and NFTV.
E-Crypto News:
What is the ultimate mission and vision of NFTV?
The mission of NFTV is to be the first ever on chain TV network run by the people for the people.
E-Crypto News:
Are there any plans for onboarding Gen Z within the NFTV DAO?
Yes, we expect the majority of early adopters/DAO members to be GenZ NFT creators.
E-Crypto News:
What are the technologies (blockchains, tokens, and so on) that NFTV is based on and deploys?
We will be built on Ethereum, using the ERC-721 (NFT) for the membership card, and the ERC-20 is the standard for our token.
E-Crypto News:
Please, can you tell us about rewards, contests and other promotional activities and incentives within the NFTV ecosystem?
There are built-in opportunities that will enable creators to have access to producers and talent they may otherwise not have access to.

This will all be determined by the DAO.
E-Crypto News:
Where do you see NFTV DAO in the next decade?
NFTV will continue to grow organically as the first ever unchain community-based television network, run by the people for the people that love crypto, cannabis and cartoons!
E-Crypto News:
Do you have any funding goals and/or activities for NFTV DAO?
Entertain, Make a difference, and make a profit for the community so we can do it again and again.