Blockchain relays are a relatively unknown component of decentralized infrastructure within ecosystems.
Their importance, however, is critical to the functionality and security of the networks they serve.
Many of the failed hacking attempts within the cryptocurrency space were protected by these middleware products that keep blockchains running.
Rather than move into the "geek speak" of the middleware space, we reached out to Michael O'Rourke, who is CEO at Pocket Network for an in-depth understanding of what exactly blockchain relays are, how they work, and the role they play in ensuring cryptocurrency and DeFi ecosystems stay secure.
Here's the inside scoop!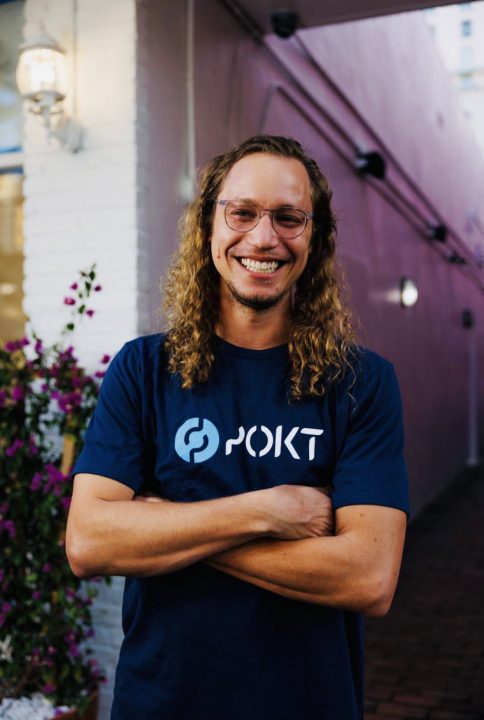 E-Crypto News:
What are the benefits of running decentralized infrastructure layers for blockchains?
Michael O'Rourke, CEO of Pocket Network: Decentralized infrastructure has lots of benefits over centralized alternatives. By decentralizing the RPC layer, dApps and end users can avoid single points of failure, and benefit from greater censorship-resistance, maximum uptime, and optimized quality of service thanks to a whole fleet of decentralized nodes that are constantly servicing data needs. Pocket's decentralized infrastructure also brings added privacy benefits that heavy-handed centralized alternatives cannot – it's infrastructure built with a "crypto ethos."
Related: What You Need to Know About the Blockchain
E-Crypto News:
What is the central concept behind the Pocket Network?
Michael O'Rourke:  The central concept behind Pocket Network is the incentivization of a globally distributed network of RPC nodes to service the data needs of the new Internet. Pocket provides unstoppable, reliable access to blockchain data.
E-Crypto News:
How do blockchain infrastructure layers get decentralized?
Michael O'Rourke: There are a couple of layers here. First, there is the network of node operators, which we decentralized with our tokenomic incentives. The next layer is the gateway into the network, which provides users and apps direct access to the decentralized network. At present, we have a monopoly on our gateway, but with the release of the next version of our protocol, v1, we'll be able to decentralize this access layer.
E-Crypto News:
Please, can you tell us more about Pocket DAO and how the organization works?
Michael O'Rourke: The Pocket DAO provides an avenue for contributors of all types to participate in the evolution of Pocket Network's ecosystem. The Pocket DAO currently has around 50 voters, each of whom have earned a vote through Pocket's innovative "proof of knowledge" or "proof of credentials" approach (rather than a "pay to play" model). Prospective voters can choose a number of paths to earn a vote, including App Developers, Node Runners, Community Shepherd, and Governors/Contributors paths. The Pocket DAO forum is also open even for non-voters to comment and participate, allowing any interested stakeholders to weigh in on the most important conversations around tokenomics, protocol updates, parameter adjustments, and more.
E-Crypto News:
What are the membership benefits for those who want to join the DAO?
Michael O'Rourke: The key benefit to joining and participating in the DAO is to have an active say in the decisions that will have the greatest impact on the evolution of Pocket Network and its ecosystem. Voters and participants in the forum have regularly "made a name for themselves" by continuously contributing quality insights and having a hand in key proposals that have REAL impact.
Related: DAO Creation: A Basic How To
E-Crypto News:
How does governance work within the DAO itself?
Michael O'Rourke: Anyone interested in earning a vote can choose the path that makes the most sense for them, complete the appropriate tasks and onboarding processes, get verified and claim a vote, and then vote in the governance dashboard by connecting a wallet.
E-Crypto News:
What networks does Pocket support?
Michael O'Rourke: Pocket supports a wealth of blockchains, from Layer 1s, to Layer 2s, to subnets, parachains, testnets, archivals, and so on. The full list is on our Supported Blockchains page. Some of our Top 10 largest sources of data relays include Ethereum, Polygon, Gnosis – xDai, DFKchain, BSC, FUSE, Harmony, Optimism, Fantom, and Avalanche.
E-Crypto News:
How can developers integrate Pocket functionality into their Dapps? What are the benefits?
Michael O'Rourke: Developers can mint Pocket endpoints for their dApps in minutes via the Pocket Portal, our gateway to decentralized RPC service. The benefits include greater censorship resistance, maximum uptime, optimized quality of service, a focus on privacy, and in general the ability to build a dApp with decentralization built into the core.
E-Crypto News:
How can services like Pocket prevent another market meltdown?
Macro market conditions are beyond Pocket's control.
E-Crypto News:
What steps has the development team taken to maintain security and privacy within the Pocket ecosystem?
Pocket focuses on transparency with all of its privacy practices. For example, in response to the recent attention on RPC logging practices, we've confirmed that we do NOT collect users' IP addresses, request origin, or request data as part of our service. Any other basic logging data collected is necessary to operating our service and is strictly used internally, and NEVER sold to third parties. Privacy practices like these translate into improved security.
E-Crypto News:
How exactly does the Pocket Network run as a middleware protocol?
Pocket Network is middleware by definition – we sit in the middle of apps/end users requesting data and nodes fetching and processing that data.
E-Crypto News:
Please, can you tell us about the POKT token?
The POKT token is awarded to our decentralized network of node runners as an incentive for servicing blockchain data needs for dApps and end users. Pocket will also move further towards a "stake for service" model as well, where the POKT token can be staked on behalf of dApps in order to earn throughput for servicing their data relay needs. This will fully unlock the two-sided utility of the POKT token.
E-Crypto News:
What benefits do stakers of the POKT gain from their activities?
Stakers are able to earn POKT rewards for the data relays that their nodes service, and will be able to secure throughput for service as well (on the dApp side).
E-Crypto News:
What benefits do node operators gain from integrating with the Pocket Network?
Node operators earn POKT for servicing data relays, and participate in securing the network and validating blocks (if a node is large enough to fall into the Validator tier).
E-Crypto News:
What roles are middleware operators like the Pocket Network playing in ensuring the adoption of cryptocurrencies and their supported technologies?
Pocket offers a more "crypto native" solution to servicing the blockchain data needs of Web3. By offering all the benefits of decentralization directly through Pocket's protocol, dApps are able to secure maximum uptime and high-quality performance, which in turn helps with growing adoption and transitioning the space to effective crypto-focused solutions.
Related: The Unique Thing about Crypto and the Blockchain:
E-Crypto News:
Please, can you tell us about your investment partners? How has the journey been so far?
We've had an evolution of capital market participants that range from early-stage VCs, liquid token funds, and even institutional funds. Like most things, the 80/20 rule applies where most of the value-add comes from a few supporters who are very aligned with the Pocket Network ethos and value proposition. As a result, they're helping with BD intros, organizing partnerships, and evangelizing Pocket as valuable infrastructure that their portfolio companies should consider.
E-Crypto News:
How critical will middleware infrastructure providers be to trustless centralized exchanges?
Trustless centralized exchanges cannot exist, just like a trustless centralized bank cannot exist. Decentralization is a fundamental part of Pocket's mission.
E-Crypto News:
What is the Non-custodial reward system? How does it work?
As third-party node hosting is common, there has arisen a need to have the recipient wallet for rewards not be on the same server as the node. Non-custodial staking allows for this scenario. All you need to specify is the wallet ("output") address, which is denoted when staking the node. The wallet can reside off the server. Another benefit to non-custodial staking is the ability to pool rewards into a single account. Since each node has to have a distinct operator account, this would previously have resulted in rewards being split across multiple wallets, which is inconvenient for a node runner with many nodes.
E-Crypto News:
How can members of the Web3 community get involved with the Pocket Network?
Our Discord is a great place to dive deeper into our ecosystem and get more involved. We have channels dedicated specifically to node runners, app developers, governance, and more. You can also keep up with our latest news and developments via our Twitter. And, of course, we invite the broader Web3 community to get involved in the Pocket DAO through our forum.
E-Crypto News:
How can the centralization of blockchain middleware applications be prevented? 
This can be prevented by using incentives (like tokens) to properly decentralize all layers of middleware.
About Michael O'Rourke
Michael is a self-taught IOS and Solidity developer who previously owned and operated a blockchain development agency before identifying the need for decentralized infrastructure in 2016 and beginning to build what is now Pocket Network. Michael was also on the ground level of Tampa Bay's largest Bitcoin/Crypto meetup and consultancy, Blockspaces, with a focus on teaching developers Solidity.