Duke University became the first university in the United States to offer certificates as Non-Fungible Tokens or NFTs.
After completion of a series of courses on blockchain fundamentals offered on Coursera, students receive digital certificates in NFTs. We reached out to Jimmie Lenz, who is the Director of Fintech Learning Programs at Duke. Here is what he had to say.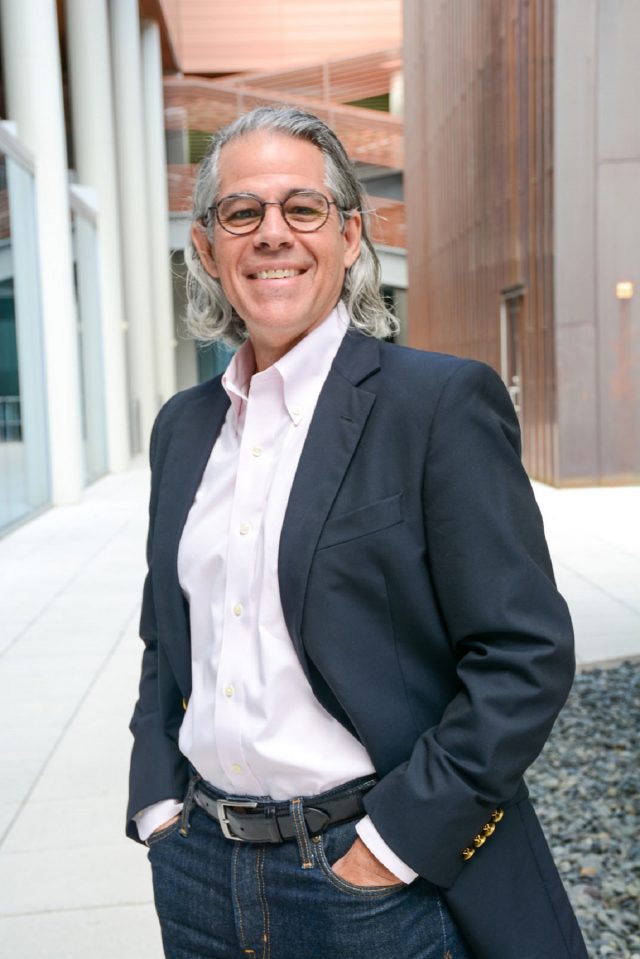 E-Crypto News:
What inspired the decision to give certificates as NFTs to Coursera students?
I'm teaching blockchain, if I can't actually consider it as a problem solution and apply it to solve those problems that seems like a pretty significant shortcoming.

Besides, I really like to build things, using a new technology to create a solution to a real issue, it really doesn't get much better than that.
E-Crypto News:
Please, can you give us more details about the decision?
Sure, all types of students have issues when being asked to produce proof of completing their education, this could be a diploma, certificate, or some other official verification.

The decision to use NFT's came out of experiencing this problem and trying to find a great solution for students.

But students aren't the only ones that benefit, it's also a good solution for schools and employers.
Related: The Legal Perspectives Of Non-Fungible Tokens
E-Crypto News:
What will be the impact of giving certificates as NFTs?
This is probably not asked enough, the portability and ease of producing this will make things easier for all three of the parties I mentioned earlier.

Please don't discount the burden this takes off of schools, and employers who are doing background checks.  My hope is that other institutions recognize this.
E-Crypto News:
What are the benefits of giving these NFTs?
Portability and transparency are two of the primary benefits to the students and employers.
E-Crypto News:
Will value are these NFTs bringing to the table?
The value is probably best characterized in terms of savings, time, money, and effort.
E-Crypto News:
How will Duke University's Institute of Enterprise Engineering lead innovation within the web3 space?
We are already out in front with one of the few and largest FinTech graduate programs, the Master of Engineering in Financial Technology, in the world.

We have a number of blockchain courses, run a couple of full nodes, and have the Digital Asset Research and Engineering Collaborative (DAREC) to start.

But we go beyond this, a number of colleagues just produced a paper on blockchain and associated cost, time, etc. I'd say we are one of the institutions leading the way in this area.
E-Crypto News:
What is Duke University's relationship with Paymagic?
Paymagic was started by two Duke alumes, Corbin Page and David Eiber, with a phenomenal amount of experience in the blockchain space.

These just made them a natural to work with on this project.  And they are great guys, creative, and interested in the project.
E-Crypto News:
Is there a future for NFTs as certificates and other forms of documentation?
ABSOLUTELY! This is only the beginning, keep in touch, I have a few more things I'm looking forward to sharing soon.
E-Crypto News:
How will the University deal with the costs of transactions, valuations, and other details associated with minting NFTs?
This is of course not a trivial issue, this is why good problem solutioning should involve a thorough assessment of the options available and an analysis of the outcomes under different circumstances.

Cost is certainly one of the outcomes.

As you know we used Polygon, this was part of that assessment I had mentioned, some of the other solutions were cost prohibitive.

This is an aspect I hope to work on more in the near future.
Related: NFTs Are on the Rise. Will the Fall Follow?
E-Crypto News:
Please, can you tell us more about Duke University's journey into the web3 space?
It's hard to speak for the whole University, that's a really big space, in the Engineering school application of learning and new technologies are just business as usual.

The Engineering School has people involved in all types of cutting edge technologies, often creating them, web3 is just one of many areas intense interest.
E-Crypto News:
What blockchain courses does the University offer?
Again, I'm going to speak to the Engineering School here, we offer an introductory graduate course (although we do have some undergraduates in the class), an advanced class that is more focused on Solidity coding and smart contracts, and the DAREC research project that graduate students are involved with.
E-Crypto News:
What impact will web3 technologies have on the world?
That's like asking what I believe the impact of the internet would be 20 years ago, really, it's that dramatic and impactful.
E-Crypto News:
What do you think are the various issues preventing the adoption of web3 technologies? How do you think they can be solved?
I'm glad you asked, the most significant is the same thing that restricts the adoption of other impactful technologies, mindset, or more precisely legacy thinking.
E-Crypto News:
Please, can you tell us more about the Digital Asset Research and Engineering Collaborative (DAREC)?
This is an open research effort that is charged with research and producing articles with broad appeal, specifically focused on digital assets.

And before you ask, yes, this includes NFT's.

 Our first article should be out quite soon.
E-Crypto News:
What do you think is the next big thing for the web3 industry?
Increased access and better user interfaces to facilitate this access.

One of the drawbacks of the exploding popularity of things like DeFi, is that they attract a lot of people who are willing to learn how to access these programs, but to really make a broadbased impact we need to have better UI's.

Think about the impact of things like Windows 95 on the adoption of PC's and you'll see where I'm coming from.
E-Crypto News:
Where do you see the web3 industry in the next decade?
Wow, I wish I had that crystal ball.  I see it being pervasive in everything we do, home, work, leisure and in particular education!
E-Crypto News:
Is the University going to expand its NFT program?
We shall see.
E-Crypto News:
How fast do you think the NFT program will catch on within the educational space?
My hope is very, I would love to help other institutions that are interested in doing something like this.
Related: From Footprint Analytics: Is Your NFT Purchase Protected by Law?