The Metaverse, which was first mentioned in Neal Stephenson's 1992 novel "Snow Crash", is a virtual space that allows people to interact with digital objects and other people. Although the idea of virtual reality has been around for decades, it is now closer to reality thanks to recent developments in blockchain technology and virtual reality. But is the Metaverse going to take off?
The Metaverse is believed to revolutionize the way we live, work and interact with each other. Imagine a Metaverse where people can attend virtual concerts, events, and shop in virtual shops. They could even take virtual classes or attend virtual meetings. Many people see this virtual world as a way to make their lives easier.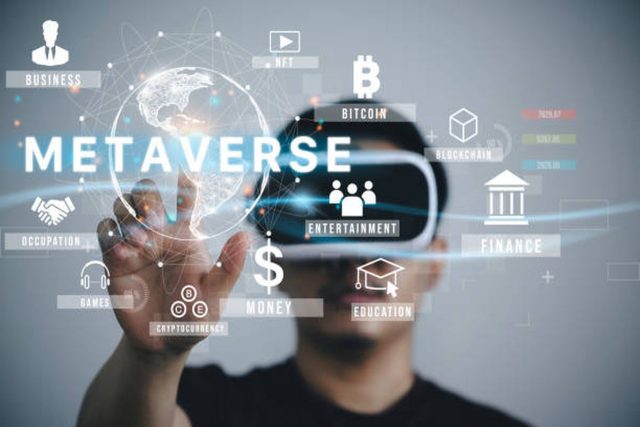 Virtual reality (VR), technology is a major driver of growth in the Metaverse. Virtual reality (VR) technology allows users to immerse themselves in a digital world. This gives them a feeling of being present that is not possible with traditional media. More people will explore and interact with the Metaverse as VR technology advances.
Blockchain technology is another factor that has driven the Metaverse's growth. Blockchain technology, which powers Bitcoin and other cryptocurrencies, allows for secure, decentralized transactions as well as the creation of digital assets. This could be used to create unique digital assets such as artwork or virtual real estate, which can then be traded in the same way as traditional physical goods.
The Metaverse still has many obstacles to overcome, despite its potential benefits. The main obstacle is to create a standard. Currently, different companies and organizations are creating their own versions using different standards and rules. To make the Metaverse truly successful, there must be a set of accepted standards and protocols across all industries.
Scalability is another problem facing the Metaverse. It must be able to handle large amounts of transactions and data in order to accommodate large numbers of users. This feat requires significant investments in infrastructure and technology, as well as the development of new protocols and standards to manage large virtual worlds.
Accessibility remains a major issue. While VR technology is becoming cheaper and more accessible, it is still not widely accessible for everyone. Some are concerned that the Metaverse's development could lead to more exclusions and inequalities in society, if it is not available to everyone with the necessary infrastructure and funds.
Many experts believe that the Metaverse will rise despite these challenges. We may see an explosion in Metaverse-like experiencesMetaverse-like experiences and platforms as more organizations and companies invest in technology and infrastructure. This sphere will see even more growth thanks to blockchain technology and digital assets.
It is important to keep in mind that the Metaverse still has many unknowns and uncertainties. As with any new technology, there are likely to be setbacks and challenges along the way. The Metaverse's development raises important ethical, and social issues that must be addressed.
The Metaverse's impact on privacy and security is one area of concern. It may become more integrated in our daily lives and we might be sharing more personal information with virtual platforms. This data could be susceptible to theft or hacking, which could have serious repercussions for both individuals and businesses.
It will be necessary to address important ethical and social issues. The impact of the Metaverse upon our mental and physical health is another area of concern. The Metaverse could have negative effects on our eyesight, posture, well-being, and overall health. People could also become addicted, which could lead to isolation and other negative outcomes. It is crucial that we monitor the Metaverse's development and take proactive steps to mitigate them.