Cryptocurrencies have gained tremendous popularity and have emerged as a significant investment asset class. As more traders seek opportunities in this dynamic market, HyroTrader aims to provide them with a distinct advantage. Unlike traditional prop firms that focus on conventional financial instruments, Hyrotrade recognizes the immense potential of cryptocurrencies and caters exclusively to crypto traders.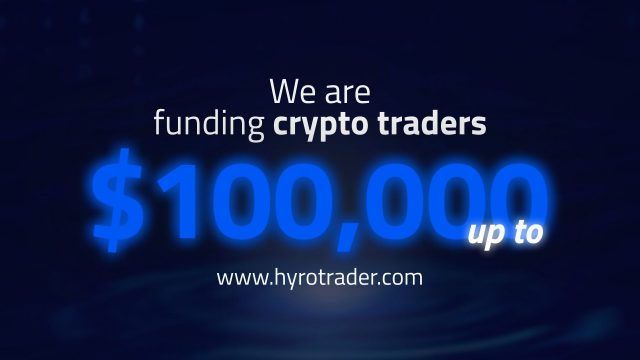 The core concept behind Hyrotrade Crypto Trading Prop Firm is to empower and support traders in maximizing their potential by providing a well-rounded ecosystem of tools, resources, and opportunities. By joining HyroTrader, traders gain access to a range of benefits designed to enhance their trading experience and outcomes.
One of the key advantages of HyroTrader is its funded trader program. Traders can apply to become funded traders, allowing them to trade with a proprietary account provided by Hyrotrade. This unique opportunity enables traders to access capital and leverage their skills and expertise in the crypto market. With Hyrotrade's funding, traders can explore new strategies, take calculated risks, and potentially earn substantial profits.
In addition to the funded trader program, HyroTrader offers a comprehensive suite of educational resources and mentorship programs. Traders can access valuable insights, market analysis, and trading strategies to sharpen their skills and stay ahead of the curve. With a focus on continuous learning and development, Hyrotrade aims to equip traders with the knowledge and tools necessary to thrive in the dynamic world of cryptocurrency trading.
Furthermore, HyroTrader provides access to cutting-edge trading platforms tailored specifically for crypto traders. Traders can choose from popular exchanges like Bybit, Binance, and Hyrotrade's own intuitive trading platform. These platforms offer advanced features, robust security measures, and a diverse range of cryptocurrency trading pairs, ensuring that traders have the flexibility and options to execute their strategies effectively.
HyroTrader is committed to creating a supportive and transparent trading environment. The firm offers favorable profit-sharing arrangements, where traders can enjoy a significant portion of their trading profits. Additionally, HyroTrader covers any potential losses incurred by traders, mitigating risk and providing peace of mind.
"Our mission is to empower crypto traders and provide them with the necessary resources to succeed" 
"We believe that by combining capital, education, and technology, we can unlock the true potential of cryptocurrency traders and pave the way for their success in this rapidly evolving market." Samuel Drnda CEO of HyroTrader
As the first prop firm dedicated to cryptocurrency traders, HyroTrader is positioned as an industry leader and a catalyst for positive change. Its innovative approach, comprehensive support, and commitment to trader success set it apart from traditional prop firms and showcase its dedication to the crypto community.
For more information about Hyrotrade and its groundbreaking prop firm for cryptocurrency traders, please visit Hyrotrader.com