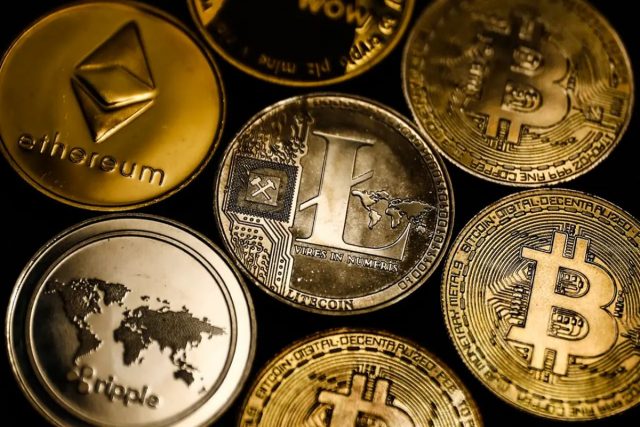 Cryptocurrencies are catching everyone's attention as a go-to investment option. And why not? The total worth of the crypto market was $1.19 trillion on June 30, 2023. This was 1.66% higher than the last day.  
To explain it simply, the cryptocurrency market is highly volatile, which is why you need to be on your toes. If you miss a moment, you might also miss important updates, market shifts, or new regulations that could impact your investment. 
With so many things going on, it's easy to feel overwhelmed and lost, especially when you are new to the world of crypto. But don't worry, we've got you covered! Below, we've given information that'll answer all your potential questions. So, keep reading!
Follow Trustworthy News Outlets
If you want to stay updated on cryptocurrency, you first need a good news source. You can quite easily find websites that are dedicated to cryptocurrency and investments. That's a good place to start as they give you the latest updates, from new coins being launched to big changes in the market.
But remember, it's not just about finding a news source and sticking to it. It's always smart to check more than one place. Why? Well, news can sometimes be wrong or biased. So, make it a daily habit to read from a few different places. This way, you get a complete picture, and you're sure not to miss out on anything important.
Attend Cryptocurrency Events
The next thing you can do is attend popular crypto events like token2049 and learn straight from the experts. These events are generally hosted once a year and have big names and bosses from leading Web3 companies where they share what they know about the crypto world.
Additionally, these events show you what's coming next. You'll get a sneak peek at the newest trends and loads of chances to see how the blockchain world is expanding. You'll even get an opportunity to network with various people from the industry. 
So, keep an eye on event calendars and try to participate in at least a few events each year to get the most out of your crypto journey.
Join Online Communities
Online communities are like digital hangout spots where you can talk about all things crypto. Places like Reddit, Discord, and special forums are full of people like you—curious, eager, and looking to make sense of the crypto world.
But these platforms are not just for gaining insights. These are also for sharing valuable tips and tricks you may have with others, asking and answering their questions, and getting the latest buzz straight about crypto.
A word of caution: Take any advice you get with a grain of salt. It's because these communities are great for learning new things and catching updates; however, not everyone is an expert. So, always double-check any tips or news you come across. 
Utilize Social Media
Evidently, social media is a great place to get quick updates about cryptocurrency. Websites like Twitter and YouTube are flooded with experts, traders, and regular folks who love crypto. They talk about the latest news trends and even give some tips. 
You can find more in-depth stuff like how-to guides, interviews with crypto pros, and much more. All you have to do is follow the right people to get your daily dose of crypto knowledge.
But if there's an update about bitcoins and you missed it out? Considering the volatile nature of crypto, it's a pretty common concern. Well, to avoid this situation, turn on the notifications! It'll ensure if there's breaking news or a fresh video, you know about it right away. 
Use Apps and Tools
You can find mobile apps for nearly everything, and crypto investment is no exception. Crypto-associated apps can give you real-time updates on coin prices and customize them to show you the coins you really care about. This makes it super easy to stay updated with the price. 
But that's not all! These apps also send you alerts for big news and market changes. In case something major happens, you'll know right away. It's like having a 24/7 crypto news channel in your pocket. So go ahead, download some apps, and give yourself an edge in the crypto game.
To Sum It All Up
By now, you've got some solid strategies for keeping up-to-date on all things cryptocurrency this year. Whether you're new to the game or a seasoned pro, these tips are invaluable. Remember, the crypto world waits for no one, and staying informed is your ticket to making smarter investment choices. So, start investing and learning today!