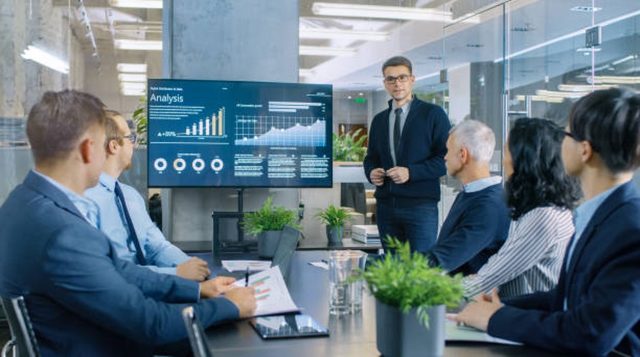 Cryptocurrency marketing is, in many ways, very similar to traditional marketing, involving a range of different tasks that bring a seller and buyer together. As a result, an environment where both parties benefit is created. Marketing and advertising are often terms that are used interchangeably.
However, advertising is just one part of the entire process of marketing. The overall purpose of a good crypto marketing strategy is to help businesses and sellers make sales to customers who will benefit from the purchase.
What is Crypto Marketing?
With cryptocurrency becoming more and more popular, it is no surprise that there are now more options for crypto marketing and advertising, including agencies for SaaS marketing that are focusing heavily on the cryptocurrency space.
Successful marketing is the driving force behind what makes a crypto project successful. Before you can start any marketing campaign, it's important to come up with a marketing plan. This should include all the goals and objectives of the project, along with further details on how they will be achieved.
Crypto Marketing Differences
Before marketing any crypto project, it's important to understand the red tape that is often involved. While crypto marketing and advertising tools are very similar to traditional marketing, there are often stricter rules and more policies to be aware of.
For example, some platforms such as TikTok don't allow crypto ads in most countries. Search engines, such as Google, also have strict policies in place when it comes to marketing and advertising cryptocurrencies.
Creating a Crypto Marketing Strategy
There are several things that you can do when it comes to creating a marketing strategy for a crypto project. Crypto marketers can use a traditional marketing strategy, for example, and adjust it to fit the project's strategic needs. One of the most important requirements for marketing strategies is that they are dynamic.
A good marketing strategy should involve a range of digital marketing efforts, along with some traditional marketing materials; for example, posters website banner ads, or pay-per-click marketing.
Choosing the Right Crypto Marketing Tools Many traditional marketing tools can be adapted for crypto marketing. The main thing here is to ensure that all tools are utilized in line with the various regulations, rules, and policies that might apply to you.
Marketing tools that can be used by crypto projects can typically be divided into two categories: digital marketing tools and traditional marketing tools. Digital marketing tools might involve things like a website, paid to advertise, and SEO, while traditional marketing tools tend to be offline, and include options such as billboards, flyers, print ads, and TV ads.
It's worth bearing in mind that traditional marketing tools are best used as part of a long-term marketing strategy that uses both of these categories together since they can be much more expensive to use compared to digital marketing tools in the long run.
When it comes to marketing any crypto project, the process is not often very different from any other kind of marketing. Creating a strong strategy and choosing the right marketing tools are some of the most essential parts of the process.