In 2022, online gambling is at the forefront of the casino industry. Technology has advanced at a rapid pace, allowing online casinos to offer a more comprehensive gambling experience than ever before. The next big thing? Crypto gambling.
Why Crypto Gambling?
Cryptocurrency casinos come with a bunch of perks.
For one, crypto payments are much faster and cheaper than regular bank transfers. This means you can get your deposit in your account and start playing in a matter of seconds – the same goes for withdrawals, too. Cashing out has never been quicker (yes, even with the KYC checks.)
Another big advantage of crypto casinos is that they offer more anonymity than regular online casinos. When you use a Bitcoin Casino for example, your personal information is not attached to the transaction. Even if your wallet address is visible to the blockchain when you send and receive funds, this is a lot better than blasting out bank details to the Internet.
The relative anonymity of crypto payments has, however, a downside. Many gamblers are lulled into a false sense of security, thinking that their gambling habits are untraceable.
Unfortunately, this is not the case.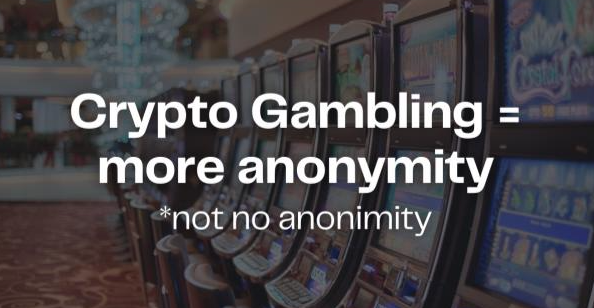 While your bank or credit card company may not be able to see that you've been gambling, the casino you're playing at will. And, if you go to a scam provider, there is no chargeback or refund option – you will simply lose your deposit.
This makes choosing a reputable, secure casino essential in crypto betting. So, how do you find legit crypto gambling sites?
Here are the steps:
Step 1: Licensing
Any online casino (and land casinos, for that matter) that you can even begin to trust should be licensed by a gambling authority. Unlicensed gambling sites pose a huge risk to your personal information, as well as your hard-earned money.
There are a few different licensing authorities out there. The Malta Gaming Authority, for example, is one of the more trusted, alongside the governing bodies in highly regulated markets like the US or UK. The Curacao license is another option crypto casinos pursue.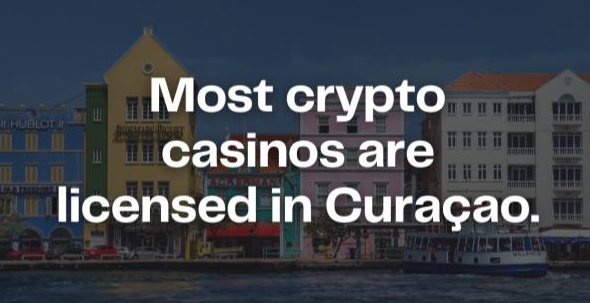 While not as highly respected as an MGA license, a Curacao license is much more common and still provides a level of trust.
If a casino has a Curacao license, it's not necessarily a bad thing – just be sure to do some extra research on the site.
Which brings us to step 2:
Step 2: Check the Casino Software
The casino software is what makes the gambling experience possible.
All the games, the lobby, the cashier – it's all powered by casino software. There are quite a few casino software providers out there, but some of the most popular ones include Microgaming, Playtech, RTG, and Rival Gaming.
The best online casino sites will use only reputable casino software providers – or, provide their own in-house games, based on a provably fair algorithm.
The provable fairness element is what means you can trust a casino's original games to not cheat you. Provable fairness means the casino can't tamper with the game's outcome, so you're guaranteed to get a fair game. And, if you have a concern, you can check the randomness of the outcome for yourself.
Step 3: Check the Casino's Online Reputation
Next, learn about what other players have to say. You can find more information and first-hand experiences by reading online casino reviews or checking player forums for feedback.
The online gambling community is pretty active, so you shouldn't have any trouble finding information on just about any casino.
A good online casino will have mostly positive feedback, even with the occasional disgruntled customer. But, if a casino is new or doesn't have much player reviews, beware. Online gambling sites pop up every day and many of them are fly-by-night operations.
Step 4: Register and Claim Your Bonus
Last but not least, it's time to check out the casino for yourself. We recommend taking advantage of any free play and welcome bonuses first to get a feel for the casino and the games on offer.
Once you've found an online casino you like, begin with smaller deposits and always double check the wallet addresses and casino's SSL certificate before sending larger amounts.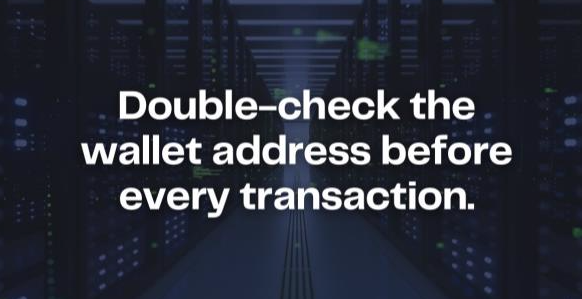 Also, keep an eye out for special offers and VIP programs. These can give you extra value, especially if you're a high roller.
Final Thoughts
Crypto casinos are definitely the future of gambling, even as the market combats difficulties. But, as online gambling grows in popularity, so will the scams and con-artists trying to cheat you out of your money.
That's why it's important to do your research and only play at safe, reputable casinos. By following the steps above, you can find an online casino you can trust and enjoy playing your favorite casino games.
We hope this guide has been helpful and wish you the best of luck!