You are the type of person who loves to bet. You especially love winning big when you are on a hot streak. You have recently heard about crypto casinos, and you want to play online slots for BTC and try your luck. However, you are a novice in crypto gambling, and you are afraid you might lose money. How do you ensure this doesn't happen? Well, read on to find out!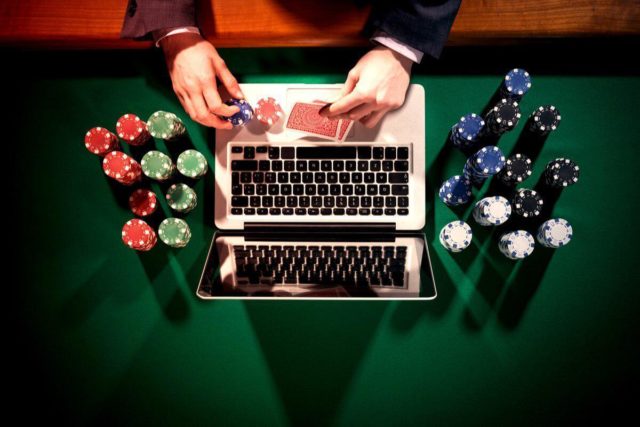 Select Your Gambling Venues Cautiously
This is the most important thing you should remember to avoid losing money with a crypto casino. There are thousands of crypto casinos out there, and they are not made equal. There are some that are great, while there are those that simply scam sites. You must make sure you choose the right crypto casino by checking out reviews and comments on forums like Bitcointalk or Reddit. 
Apart from reading reviews, here are other tips that can help you choose the right crypto gambling site:
Check for Licensing: Make sure the crypto casino is legally allowed to offer gambling services.

Avoid Sites with Fake Bonuses: Some sites will do anything they can to attract new players, including offering unfair bonuses that are almost too good to be true. 

Research the Provably Fair Feature: A feature called "Provably Fair" helps ensure transparency and fairness in a game of chance like slots or dice games. This means you won't have any problem confirming whether your results were manipulated by anyone after each round. 
Make Sure to Read the House Rules
When playing slots for Bitcoin at a crypto casino, it is important that you read through their house rules before depositing your money. Some casinos don't allow players from certain countries to participate due to local legislation issues. So if you find yourself unable to play after reading these house rules, don't try to force your way in because you might end up losing your hard-earned money.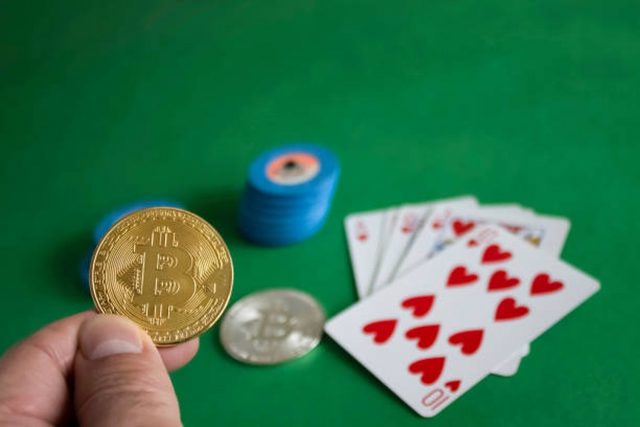 Choose Your Game Carefully
You also need to ensure that whatever game you play is one in which you stand a good chance of winning big! You don't want to end up spinning around on an online slot machine for hours without hitting any jackpots; this won't make much fun either if you're trying hard enough! The best thing to consider is a high-volatility game, where there are more chances of hitting a huge jackpot. If you want to play slots using Bitcoin but don't know which games meet this criterion, refer to Bitcointalk or Reddit and ask around from other crypto casino enthusiasts!
Don't Use All Your Crypto on One Bet
This is a common mistake that people make when they are trying to win big. Even if you have an incredible hot streak going, it doesn't mean you should bet all your money on one spin! Make sure to use only a fraction of what is in my wallet. You can try out several rounds with small bets until you get lucky enough to hit big. Remember, diversification is key when it comes to crypto gambling! 
Have a Plan
Gambling without a plan is the equivalent of just randomly playing with money. To increase your chances of winning and avoid flushing your assets down the drain, make sure you develop a practical plan. For instance, you can have a plan where you determine how much to bet on each round based on the size of your wallet and potential winnings. This way, even if you lose at some point, you have enough money to continue playing. 
In your plan, only include the money you can afford to lose. This is one of the surest ways of ensuring you don't lose too much money with a crypto casino. 
Set Win and Stop Loss Limits
If you're playing games like blackjack or dice, it's important that you set limits on how much money to win and lose. You should also determine when to stop if things don't go your way. If you exceed the losses limit after hitting a losing streak, then consider ending the game so as not to risk further loss of assets.
Create an Entertainment Budget for Crypto Gambling
Finally, make sure never to spend more than what you can afford just because someone told you gambling with Bitcoin is fun! Everyone has different opinions about which form of entertainment they enjoy. Do yourself a favor by sticking to the allocated budget instead of trying something new just because other people are doing it too. 
Set Up a Gambling Wallet
Another way of keeping your finances in check is to set up a separate wallet for gambling. This way, you can keep track of what's inside and even deplete it without worrying that you have spent finances meant for other things such as investments. By doing this, you can track your profits and losses in a more organized way.
Finally, Remember Not to Overdo It! 
Crypto gambling is all about having fun, so don't let this chance go by just because you have other financial responsibilities elsewhere. Make sure that the money going into crypto casinos is what's left after allocating funds for necessities such as food and rent. If possible, try researching how much a casino takes from its games before depositing any cash! This will ensure that your hard-earned money goes straight towards playing bets instead of being used for administrative or operational costs.
With all these tips, you're sure to have a better time gambling with crypto! So play responsibly, and good luck!