Ever since the first mainstream games console launched back in 1972, the landscape has grown through technology, with a "next-gen" always in the works. Currently, many gamers are looking away from traditional platforms in search of NFT games, which operate on various blockchains.
Considering the evolution into Web3, there's no surprise these play-to-earn (P2E) games are gaining traction. Throughout this article, we take a look at how NFTs are changing the gaming world as we know it.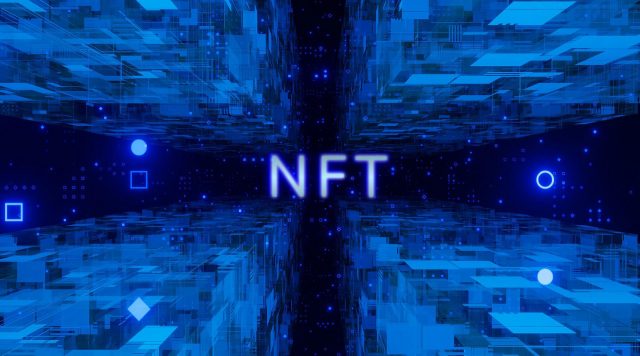 Why NFTs Are So Popular
NFT games provide a transparent and secure environment that can't be found anywhere else, which plays an enormous part in their popularity. Further, earning cryptocurrencies for playing games is a major appeal.
By minting in-game assets, ownership can never be disputed and a thriving ecosystem can be created based on NFT sales and trading. Further, despite being non-fungible, NFTs can be linked to real-world assets to improve their value.
NFT Game Appeal
NFT games, also known as "metaverse projects", are increasing in popularity because of the countless benefits. For example, gamers own the assets they buy externally, as opposed to throwing money into traditional in-game purchases for no real benefit. In the Cyber City Game, players can buy blind NFT boxes, which contain characters, weapons, and in-game crypto, for example.
Owning an NFT means that the asset sits in a wallet, meaning it can be sold across any marketplace. Further, many NFT games have brilliant gameplay and incredible graphics, making the experience more immersive and the NFTs more valuable.
Finally, players can interact with other users in real time and trade their assets, making the whole experience appealing to casual and serious gamers.
NFT Game Drawbacks
Despite significant growth within the NFT gaming community, it does come with a few drawbacks. For example, playing an NFT game involves an initial investment in native crypto, which can make it an expensive option. Also, in-game items are essential for progression, adding even more costs.
However, if you've already got a PC you won't need to invest in additional hardware, which helps to balance out the costs.
Many NFT games take time to develop assets, and you'll need to put plenty of hours into grinding away, which may feel tedious and time-consuming. However, you need to remember that you're earning crypto as you play, which you don't get with traditional games.
What Does the Future Look Like?
Given the mainstream adoption of NFTs and the metaverse, the future is looking strong. However, there are a number of changes that need to take place before it continues to grow:
● More developers need to jump into the NFT gaming world, increasing exposure.
● Existing gaming companies need to integrate NFTs within their games to get people used to interacting with NFTs.
● The community must be supportive, by getting involved in forums and investing in beta games.
Take Away
NFT games are secure and transparent, which is a major appeal. There are already a number of brilliant metaverse communities out there. To overcome the potential barriers, developers and the community need to work hard.