The  United  States  Federal  Reserve Quantitative easing (US Fed's QE ) has made a commitment to keep buying debt until the COVID-19 situation ends. Concerned about this, E-Crypto News reached out to experts in the field. This is what they had to say.
Konstellation is a blockchain consulting and development company for the financial services industry.
 US Fed's tactics at providing comfort and confidence into the market using infinite quantitative easing is increasingly decreasing the confidence in the US dollar as well as centralized institutions that are prone to single points of collapse. While the current crisis with regards to COVID-19 is unprecedented, a decentralized system of currency and value will become increasingly more critical in the future age. Furthermore, a reliable digital system of payments is something that everyone will be looking toward in the world that we emerge into.
About Clem Chambers
Clem Chambers is CEO of ADVFN – a global stocks, shares and crypto information website – and Online Blockchain plc, a company that develops blockchain technology products.
Clem is a freelance journalist covering global finance, economics and investing.
He is author of the Amazon No.1 Bestseller 101 Ways to Pick Stock Market Winners and a Forbes and IET (Institute of Engineering and Technology) columnist. He has been nominated for PPA business columnist of the year 2016 and 2017 for his writing in the latter. In June 2017 he won silver in the Tabbie Awards for his Money and Markets column in E&T Magazine. In November 2018, Chambers won Journalist of the Year in the Business Market Commentary category in the State Street UK Institutional Press Awards.
A broadcast and print media regular, Chambers is a familiar face and frequent guest presenter on CNBC and CNBC Europe. He has been a market commentator and guest on the BBC, Fox News, CNBC Arabia, Newsnight, Al Jazeera, CNN, SKY News, TF1, Canada's Business News Network and numerous US radio stations.
Clem has written investment columns for Wired Magazine, Business Mirror, Inversionista, Index Trader, Traders, Gulf News, YTE, RiskAFRICA and the Scotsman and has been a commentator for The Daily Mail, The Daily Telegraph, The Guardian, The Independent and The Daily Express.
Clem has written several books for ADVFN Books, including: 101 Ways to Pick Stock Market Winners, A Beginner's Guide to Value Investing, The Death of Wealth and Letters to my Broker. His latest book: Trading Cryptocurrencies: A Beginner's Guide – Bitcoin, Ethereum, Litecoin was published in November 2017.
The global printing press has been dialled up to 11 and naturally inflation is a key concern. Bitcoin will become an increasingly attractive store of wealth so a BTC rally is on the cards; and where the king of cryptos goes other blue chip altcoins are likely to follow. Add into the mix next month's halvening and we could see bitcoin back to the level it was at the start of March.

Under the hood, day-to-day bitcoin prices are influenced by capital flows from countries with 'capital controls.' As money is being pumped back and forth around these controls so bitcoin's value is ebbing and flowing. The dash for cash will counterbalance the price pressure from the need for inflation hedges. This will be true for gold also, but in the long term inflation worries will push the price of bitcoin higher or at least support it if the 'next leg down' for the world's markets happens.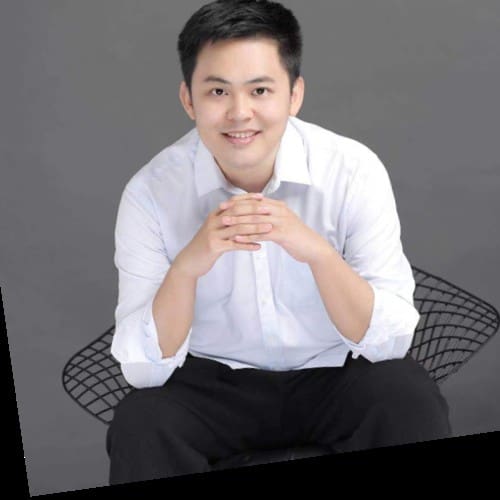 I think Fed QE infinity is a very rare method to stimulate the economy. The short term feedback from the equity market is very obvious and positive. Given the similarities of Gold and Bitcoin, the crypto market will turn from a bear market to a stable bull market because of this.

When comparing one asset (such as the U.S. Dollar) to another asset (such as Bitcoin), we can see drastic valuation changes after a major event takes place. This can be seen easily with gas prices when something effects the current or near-term future supply of oil. I believe QE infinity will take some time to effect cryptocurrency prices, but the impact has to be powerful over the long term because of the magnitude of the QE program. Another thing to keep in mind is that there are also other major governments 'printing' large amounts of fiat to combat the effects of COVID-19, and cryptocurrency competes against all of them at the same time. Once people around the world start seeing the effects of inflation and they begin to understand this alternative in the context of their daily lives, we will see prices for cryptocurrency rapidly increase.

In the meantime, during this current time period, I don't think we will see much happen other than gradual increase. Everyone already knows about QE infinity, so that's knowledge is priced in at this point. The only thing that would cause major disruption to cryptocurrency prices is if all of a sudden the 'printing' went out of control and we had a Zimbabwe-like predicament on our hands.