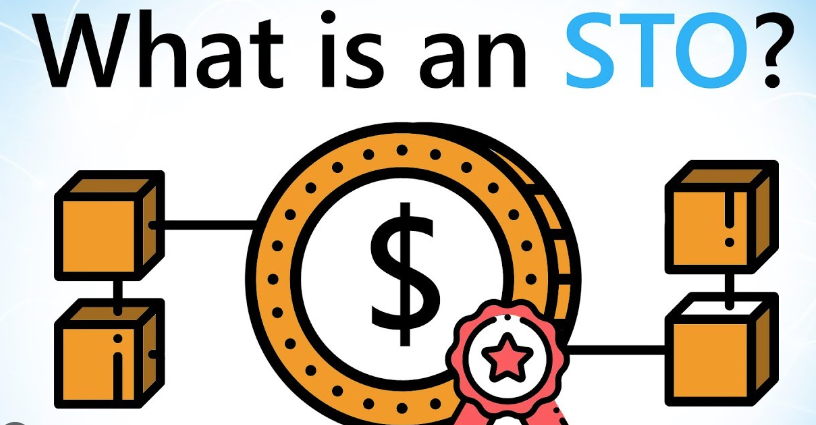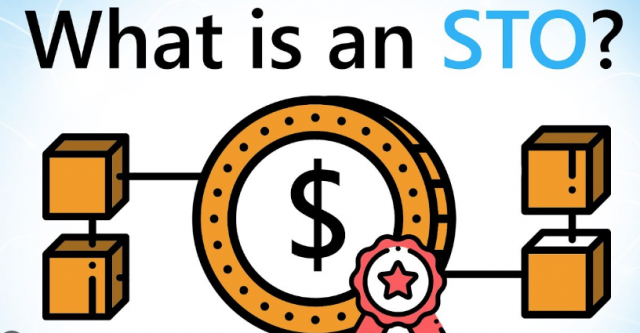 In a short period of time, crypto has gained a lot of recognition around the world. And that's why this technology is being adopted and celebrated by entrepreneurs and startups. This blockchain is used for several crypto-based services. It can also be used for STO development services. Therefore, STOs have played a significant role in the history of the blockchain industry.
Now the question arises, "Why should I create security tokens instead of other cryptographic tokens?" The reasons are reliability and specification. Security token offering (STO) development services help create STO solutions that enable safe and transparent securities trading in compliance with required financial standards and regulations, e.g., SEC regulations, AML/CFT, and KYC regulations. Another reason may be that some scams have occurred in the ICO. So to ensure this, people are moving from ICOs to security token offerings and STO development services.
What Is A Security Token Offering? A security token represents rights of ownership, transfer of value, or promise of returns that are tokenized on a blockchain. It is intended to be treated as an investment instrument.
Security Tokens are blockchain-powered offerings containing tangible and tradable assets such as stocks, dividends, land, and gold to raise funds from accredited investors worldwide. These tokens will benefit token holders with certain rights such as dividends, profit sharing, voting rights, and redemption rights, building trust with international investors investing in your company.
Different Security Tokens
Following are the types of security tokens available in the crypto market:
● An equity token that acts as equity in a tokenized company. It gives token holders equity rights, voting rights, buyback rights, profit-sharing rights, etc.
● Reserve asset tokens that represent full or partial ownership and specific rights to tangible and intangible assets owned by a company i.e REAL ESTATE, COMMERCIAL, ART, INTELLECTUAL PROPERTY, ETC.
● Debt tokens, which represent outstanding debt and liabilities, guarantee guaranteed repayment and profitability to token holders.
Why Choose Security Tokens That Offer Development Services?
These days, security token offerings are preferred over initial coin offerings (ICOs):
● The main reason is that security token offerings allow immediate liquidation of assets, which is not possible in the case of ICOs.
● Another reason is unregulated and not subject to SEC regulation. However, STO is more suitable for SEC regulations. Front-running is possible for ICOs.
What Are The Uses For A Security Token?
Companies looking to distribute shares to investors can use security tokens that offer the same benefits expected of traditional securities such as shares, voting rights, and dividends. Since the underlying technology of security tokens is blockchain, there are many advantages.
Transparency:
In a blockchain network, everything is verifiable, possibly even the identity of the participants. Anyone can view the ledger to track the inventory and issuance of specific fungible and non-fungible tokens.
Immediate Settlement:
Liquidation and settlement are important issues for investors wishing to transfer assets. Transactions are completed quickly, but the reassignment of ownership may take several days. Using a public ledger makes the process automated and faster.
Availability:
Existing financial markets will run according to schedule. It is typically run only during business hours when manual intervention is required and only for a limited period of time. Marketplaces running on blockchain networks, on the other hand, are always active regardless of the time of day.
Divisibility:
The tokenization of assets opens up a wealth of investment opportunities for everyone from large Wall Street-backed hedge funds to individual investors trading on Robinhood.
Challenges To Solve With STO Development Services
The following are the challenges involved in STO development services:
● The low liquidity of corporate assets leads to their low value and small investment attractiveness.
● The presence of middlemen such as governmental and financial entities leads to costly and opaque financing activities.
● The inability to attract investors on a global scale leads to limited franchising opportunities
● Insufficient and error-prone manual processes for dealing with the counter-security trading transaction
● Insufficient management and protection of security-related data and transactions.
● Lack of competency leading to the development of a reliable s duos solution.
To Tackle The Above Challenges, You Should Look For A Service Provider Who Can Offer You The Following:
● Support for asset tokenization and fractional ownership which can increase the liquidity of your company's assets, drive their appreciation, and attract financial investors.
● An STO that minimizes administrative costs by eliminating intermediaries and gives token issuers and investors full control over their digital assets.
● A decentralized STO issuance platform with 24/7 access to international investors and a legal framework for purchasing security tokens, making fundraising easier and faster for token issuers.
● Tailor-made smart contracts for automating over-the-counter stock trading.
● Robust cyber security algorithms for high security for STO solutions and minimize the risk of financial fraud.
● Access to proven technical competence and cross-industry experts
Conclusion
Crypto experts believe that STO will become the most famous fundraising method in the future due to its specific characteristics. Introducing a perfect security token will bring great benefits to your STO business. Security tokens are likely to become the primary choice for some startups and crypto entrepreneurs. Therefore, it is desirable to develop security tokens and also trade them through cryptocurrency exchanges.