Bitcoin, together with other cryptos, is taking a leading role in the payments that are not related to any banking system. In that context, even bitcoin donations are gradually gaining popularity as more people see it as a viable alternative to help charities and other nonprofit organizations.
Despite the price volatility that is dominant in the nascent industry, coupled with uncertainties about nomenclature, the cryptos are contributing significantly to enhancing charitable activities. Multiple factors convince crypto holders to donate to charities. They may have an extra amount of money due to an increase in the price of Bitcoin, which convinces them to donate to charities.
Furthermore, some cryptos-holders donate to help them deduct the amount of tax that they pay in the instance that they must pay taxes on the crypto capital gains.
How Do I Accept Bitcoin Donations?
There are multiple ways that you can use to accept Bitcoin donations. Each strategy has its advantages and disadvantages.
Payment Processor
The easiest and quickest strategy to accept Bitcoin donations is through a platform that immediately converts cryptos into local currencies like the Euro or the Dollar. The most popular platforms around the world include BitPay and Coinbase. These are leaders in merchant payments, and they support up to three cryptos that include Bitcoin Cash, Bitcoin, and Ethereum.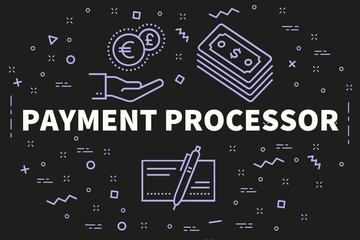 These payment processors charge a small transaction fee. But, their position in the Bitcoin ecosystem is highly controversial since the "bitcoin maximalists" who hold an enormous wealth in crypto do not appreciate any of these platforms. Hence, this issue may partially reduce the number of bitcoin donations that you receive.
All of these platforms are centralized. They need several documents to complete the Anti-Money Laundering and Know Your Customer procedures. No blockchain traceability can be made available if required since the addresses that are used to receive the payments change always.
Personal Wallets
You can directly manage bitcoin donations through opening a BTC wallet instead of using centralized platforms. The wallets can be generated online by downloading desktop software or using physical devices known as hardware wallets. Please note that impenetrable security is needed to ensure that hackers do not steal your donations.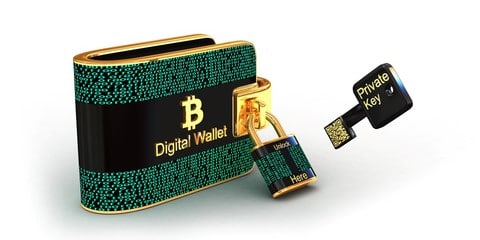 This approach does not need any authentication of the wallets' owners. You can offer blockchain traceability to donors since the addresses that receive the donations and payments do not change. Hence, it is possible to add extra information on the use of the funds collected to publicly visible transactions.
Hybrid Solution
Several platforms assist nonprofits in accepting bitcoin donations. They offer them solutions that are a tradeoff between economic independence and centralized management. They are ideally designed to enhance user experience interfaces in comparison to personal wallets. Additionally, they are focused on donation traceability components that match payment information with all the blockchain transactions executed.
Some of the popular platforms include GiveTrack, Binance Charity, and Helperbit (30 cryptos accepted). But, they all need some documentation to determine the truthfulness of the charity.
Can someone donate me Bitcoins?
If you want to receive some bitcoin donations from other users, including customers and clients from around the world, you can do so if you have already set up the channels highlighted above. You need a hybrid solution, a bitcoin wallet, or a payment processor to accept bitcoins from other users. You can review all the available options to determine what works best for you.
You can give your wallet address to the person or entity that wants to send you bitcoins. Then, the person can make a wallet-to-wallet BTC transfer directly from their wallet to yours. Most of these transactions are almost instant. But if the sender uses a different wallet from yours, the funds go through blockchain that may take some time subject to blockchain used of the sender paying enough fees for the transaction.
In the case of the payment processors, you can set up an account where these funds are sent into while the hybrid solutions also need you to set up accounts and offer enough proof about what you want to do with the bitcoins once you receive them. You can turn the bitcoins that you receive into cash by placing a selling order, or you can send them to someone else who needs the help.
How do I ask for Bitcoin donations?
Asking for a bitcoin donation can be quite challenging since, without enough proof, you might be mistaken for a scammer. Some Bitcoin wallets get substantial amounts only to be later flagged for illegal activities. It might be hard, but it is advisable to offer value for your target audience and be clear about why you need bitcoin donations for your cause.