Electric vehicles (EVs) have been proposed as a viable solution to the growing effects of climate change due to air pollution. President Joe Biden hopes that electrifying the federal fleet will create many more jobs and encourage motorists to shun gas-powered vehicles. But it will not be easy since no automaker is ready yet.
On January 27, President Biden signed an executive order to mitigate climate change. He strongly encourages the federal government to acquire zero-emission vehicles only to help in this initiative. Notably, Biden wants these vehicles to be manufactured mostly in the United States, by the unionized workers, which he believes will assist in stimulating the economy and create over one million jobs.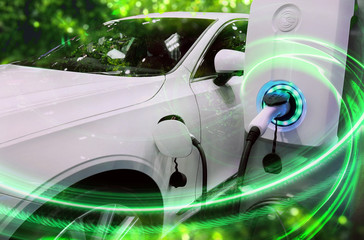 When taken into context, the federal fleet is just a minimal segment in the American vehicles market. As of 2019, the federal government-owned 645,000 vehicles, according to the General Services Administration. Among all these vehicles, just 3,200 of them are fully electric and 1,260 gas hybrids. Notably, that is a significantly small fraction of the 280 million vehicles that traveled on various US roads that year.
Only 1.4% of the 17.1 million vehicles sold in the United States in 2019 were fully electric. But, experts and analysts believe that the executive order is significant. That is a major sign that the Biden administration is committed to reducing the effects of climate change. It also shows that the president is serious about supporting the still-fledgling electric vehicle industry.
The Growing Electric Vehicle Industry In The US
The electric vehicle industry has already received a lot of Wall Street money but it is yet to convince many Americans to buy these cars. One professor studying matters regarding energy policy at the O'Neill School of Public and Environmental Affairs at Indiana University, Sanya Carley, commented:
"It's a very symbolic gesture, and the first of its kind from the federal government. This sets a precedent."
EV proponents believe that the government cars will act as rolling billboards for the motorists that are skeptical about electric vehicles. The director of the Central Florida Clean Cities Coalition, Doug Kettles, said:
"If people see that their mail delivery people are driving electric vehicles, they'll get the confidence they'll need."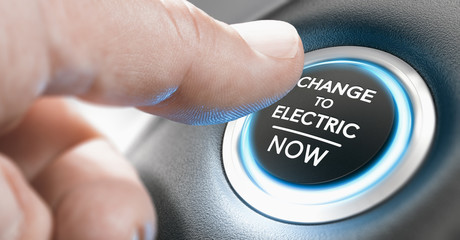 The Central Florida Clean Cities Coalition is a department of Energy-supported group that is known to promote many advanced vehicle technologies. Most Americans are yet to see an EV on the road, let alone driving one. Hence, an invasion of federal cars might change that perception. Kettles added:
"It's going to be a huge incentive for people to take a closer look at electric transportation."
President Biden's directive might not be quick or easy to pull off. In that context, the federal government might not need one of its biggest fleets, the Postal Service unit, to go electric. The administration might not have the ability to attach an electric stipulation to the buying of new mail trucks due to the quasi-governmental status of the agency that does not get any federal taxpayer dollars.
The Pullback
Strangely, the Obama-era executive orders that directed all government agencies to set up internal goals for acquiring electric vehicles were repealed by the Trump administration. That move dealt electric vehicle development a major blow by rolling back the aggressive fuel economy needs.
Furthermore, the federal government turns over its fleet slowly. Currently, the average age of a government-owned vehicle is about 15 years. Aging gas-powered vehicles out of this fleet is expected to take some time. That is convenient since automakers would need time to deliver the government's order.
Today, three manufacturers make electric vehicles in the United States. They include General Motors, Tesla, and Ford. However, none of them complies with the federal government's new "Buy American" and unionized labor provisions. Kettles Said:
"If people see that their mail delivery people are driving electric vehicles, they'll get the confidence they'll need."
Federal Government Can Help Grow EV Industry
Government contracts can give the US car manufacturers the certainty to increase their efforts in building electric vehicles. Another professor of civil and environmental engineering who is dedicated to studying electric vehicle policy at Carnegie Mellon University, Costa Samaras, said:
"Governments have a lot of purchasing power, and they often lead with innovation to pull along market demand. To wit: All told, the feds spent $4.37 billion buying, fueling, and maintaining vehicles in 2019. This is the lowest of the low-hanging electric vehicle fruit."
On January 28, General Motors unveiled its plans to sell just zero-emission vehicles by 2035. It plans to invest $27 billion to roll out 30 electric vehicle models in the coming five years. Ford has also pledged to spend about $11 billion on electric vehicles through next year, including an electric Mustang and an electric F-150 pickup.
The federal government action may also have long-term effects. In case it manages to prove that electric fleets need less maintenance and eventually cost less than gasoline vehicles, it might convince the other fleet owners to do the same. That includes local and state governments that own 2.3 million vehicles and private businesses that own three million other vehicles.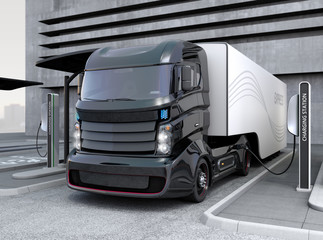 Experts believe that the directive may also spur the construction of more charging stations. If that happens, it would make it easier for anyone around the US to drive electric vehicles. Moreover, it would help obviate a majority of Americans' biggest EV-related anxiety, which is running low on charge without any charging outlet in sight.
The Biden administration has promised to set up around 550,000 new charging stations which will be a major expansion from the country's complement of around 26,000 currently.
About 33% of the federal fleet is Postal Service vehicles and another 25% is owned by the military. However, the smaller agencies have their fleets which include the Tennessee Valley Authority that has 2,531 vehicles, comprising of 11 electric ones and one plug-in hybrid. NASA has 2,692 vehicles, 213 of which are electric while the National Labor Relations Board has 14 vehicles with two of them being flex-fuel ethanol-powered.
Usually, the government procurement processes are mainly long and complex. The US Postal Service started a process to acquire its next round of mail trucks in the Obama administration and it invited the electric vehicle makers to place their bids.
Electric Vehicle Adoption Opportunities
Reports show that replacement trucks are needed urgently since hundreds of them have purportedly caught fire in the last six years. Mail trucks have the potential to become electrified. They start and stop often and regenerate power through braking as they go. However, the awarding of the $6 billion production contract for 180,000 delivery vehicles is about three years behind schedule.
Among the three manufacturers still in contention for the Postal Service contract, only Workhorse electric truck maker makes electric vehicles in the United States. Last December, the Postal Service stated that it planned to award the contract between January and March 2021.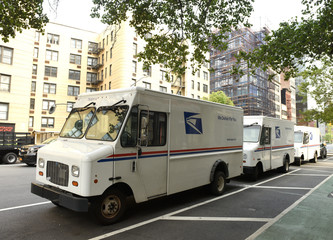 In the meantime, Workhorse is getting its production machine up and running. It said last year that it targets to produce around 1,800 vehicles by the end of this year.
For now, the electric vehicles proponents believe that once some postal workers, Smithsonian curators, Peace Corps, and USDA scientists start driving electric vehicles, they will not want to stop.
"Once you drive one, you're hooked."
If the government workers experience the smooth ride and quick acceleration of the EVs, they might buy one themselves, according to Carley, the Indiana professor.