When it comes to decentralization, Web3 organizations know how to do it best!
Combining that with anonymity is a class all by itself.
Organizations rate finding new ways to encourage projects that take power from the center.
One of those is CULTDAO, a decentralized autonomous organization that aims to promote "people" movements within a completely anonymous framework.
We reached out to a prominent member of CULT who decided to reveal himself: Dominic Ryder of vEmpire. Here is our conversation went.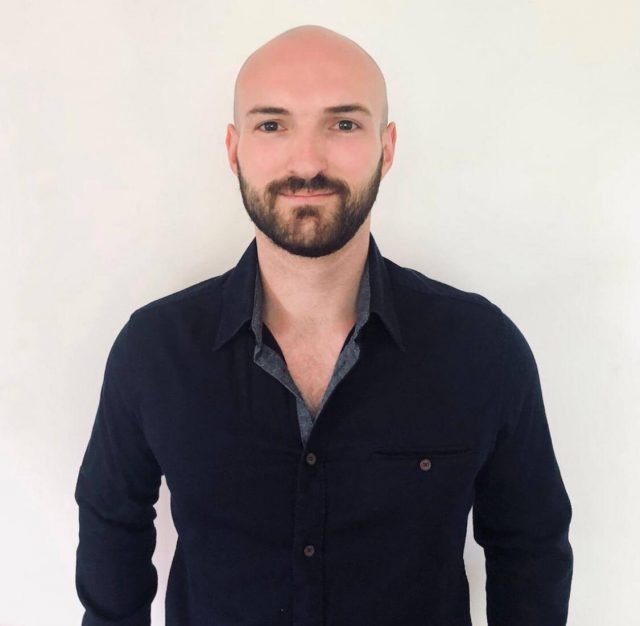 Dominic Ryder, Early adopter of CULT DAO
Dominic Ryder is the early adopter of vEmpire DDAO, the world's largest Decentralised Metaverse Investment Organization, and he has been a member of Cult DAO since its inception. Before he started vEmpire, Dom began his career as a stockbroker in wealth management and venture capital. As a venture capitalist, he encountered blockchain technology and NFTs and started dabbling with it privately, which created a passion for decentralization that has since become his calling.
E-Crypto News:
How exactly does decentralized venture capitalism work?
As a Decentralised, Autonomous Organisation, Cult DAO's project financing is done on the initiative of projects that apply and voted on by the community. There is no centralised process involved. Cult has a treasury which pools resources to support the startups and projects that apply to it for funding.

The treasury is funded by a 0.4% fee collected in every transaction. This tax builds up to a USD value which matches the market value of 15.5 Ethereum. 13 ETH of CULT funds each approved proposal, while 2.5 ETH of CULT is burned, steadily reducing the available supply.

As long as proposals are submitted, project financing is constantly replenished.

Any project may apply which fills two of three criteria, namely to: 1) fight against centralisation, 2) advance decentralisation, 3) directly promote a noble cause. Proposals for funding are eligible from anyone if submitted by a 'guardian' (the representative of Cult DAO's governance system). As part of the funding proposal, projects must offer a percentage of the total supply of their tokens in return for 13 ETH investment. You can find the token & protocols economic flow at cultdao
E-Crypto News:
Can you tell us the backstory behind Cult DAO?
As the promise of blockchain technology grows, more and more venture capital funds are financing startups. Thus, by 2021, more than half of the 100 leading banks have invested, and the top investments by five banks alone amounts to $1.5B USD. Forty top blue chip companies have invested a further $6B.

At first glance this may seem to be a good thing, however there is the danger that these startups and their intentions are being co-opted by Big Tech, banks, and institutionalised venture capital, and that their initial vision of the decentralised, liberated future that Web3 would enable can be threatened by pressure from these mainstream institutions which are a product of Web2 and centralisation. Cult DAO is also able to support initiatives which have historically been ordered down from centralized sites, like JustGiving with the Canadian Truckers protest, this is due to nobody being able to stop the proposal from passing once it is voted through.

That is the rationale for Cult DAO, which uses decentralised finance to support startups in the Web3 space so that they can keep their independence and work towards the three goals which are the criteria for funding by Cult DAO: 1) promote decentralisation, 2) to fight centralisation 3) to promote social justice and good causes.
Related: DAO Creation: A Basic How To
E-Crypto News:
What are the benefits of decentralized venture capitalism as opposed to centralized models?
The purpose of CULT is to empower and fund those building and contributing towards our decentralised future, our society is built to make it as difficult as possible to break away from societal, economic and other norms. We give funding to those who are ready to break the chains and have an idea that can change our world.
The promises offered by decentralisation in Web3 include: Data ownership by the people instead of by Big Tech; Censorship resistance – giving everyone a voice and equal access to information, including algorithmic responsibility; Enabling greener, energy efficient technologies such as edge computing; Respect for user privacy rather than the commoditization of data; Fairer decentralised finance and economics. In short, crypto and blockchain projects – once hailed as beacons of social change and financial justice – are now being coopted by big business and mainstream venture capitalism.
As mentioned in point 2, Cult DAO can fund groups & proposals which would not be allowed to be supported on other platforms such as their proposal which funded Anonymous the hacking group & another proposal which supported the Dutch Farmers protests.
E-Crypto News:
What has been Cult DAO's biggest flex so far?
If you are asking about the largest funding allocated so far, the amount of funding is always the same – 13 ETH of CULT are approved for each successful proposal.

Since February of this year, Cult DAO has funded 106 projects in ETH with a dollar value amounting to over $2M USD. If a proposal requires more than 13 Ethereum then multiple can be submitted. This was the case when Cult DAO became the diamond sponsor of "Eth Barcelona" ethereums first ever conference in Catalonia. All proposals can be viewed here cultdaoio
E-Crypto News:
What role does anonymity play in Cult DAO's business model?
This is closely related to the goals of decentralisation. We have long observed a lack of true democracy worldwide, often including in countries that call themselves "democracies". As an anonymous DAO without identifiable leadership, we have more freedom to take action against injustice and pursue action to correct it. We have also supported other organisations like "Anonymous" (Hacker Group), which follows the same principles.
Related: What Is A DAO LLC?
E-Crypto News:
What is the funding process like for Cult DAO?
Proposals that fulfill two of the required three criteria are submitted for community vetting under the custodianship of a Guardian (one of the community members responsible for governance). Majority vote decided about financing projects.
E-Crypto News:
How does governance work within Cult DAO?
Governance and voting work on the Proof of Stake principle (PoS).
Related: Explaining DAO and How To Establish A DAO?
E-Crypto News:
Is this a journey that could create the next paradigm in Venture Capital?
The decentralised design of our approach is unlikely to replace traditional venture capital entirely, which, even though it often invests in innovation, is often tied to established capital structures and the values associated with centralisation, but it can certainly give impulses and demonstrate that the old system of trendsetting, conformism, and cooptation is not longer the only viable course that innovative tech development can take.
E-Crypto News:
What is your ultimate vision?
A decentralised world in which people are free to break away from societal, economic and other norms without persecution or disadvantage. Furthermore:
The replacement of Web2 with Web3, meaning an internet and social, political, and economic systems which are decentralised;

where everyone's voice has an equal chance to be heard without censorship or biassed search engine algorithms, and regardless of their physical location;

where people are free not to conform and to express dissent and protest;

they can govern themselves;

anyone can use their creativity and the internet to earn as a freelancer/ entrepreneur, independent of traditional employee wage labour;

investment is accessible to investors of any size and means, without accreditation;

users own their own data, instead of it being sold and used for monitoring, surveillance, or exploited for marketing.
E-Crypto News:
Do you have any formula for identifying unicorns?
For Cult DAO, a "unicorn" is any project that fulfils two of three criteria, namely to: 1) fight against centralisation, 2) advance decentralisation, 3) directly promote a noble cause. "Promoting a noble cause" means having a positive social impact and fighting for liberation to break away from restrictive societal, economic, and other norms.
E-Crypto News:
Please, tell us some anecdotes from the journey so far?
One of the really exciting projects that Cult DAO is supporting is The Wistaverse. It facilitates protest in the Metaverse. The purpose is not necessarily to replace protests in real life but to expand them. The Wistaverse can empower people worldwide to participate and make protest more manageable.
Most real life demonstrations are concentrated in large cities and are limited to the populations living there.

People from the regions and other countries, as well as the aged and ill, and those living under authoritarian regimes are not easily able to take part physically.

Digital protest expands access for a larger group of people who can participate anonymously via their Metaverse avatar, regardless of their physical location, state of health, or financial resources which may hinder travel.

Digital protest can also help to prevent mass protests from becoming violent and destructive. At the same time, they have real means to create pressure for change, such as e.g. using mass petitions, email floods to authorities, etc.

The Wistaverse intends to support the efforts to fight against the extradition of Julian Assange and is currently planning a workshop which will accompany the next protest planned for this cause by the Assange DAO.

E-Crypto News:
What are some of the projects that Cult DAO has funded so far?
The Unminding breaks with traditional psychology to provide universally accessible free coaching which has made the need for counseling superfluous for many.

DoinGud enables NFT creators to support 60 curated social impact projects in service of the 17 UN Sustainable Development Goals.

The WistaVerse offers PaaS – Protest as a Service in the metaverse – to make demonstrations safe, compliant, universally accessible – and possibly more effective than IRL.
E-Crypto News:
What are the dynamics that govern the $CULT token?
$CULT is a liquid tradable token. It has a circulating supply of 4 318 690 730 920 CULT coins and a max. supply of 6 666 666 666 666 CULT coins.

Transacting CULT will contribute to the protocol by filling the DAO treasury slowly, to fund investments into decentralised technologies. This is achieved due to a 0.4% collection on all CULT transactions.

CULT, once staked into the Cult DAO, becomes dCULT. dCULT is just the "proof of stake token" for CULT. When you stake your CULT into the DAO, you are given dCULT, this can be swapped back at any time into the amount of CULT you staked originally, plus any rewards that were given to the DAO in the time period you owned dCULT.
E-Crypto News:
Who are "Guardians"? What is their purpose within the ecosystem?
The Guardians are the top 50 token holders (stakers of $CULT who hold dCULT – the wrapped token usable for governance while tokens are staked), they are tasked with safeguarding which proposals are sent to The Many to be voted upon. Due to their larger weighting and token share, they are not allowed to influence the proposals they bring before the Many, they may champion the proposal as much as they please but only their voice may influence others, not their wealth.
E-Crypto News:
How can investors become a part of Cult DAO?
To invest via Cult DAO it is enough to stake the $CULT token for a period of  your choice, which will give you dCULT, the wrapped token used for governance and allow you to participate in the platform's PoS and to vote and vet projects. You can also get rewards from projects that are funded via the treasury.

When a project is funded, the investee token is converted into CULT as it creates additional transactions, as well as additional buying pressure in the market. The rate of disbursement is offered by the investee protocol, and stakers get rewards from token redistribution.

Lets say ABC DAO promises 1.2% of its $ABC token, vesting once a month for 12 months. On the repayment date, rather than sending the token of the investee protocol, like a normal VC funded protocol would, the investee company instead swaps 0.1% of its supply (1.2% over 12 months) of $ABC for $CULT. ABC DAO then sends half of the cult to a burn wallet, and the other half to the DAO, which is paid out to dCULT holders.

E-Crypto News:
What are the procedures for applying for capital from the DAO?
The proposal must fulfil 2 of 3 of the following criteria: Fight Against Centralisation, Further the Cause of Decentralisation, Directly Benefit a Noble Cause.

It must also submit the following:

1) The total supply of the investee protocol token

2) The percentage of the total supply being offered in return for 13 ETH investment

3) The tokenomics
4) The audit of the token and any contracts if built
5) The burn and distribution plan

Total Supply – Your token cannot have any mint functionality and the audit must prove this.

Percentage of total supply being offered in return for investment – If you have pre priced rounds then great, just calculate the percentage a 13 ETH purchase buys CULT at the price of the round you are raising for. It is up to the Many to decide what is approved, but the DAO is designed for pre seed and seed rounds of funding.

The Tokenomics – You must provide details of where and who owns or is anticipated to own how much of your token and what price they paid for it. You must also provide vesting details, any TGE unlock & anything else that may impact the decisions of the DAO. If the DAO does not think your data is adequate then your proposal will be rejected, this could impact your chances of funding if you have to resubmit so please do make sure your numbers are clear.

The audit of the token and any contracts if built – The full report should be submitted in the proposal for the token and also for any other contracts if applicable.
The burn and distribution plan – The burn and distribution plan is the vesting schedule for your protocol token. The vesting schedule can be daily, weekly, fortnightly or monthly distributions, but it cannot be vested over longer than 18 months at the very maximum. For an example, let us use a fake protocol ABC DAO.
.E-Crypto News:
How will Cult DAO change the world?
CULT serves to fast-forward the collapse of the old financial system and to end the tyranny of sovereign nations and central banks.