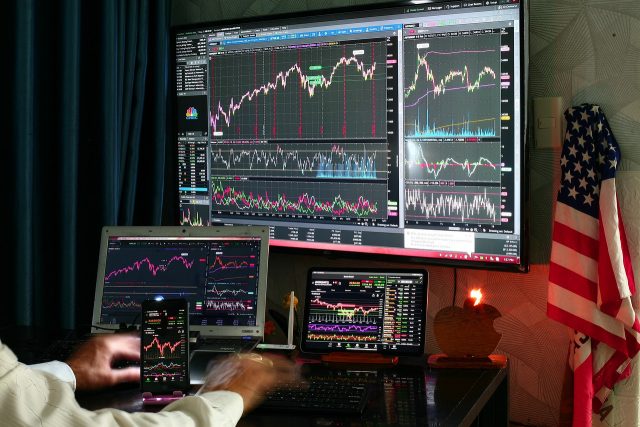 The world of foreign currencies is lucrative as much as it is volatile. One cannot expect when and which currency pair would become the best performing or the worst-performing. It is extremely difficult for newcomers with very little experience to course through this fast-paced and unpredictable financial market.
Most of the time, even veteran traders seem to pick the wrong side before trading and suffer losses when odds are not in their favour. The best way avoids such a situation is by using top-tier forex trading robots.
What is meant by an FX robot?
A robot is an automated trading tool that can analyze the market, predict price fluctuations, and make a seemingly profitable decision so that the user can avoid losing money. It is available in the market as a pre-programmed system developed by experts which you can download and use while trading.
A lot of people have trouble figuring out which robot is a worthy addition to their trading system. But if you understand their working principle and some useful features then it is possible to trade conveniently using forex trading robots.
A few must-have features of forex trading robots
1. These are actually a piece of software developed intricately and with expertise to run after download. Some variants offer a subscription feature to the user instead of downloading. But deep down, all kinds of robots used in FX trading are just software.
2. A robot has to be able to scan, analyze, and monitor the entire forex market when it is activated. But it is made to work in a limited area when users input into its setting a particular parameter. Once switched on, this tool can show enter/exit points, profit/loss, and stop-loss.
3. Any kind of automated tool does not function without obtaining some important data from its users first. Trading robots also follow the same condition and require set parameters, currency pairs, and strategies to use before they are initialized. Once started, robots can bring users close to their trading goals.
Now that we have surmised what you can expect from any type of forex trading robot, it is now time to go in-depth into its functionality.
Demystifying the robot's working principle
In the following, we have talked about the process through which any sort of trading robot (specifically FX) works.
-As mentioned earlier, these are created by professional developers who are forex traders themselves. It is programmed to generate signals called trading signals for the user after scanning a preset area of the market at any given moment. The preset is usually provided by the developer who uses input parameters but all types of robots allow users to change these inputs as per their choice.
-Once sprung into action, robots can begin scanning the market for profitable trading opportunities that meet users' predetermined criteria. Once the scan has been completed, a robot can easily generate trading signals that specify a proper entry/exit point to make the most out of the trade.
-The capable developers who create forex trading robots program it in a way that utilizes both fundamental as well as technical analyses. The automated algorithm is included with historical data, technical indicators that are commonly used, a market sentiment analyzer, and pattern recognition powered by machine learning to make it functionally complete.
-Trading robots are given a useful feature that makes them work independently without any supervision on behalf of the user. The existence of an auto trading software eliminates the need for someone who might introduce changes or interfere with the process. To allow a robot to make profitable trading decisions for you, it has to be initialized and follow its algorithm. A lot of times, developers implement various trading strategies into their robots.
Closing thoughts
Once you understand how a particular automated robot works, you can make the most out of its programmed capabilities. Not only can it help find highly profitable trading positions to enter or exit at any point, but also take care of it completely without needing any help. All you have to make sure of is that a stable internet connection remains unaffected for any high-performance forex trading robots.