The ICO returns! This time, the initial Coin Offering (ICO) is returning in a retail concept known as Crowd ICO.
Yes, many would be skeptical at the thought of the emergence of such a model. But when this model is tokenized, then the model changes in ways and means no one can predict. So, out of curiosity, we reached out to the Crowd ICO team (who wish to remain anonymous at the moment) with questions about their project. Here is what they had to say.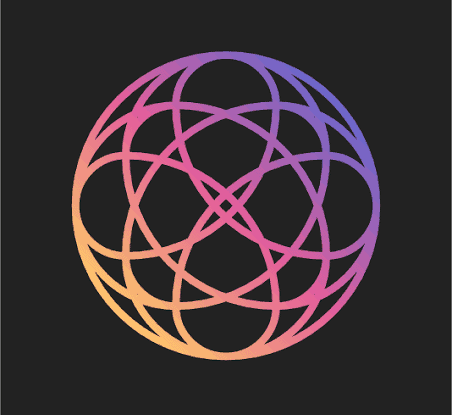 E-Crypto News:
What is the basic concept behind the Crowd ICO?
The basic concept behind Crowd ICO is, "we invest (common public) together, earn together and share the profit together and grow together". Completely decentralized project created in a view to minimize risk of ICO investments and maximize profit for the investors. Token holders vote from a list of ICO's, we purchase it together and reap the benefits together.
E-Crypto News:
How exactly does the model work for the average guy or gal?
ICO investments have become so difficult that only hefty whales and Venture capitalists can invest. It has practically become impossible for average public to invest in ICO's. We Crowd ICO team buy premium tiers in all the launchpads and practically we have the funds as of a capitalist now (together) and purchase the ICO. 60% profit from the investment is shared back to the token holders which no other token does.
E-Crypto News:
How did you get involved with cryptocurrencies and their underlying technologies?
We are a group of investors and blockchain developers into this field for more than 8 years. The team has worked in the development team of a popular token in market. We carefully analyzed the pain points behind ICO investment and how public finds it hard to invest.
E-Crypto News:
What are the benefits of the Crowd ICO projects to the members of the cryptocurrency space?
Crypto space is growing fast, also scam involved behind ICO's also growing day by day. As a decentralized community, we get inputs from the community and they vote together, so that the risk of investment is reduced due to collective inputs. CICO will be a game changer in crypto space and will be a very unique token that serves common investors.
E-Crypto News:
What are your thoughts on the explosion of the DeFi space?
DeFi is taking the world to a completely different dimension. It is the main reason behind the entire market cap of crypto crossing 1 trillion and believe it will reach 4 trillion by 2023. But investors should understand the risk behind and analyze carefully to cope up with the growing pace.
E-Crypto News:
How has the Binance Smart Chain encouraged the mass adoption of cryptocurrencies?
Binance Smart Chain is a game changer,
Gas fee has become bare minimum

High performance and Cross – Chain DeFi
E-Crypto News:
Please, can you tell us how members of the cryptocurrency space become a part of the Crowd ICO project?
Every single CICO token holder is a capitalist and has the power to vote and decide his own ICO investment. The tech is carefully designed in a way that the CICO community grows exponentially with maximum profit.
E-Crypto News:
Do you think there is still hope for the ICO model for cryptocurrency projects? What are your thoughts on other emerging fundraising options for projects?
ICO model for cryptocurrency projects are a good process, but still lot of DYOR is needed from the investors. Launchpads put their maximum efforts on background verification and reduce the percentage of risk. Many tokens from Binance launchpads easily made 30x – 40x but to get the premier tiers would cost you .1 million dollars.

With CICO we can achieve this easily as a crowd.
E-Crypto News:
At what stage is the Crowd ICO project at right now?
We are at the initial stage and we have few premium tier passes. After the funding round we will deploy the voting platform. There is some complex tech involved behind which we are fine tuning now and started with basic marketing campaigns.
E-Crypto News:
What are your thoughts on the existence of whales in the cryptocurrency space?
The whales play positive and negative roles in crypto space. But whales are the only people who reap benefits in ICO space. Enabling mass adoption to common public will reduce the impact of whales in crypto space and this will push the market cap to many trillions in 2023.
E-Crypto News:
Do you have any other cryptocurrency or DLT projects you are involved in? Please, can you tell us about them?
Our team is behind developing one of the top 50 tokens and we are completely into this project now.
E-Crypto News:
What are your thoughts on the recent cryptocurrency bans in the developing world? How have these bans affected the mass adoption of cryptocurrencies?
World countries have mixed thoughts on crypto and views are changing positive slowly. The underlying tech is being realized by certain nations and strongly believe that one day Bitcoin will be a reference currency for all countries.
E-Crypto News:
Where do you see the Crowd ICO project in the next ten years?
Millions of token holders will be reaping huge profits from our ecosystem. On carefully analyzing the one pager, investors can understand how the token price grows exponentially as the profit is shared back in CICO tokens back to the investors.
E-Crypto News:
Do you think the Ethereum Virtual Machine (EVM) is the gold standard for decentralized finance (DeFi)? Please, can you tell us the reasons for your answer?
EWASM will be the future of decentralized finance and would be the gold standard of DeFi projects.
E-Crypto News:
What is the Crowd ICO roadmap for 2021?
Tech Finalizing

Voting platform development

ICO investment fund raising and sharing platform

Listing on Pancakeswap and few centralized exchanges

3 successful investments and profit sharing
E-Crypto News:
Do you have any price predictions for the prices of legacy cryptocurrencies (Bitcoin and Ethereum)?
What I feel is Bitcoin would be the reference for all currencies by 2025 and in that assumption 300 000 Dollars will be equivalent to 1 Bitcoin.
E-Crypto News:  
How do you think cryptocurrencies and their underlying technologies can change the world?
Centralization is the main reason for poverty around the world. Decentralization and one currency for the entire globe will eradicate poverty and blockchain technology will revolutionize all the fields.
E-Crypto News:
Do you have any plans for generation Z?
This is the most unique and first of a kind token, generation Z will definitely find it interesting. Who knows? We might reach top 20 sooner than expected with support from  Gen Z.
E-Crypto News:
Do you have any secrets you want to tell us? Care to spill the beans?
No project in crypto space give out the actual tech and process. We have put even the process flow to our investors on the One pager.
E-Crypto News:
If you had three wishes and a Genie that could make them come true, what would they be for the Crowd ICO project?
Wish we reach our roadmap planned for this year with great success

Wish CICO grows to a Genie that fulfils wishes of common public around the Globe

Wish we reach top 20 within 2022