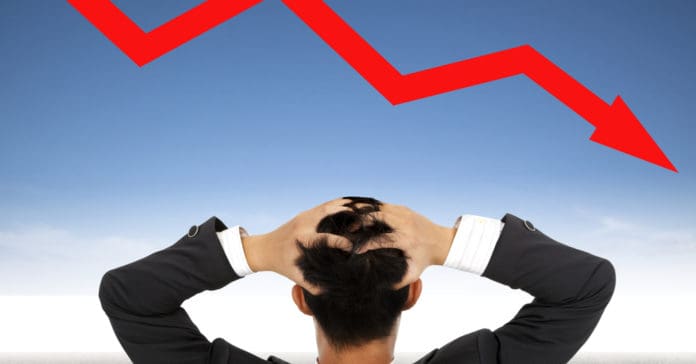 Bitcoin halving is here with us and sentiment has never been so bullish for post-halving adoption. Sadly for legacy markets, the IMF and Bank of England have forecast the worst economic downturn since the Great Depression
As Bitcoin welcomes its halving on May 12, 2020, several global financial bodies are offering a grim outlook for the global economy. Although BTC has retracted over the weekend to erase recent gains, the picture for the global markets is even worse given expectations that economies are set to crash to levels most of us have never experienced before.
The International Monetary Fund (IMF) and Bank of England (BoE) say coronavirus could see the global economy crash to levels last seen during the Great Depression and the Great Frost of 1709 respectively.
According to the IMF, global governments are instituting response mechanisms to COVID-19 that could see the economy plunged to levels last seen in the Great Depression.
The Bank of England has an even more devastating outlook for the UK economy. According to the UK's central bank, the economy faces its worst recession in more than 300 years. The BOE released its latest monetary policy report on Thursday, predicting the economy could slump 14% in 2020. That would see it face its highest shrinkage since it declined by 13% in 1709.
Crisis reminiscent of the financial crisis that birthed Bitcoin
The US Federal Reserve is expected to print up to $10 trillion as it looks to cushion the country's economy. The BoE on its part is set for another quantitative easing (QE) increase following the £200 billion sought in March. All these efforts are in place as millions of jobs are lost due to the virus and what the IMF calls "The Great Lockdown".
According to Blockstack CEO Muneeb Ali, Bitcoin rose out of an "economic crisis" and the halving presents an opportunity for the pioneer cryptocurrency to "signal to the general public that [it] and blockchain are not one-off trends…"
Ali also points to world governments' money printing "out of thin air" as something that could begin to disillusion even the average citizens and shift interest to the benefits of Bitcoin.
"It has never been a more fitting time to let people genuinely ponder the benefits of Bitcoin," Ali told Forbes.
OKCoin CEO Hong Fang holds a similar view, noting that this halving finds investors seeing Bitcoin as an asset that is a better alternative to "stocks and fixed income markets."
At the time of press, Bitcoin is trading at prices just above $8,600 and is set for the halving less than 12 hours away.