Betting with cryptocurrencies has become more than just a niche process over recent years, with betting itself being legalized in more countries, and more bookmakers being prepared to accept Bitcoin and its fellow crypto assets. While the biggest crypto casinos are less widely recognized than those which use fiat currencies, more and more of the sector is gaining a greater level of recognition and legitimacy in the eyes of what has been a cynical market up to now.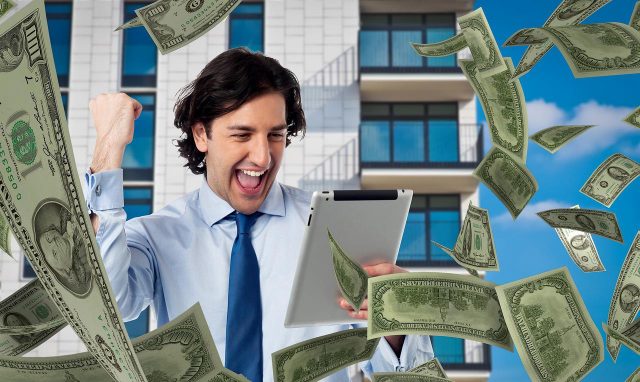 As perhaps the longest-standing of all the crypto betting sites, Cloudbet has taken a front seat in delivering innovation within the industry. This approach to development along with a willingness to listen to customers has seen it maintain a steadily large market share among crypto casinos, and the Cloudbet sportsbook's decision to offer early cash-outs for some of its customers' bets is another sign that this casino is offering signposts to the future of crypto betting.
Cloudbet offers a transparent look at cash-out calculations
One thing that bettors need to accept about early cash-outs is that, if you're looking to take this approach, you will receive less money than you would if you let the bet run and it was to win. But it's those last five words that matter. Most of us accept that a team or a player who happens to be leading in the later stages of a contest can still end up losing – or at least in a tie, which means a losing bet for those who have backed them to win. If you take an early cash-out, this possibility is factored into calculations. Cloudbet has pointed out that their calculation of early cash-out is based on the amount you would win if the bet paid out, balanced against the likelihood of a potential comeback.
Early cash-outs allow you to hedge
People who trade in crypto will already know the importance of hedging when it comes to an investment. It's unwise to buy into anything with 100% of what you have, and equally, it's not necessarily a smart move to cash out 100% of your bet when you're looking to ensure the best outcome you can realistically hope for. Cloudbet's sportsbook allows you to cash out part of your bet for what might be a small profit, but leave the rest of the stake riding on the original odds. If you split the bet 50-50, for example, such a bet would see you make 50% of a full early cash-out, plus 50% of your original calculated winnings, should the bet come off.
What's the best choice when it comes to early cash-outs?
The truth is that this is betting – and you'll never know what you would have been better off doing until the event has run its course. You can't read the future, and if you could, you'd never make a losing bet so you'd never need to cash out. Taking a cash-out, as Cloudbet themselves point out, is a decision you will base on your own analysis of the potential outcome. If you feel sure that your initial bet is going to be unsuccessful, you'll be more
inclined to take a full, or nearly-full, early cash-out. If you feel it has a decent chance of still winning but want to hedge your bets, you might choose a smaller cash-out now in the hope of maximising your eventual win.
One thing that does need to be acknowledged, though, is that by cashing out early on for any amount, you won't make as big a win as you would if the bet successfully ran its course. By accepting a cash-out, you're recognizing that fact, so make sure you really analyze what you want to do before you leap.